As an Amazon Associate we earn from qualifying purchases.
With more than 50 million Americans taking part in target and sport shooting activities, there is demand for gun ranges all over the country. Target shooting is quite fun to learn and practice in a safe and controlled environment.
If you are looking for the best shooting ranges in New York, there are a wide variety of facilities to choose from. These gun ranges are fully equipped and have all the amenities to guarantee an enjoyable and fun-filled experience for the whole family.
Top 10 Shooting Ranges in New York
New York has some of the best gun ranges in the country. Most of these facilities have state-of-the-art amenities and a variety of firearms and ammunitions to suit the needs and desires of every shooting enthusiast. They also have trainers who can help you get comfortable handling a firearm.
Here are the 10 best shooting ranges in New York.
West Side Rifle & Pistol Range: Manhattan, NY
The Westside Rifle & Pistol Range was established in 1964 and has evolved into a full-service shooting range that caters to the needs of different shooters. The range is located in the Flatiron District of Manhattan. The members of this shooting range include hunters, hobbyists, and law enforcement officers.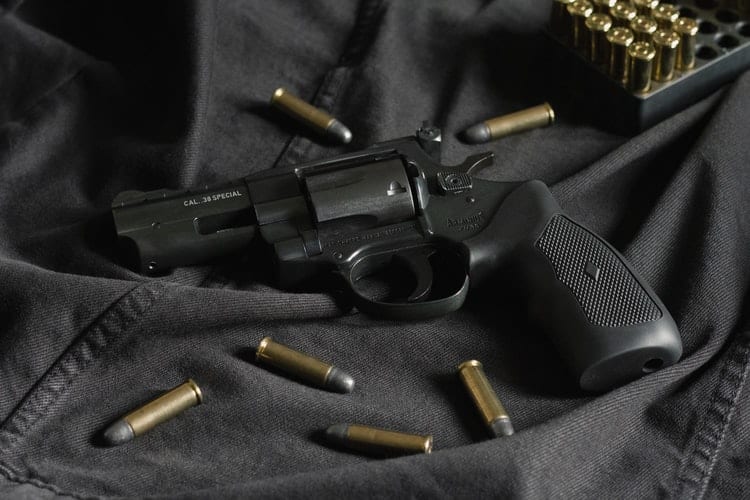 This shooting facility has trained thousands of individuals both in law enforcement and the private sector.
The Westside Rifle and Pistol Range has a well-equipped shooting range and classroom at the same location. Furthermore, all their training instructors are NRA-certified. Their staffs are professional, caring, and eager to help clients out. This is definitely one of the best shooting ranges in New York.
Stuyvesant Rod & Gun Club: Middle Village, NY
Stuyvesant Rod and Gun Club started its operation in 1960. However, it has been operational in the Middle Village since 1972. The gun shooting range is NRA-affiliated and they are also associates of the Greater New York Pistol League.
Furthermore, the range has been authorized by the NYPD for use by New York City permit holders. The shooting range promotes marksmanship and prides itself on providing a friendly and safe environment where people can enjoy gun shooting.
At the Stuyvesant Rod & Gun Club, the use of ear and eye protection is mandatory while shooting to prevent damage to your ears. Furthermore, every shooter in the premises must have a valid pistol permit covering the firearm they are using.
In addition, the club provides standard targets for free to its members and they are only meant for use on the range. The Stuyvesant Rod & Gun Club has invested heavily in its range and this makes it one of the best shooting ranges in New York.
Waterloo Rifle and Pistol Club: Waterloo, NY
If you are looking to practice your shooting in a safe and spacious environment in New York, then you should check out the Waterloo Rifle and Pistol Club. The club was initially referred to as the Rumsey Ville Pistol Club and originally began in Seneca Falls and later moved to Waterloo in 1952. The club is made up of members who are dedicated to shooting sports.
The main aim of the range is to offer a friendly and safe atmosphere for promoting and supporting firearms for use by both emerging and experienced shooters.
This shooting club is pretty cheap and only costs $3 for one hour. To guarantee safety, everyone using or going close to the shooting lanes must have eye and ear protection. The Waterloo Rifle and Pistol Club is used by different shooters and it holds competitions all year round.
This is a perfect range for those who are in the 4H or the Boy Scouts of America because members of these organizations are allowed 3 free visits every year.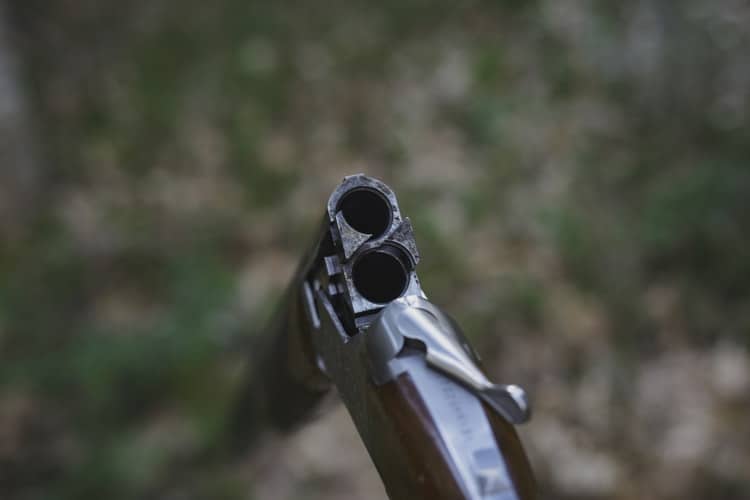 What makes this facility one of the best shooting ranges in New York is the fact that they have never had a firearms-related incident since their inception over 84 years ago.
The club offers 7 shooting sports; tactical or fast action, indoor and outdoor silhouette, bulls eye or precision shooting, sport rifle, club defensive handgun, and IDPA. They also offer women-only target programs, military and youth shooting events, and basic rifle and pistol courses, similar classes can also be availed in Louisiana shooting ranges.
The Adirondack Indoor Gun Range: Queensbury, NY
The Adirondack Indoor Gun Range is the only indoor shooting range in upstate New York. This gun range serves New York, Lake George, Luzerne, Queensbury, Saratoga Springs, and Glens Falls areas.
Just like the shooting ranges in Kansas, the facility has a fully-stocked rental store for firearms and shooting accessories for use by members. You can always try out new firearms every time you go to this range without spending a lot of money. They also have a knowledgeable and friendly staff that can answer your questions and help you in choosing the best firearm rentals for you.
This shooting range is better than the rest because it offers linear programs that incorporate all the important aspects of personal firearm safety and techniques. They have designed their indoor shooting range to be welcoming and friendly to everyone.
The facility offers a range of gun certifications and firearm courses for both experienced and novice shooters who want to enhance their skills. All courses are offered by knowledgeable, friendly, and experienced instructors.
Woodhaven Rifle & Pistol Range: Woodhaven, NY
The Woodhaven Rifle & Pistol Range was established in 1973. This shooting range has been serving the law enforcement community and shooting sports enthusiasts for more than 40 years. The range holds pistol competitions throughout the year.
The range is a Security Guard Training School that offers 47 hours of Firearms Training and 8 hours of Annual Firearms Training Classes. They also offer Bow Safety Classes, Pistol Instruction Classes, and Hunter Safety Classes to their members.
The Woodhaven Rifle & Pistol Range offers everything that you need for a memorable experience, including eye and ear protection, targets, and a 15-minute instruction course to ensure that you are comfortable using a firearm.
The gun range prides itself on offering an incomparable family environment, a range of shooting facilities, and incredible staff. Their staff will ensure that you never feel embarrassed or nervous, especially if you are a beginner.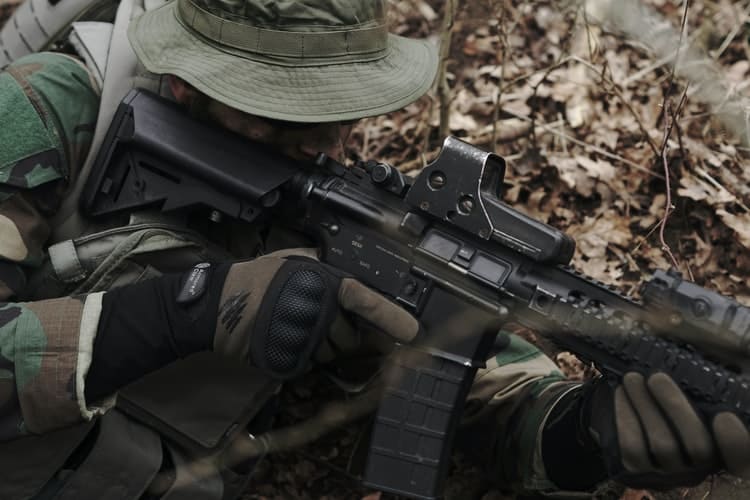 Coyne Park Rifle and Pistol Range: Yonkers, NY
Coyne Park Rifle and Pistol Range is located in Yonkers, New York, and is associated with the Yonkers Department of Parks, Recreation & Conservation. The indoor facility is a 51-foot range with 7 firing stations. The range allows the use of handguns and .22 rifles.
The Coyne Park Rifle and Pistol Range do not sell firearms, however, patrons can rent .22 bolt action rifles if they have completed a light rifle shooting course. The facility usually charges patrons by the hour and memberships are also available. You can purchase your ammunition and targets from the range's retail store.
Bay Ridge Rod and Gun Club: Brooklyn, NY
Bay Ridge Rod and Gun Club is situated in Brooklyn, New York.  The range has 21 shooting stations that target a maximum of 25 yards.  The shooting range only allows rimfire rifles and handguns and does not allow centerfire rifles. The facility also houses a spacious lounge area, a work station for cleaning firearms, and restrooms.
Bay Ridge Rod and Gun Club does not lease out firearms and this means that patrons need to have their own firearms. Furthermore, shooting is only allowed for members or guests of any member, a policy similar to some Kentucky gun ranges. The facility sells targets and ammunition to shooters who need them.
Law enforcement officers with official identification are allowed to use the facility at any time.
Pompey Rod & Gun Club: Pompey, NY
Pompey Rod and Gun Club is one of the leading shooting ranges in New York. The facility features a rifle and pistol range that have targets at 15, 25, 50, 75, 100, and 200 yards. The gun range has covered shooting stations and tow enclosed shooting rooms to guarantee comfort through all seasons.
Additionally, the facility has trap fields that have automatic trap machines and these fields are lit up to guarantee an enhanced experience for night-time shooting.
Similar to the shooting ranges in Iowa, Pompey Rod and Gun Club also has an indoor archery range and outdoor archery ranges that have elevated shooting platforms. They also have a full commercial kitchen that is certified and routinely inspected by the NYS Health Department.
Additionally, they have a 30′ x 30′ Gazebo that is ideal for holding parties and events. Membership fees are just $50 per family and this includes your children and spouse. Memberships usually run from January 1st through to December 31st.
Camillus Sportsmen's Club: Central New York, NY
Camillus Sportsmens Club is a premier gun range for shooting sports located in Central New York. The club is situated on 100 acres of land and it is about 6 miles west of Syracuse and borders the Erie Canal just between Camillus and Warners NY.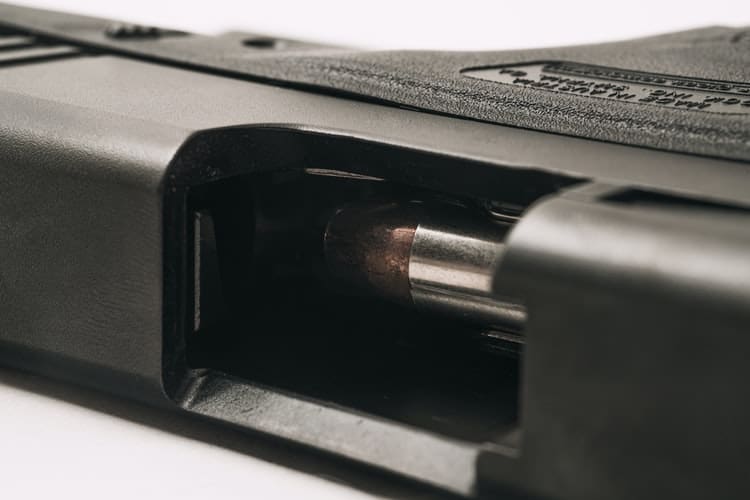 The club has some of the best gun shooting facilities around with 8 trap ranges, 4 skeet ranges, and a patterning board range. They have an outdoor range that extends to 300 meters and a berm area that targets 300 yards and is mainly used for leagues, CPM and NRA-registered competitions and membership activities.
The club provides paper target placement for target boards at 50 yards, 100, 200, and even 300 yards, just like the gun ranges in Wyoming. They also have metal targets for 300 meters and 200 yards.
The club also features a 50-foot indoor gun range that has 8 shooting stations. This range allows .17 and .22 caliber rim rifles and handguns, center fire handguns, and air guns firing most kinds of bullets. This indoor range is available to club members 24 hours a day.
The Camillus Sportsmen's Club is accessible to everyone, with their restrooms and clubhouse being handicapped accessible. They also have a picnic pavilion and a kitchen facility that supports countless year-round activities.
The Indoor Gun Range: Troy, NY
The Indoor Gun Range is one of the premier shooting ranges in New York. The facility is open to the public and no membership is required. All you need to do is just get in and have some fun shooting different types of firearms.
Their 25-yard shooting range has 6 lanes and easy-to-use electronic retrievers and can accommodate small-bore pistols and rifles. The entire indoor environment is climate controlled to guarantee a comfortable shooting experience to every beginner or expert shooter.
The Indoor Gun Range is designed to accommodate shooting for both training and recreational purpose and is staffed by experienced and skilled NRA professionals. The range allows individuals to bring their own ammo and firearm or they can rent one from their gun store that has a full line of ammunition, firearms, gun rentals, and accessories.
As a leading firearm instruction center, the Indoor Gun Range offers classes for all levels of gun enthusiasts and you can follow a curriculum or choose individual classes.
Conclusion
Depending on where you live or plan to visit, there are many well-equipped and certified ranges in New York, even in cities such as New York City. It is important to check out the gun ranges that allow you to bring your own guns and those that do not.
This way, you will practice more using your personal gun and become an expert at it. However, you should never be afraid of renting new firearms at these shooting ranges in New York. You may just discover a gun that you love and are comfortable using.