As an Amazon Associate we earn from qualifying purchases.
The Second Amendment to the United States Constitution grants you the right to keep and carry firearms. If you own a firearm, you need to train regularly in order to develop the skills to use and handle it safely.
There are a number of shooting ranges in New York City which you can visit to train and sharpen your firearms skills if you live within the city or nearby.
The Best Shooting Ranges in New York City
The best shooting ranges in New York City are distributed across various locations in the city. This guide discusses the best 10 shooting ranges in this city.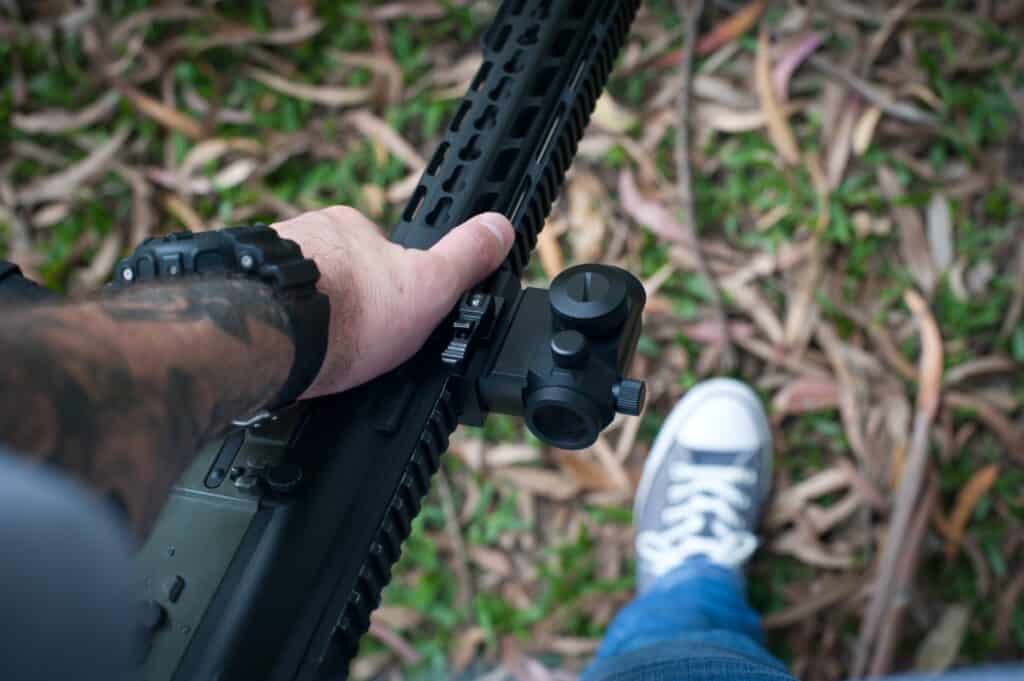 Woodhaven Rifle & Pistol Range, Inc.
The Woodhaven Rifle & Pistol Range, Inc. is a shooting range that offers firearms training and enables its members to take part in professional shooting competitions. The facility features a shooting range for pistols and rifles and the training offered is tailored for shooters with different skill levels. You can also buy various gun accessories from the organization's online platform.
The Woodhaven Rifle & Pistol Range is open to registered members only, a range policy shared by some gun ranges in Kentucky. To become a member, you are required to have a valid New York City Pistol License, a New York City Rifle and Shotgun Permit, as well as an active Law Enforcement Shield and ID.
Westside Rifle & Pistol Range
The Westside Rifle & Pistol Range is an NYS-approved firearms training institution that offers a variety of shooting range services including training and gun and range rentals. The facility also has a pro shop that sells pistols, variety of ammunition, and other firearm accessories at discounted prices.
Members of the organization include hunters, hobbyists and law enforcement personnel form NYC and the surrounding areas. In accordance with the law, civilians in NYC and the 5 boroughs cannot shoot, rent or use a pistol or handgun without having a license. Therefore, before you join Westside, ensure that you have a New York City Handgun License.
Pioneer Shooting Center
Pioneer Shooting Center is a membership club that focuses on target shooting, personal defense and competitive shooting. Shooters are trained by professional instructors as well as range safety personnel.
People of all skill levels can join – from those who have never used a gun to professional shooters. The organization also assists individuals to obtain their NYC or NYS pistol licenses. 
Pioneer Shooting Center allows members to rent guns or buy various handguns and other accessories. The facility also features a 50-foot tactical range that can be used for a wide array of classes – from basic handgun classes to advanced tactical shotgun and pistol courses, similar to the gun ranges in Iowa.
Bay Ridge Rod & Gun Club
The Bay Ridge Rod & Gun Club is a pistol and rifle shooting range that is located in Brooklyn, NY. The range features more than 20 shooting points, with the maximum shooting distance being 25 yards. In addition to providing firearms training, Bay Ridge Rod & Gun Club enables you to use its shooting range on a rental basis.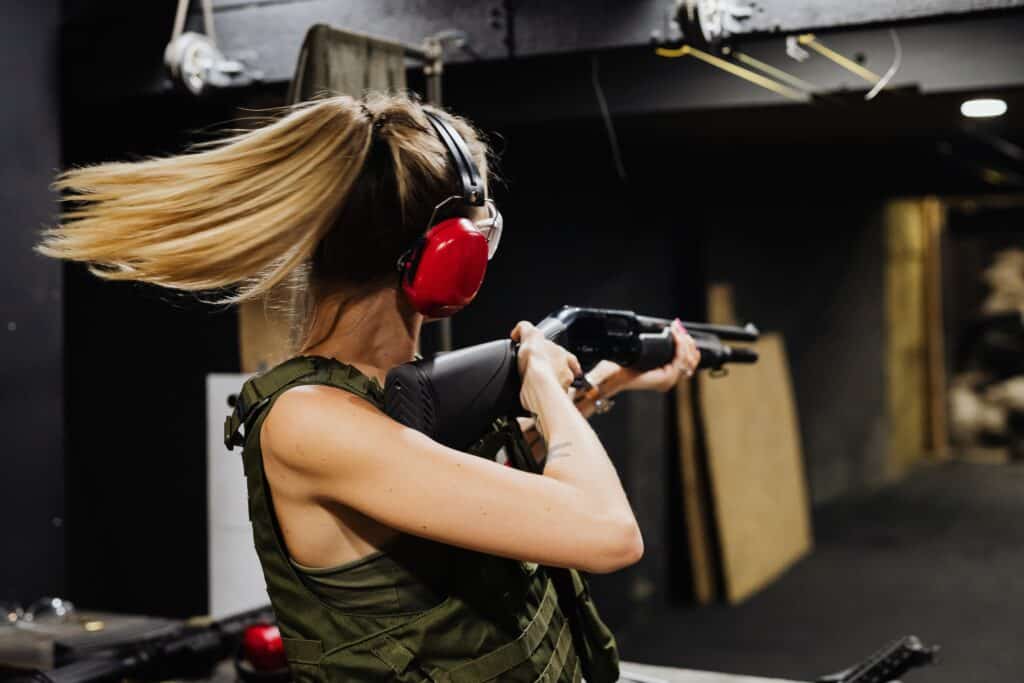 Just like the gun ranges in Kansas, the facility also provides hunter safety training, and its members take part in the Civilian Marksmanship Program, a U.S. government-sponsored program whose aim is to promote safe gun use and safety training for all qualified U.S. citizens, especially the youth.
Other features that you can access at the club include a lounge, a work area where you can clean your firearm, and restrooms.
Colonial Rifle & Pistol Club
The Colonial Rifle & Pistol Club is a members-only club that was established in 1936 to promote legal and organized pistol and rifle shooting among United States citizens who reside in the New York area. The organization places a strong emphasis on safe use and proper maintenance of guns in addition to improving users' marksmanship.
Located on a wooded 7-acre plot of land, the Colonial Rifle & Pistol Club has a well-equipped shooting range. The range comprises a 21-point outdoor pistol shooting area measuring 50 yards and equipped with movable targets at 25 yards, as well as a 200-yard rifle range that features a stepped berm at the 100-yard mark.
Other important features of the club include large a heated clubhouse, separate restrooms, and parking space for up to 60 cars.
Richmond Boro Gun Club Inc.
Richmond Boro Gun Club Inc. is a gun club that was founded in 1936 as The Kreischerville Gun Club. Over the years, the organization has been actively involved in helping develop an interest in shooting among the members of the public, with participation in the Winchester League being a notable highlight.
As part of its day-to-day activities, Richmond Boro Gun Club specializes in training people on the safe handling and firing of rifles and pistols. It also provides hunter education and training. Similar to the shooting ranges in Louisiana, the facility has archery and shooting ranges and also organizes shooting events for women and men in Staten Island, NY.
Stuyvesant Rod and Gun Club
The Stuyvesant Rod and Gun Club is an organization that was founded in 1960. The organization prides itself on providing a secure and friendly place for people to enjoy shooting and improve their marksmanship. It is NRA-affiliated and a member of the Greater New York Pistol League.
The club has a shooting range for pistols and .22 caliber rifles. Magnums are not permitted in the range. In addition, the organization complies with the requirement that civilians must have handgun license issued by the New York Police Department in order to be able to shoot, handle or use a handgun within the NYC area.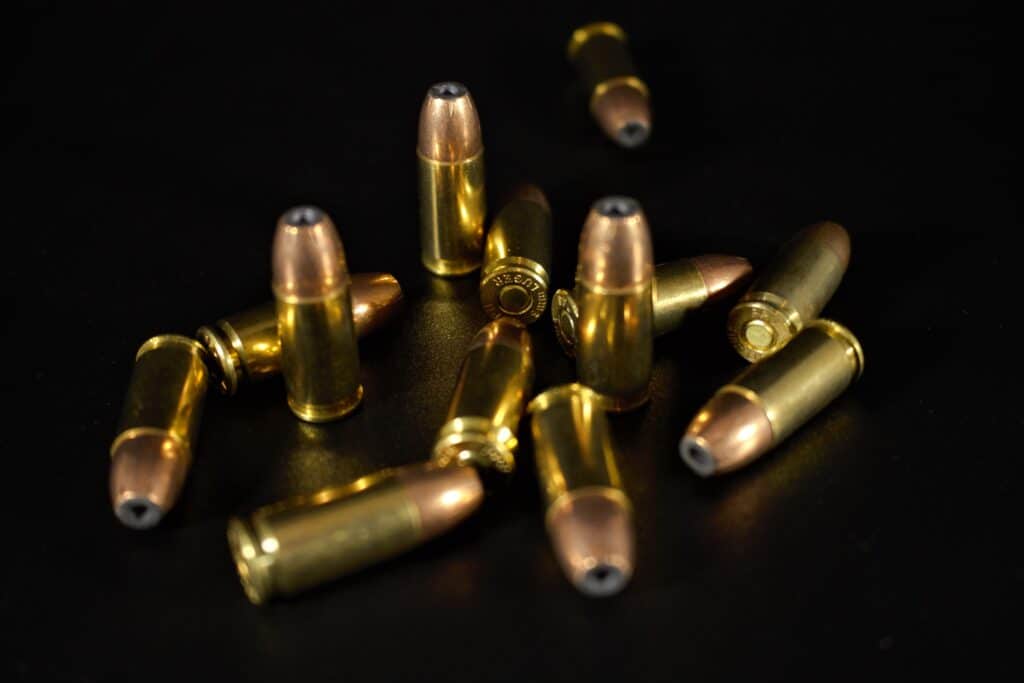 Seneca Sporting Range Inc.
Seneca Sporting Range Inc. is an indoor shooting range and gun store that provides an array of firearms training programs and firearms services. The organization is certified by the NRA as well as the state of New York to provide all the professional training that you may need in relation to the use and safe handling of guns.
Seneca also provides state-approved training for security guards and can help you obtain a gun license after training. The shooting range at Seneca features 15 different shooting bays. The range is available to all customers provided that you pay a yearly membership fee of 200 USD.
Coyne Park Rifle and Pistol Range
Coyne Park Rifle and Pistol Range is an indoor shooting range that is conveniently located in the southeast area of Yonkers, an inner suburban area of New York City. The facility is a public range that can be used by recreational shooters as well as law enforcement personnel. It features a 51-ft-long shooting area with 7 ports.
A variety of guns can be used at the Coyne Park Rifle and Pistol Range. These include .22 caliber rimfire rifles, most of the pistol caliber handguns, and carbine rifles that can be used with pistol calibers. You are not allowed to use steel case ammo or magnum calibers at the range.
Nassau County Rifle and Pistol Range
The Nassau County Indoor Rifle and Pistol Range is an indoor shooting range in New York. The facility is open to the public all year round and provides sports and recreation shooting services. It also offers hunting safety classes for people who are interested in hunting.
The shooting area comprises six ranges that have 30 individual shooting positions. Targets can be positioned at distances of between 5 yards and 30 yards. Given that the Nassau County Indoor Rifle and Pistol Range is open 7 days a week, it offers flexibility since you can choose the most convenient time to go for your shooting training.
Conclusion
These are the top 10 shooting ranges in New York City. This guide will help you choose one or more facilities that are near you and which suit your firearms training needs.