As an Amazon Associate we earn from qualifying purchases.
Oklahoma City is located in the South Central region of the USA. The city is part of the 25 gun-friendly states across the United States. This state has even allowed the carrying of unloaded or loaded firearms as long as the individual in possession does not violate any laws regarding the ownership, use, and handling of firearms.
As a result, many shooting ranges have cropped up in Oklahoma to help people enhance their gun handling skills. Below are some of the top shooting ranges in Oklahoma City that offer excellent shooting experiences for both experienced and beginner shooters.
The Top Shooting Ranges in Oklahoma City
There are many gun shooting ranges in Oklahoma City that provide guided shooting adventures. Furthermore, most ranges will have a wide selection of modern and historical firearms, ammunitions, and accessories for gun enthusiasts to try out. If you are searching for the best gun range, here is a list of 10 shooting ranges in the city.
The Oklahoma City Gun Club
Wilshire Gun
H&H Shooting Sports
The United States Shooting Academy
Big Boys Guns, Ammo & Range
2A Shooting Center
Silverleaf Shotgun Sports
Gun World
OKC Tactical
The Oklahoma Trap Shooting Association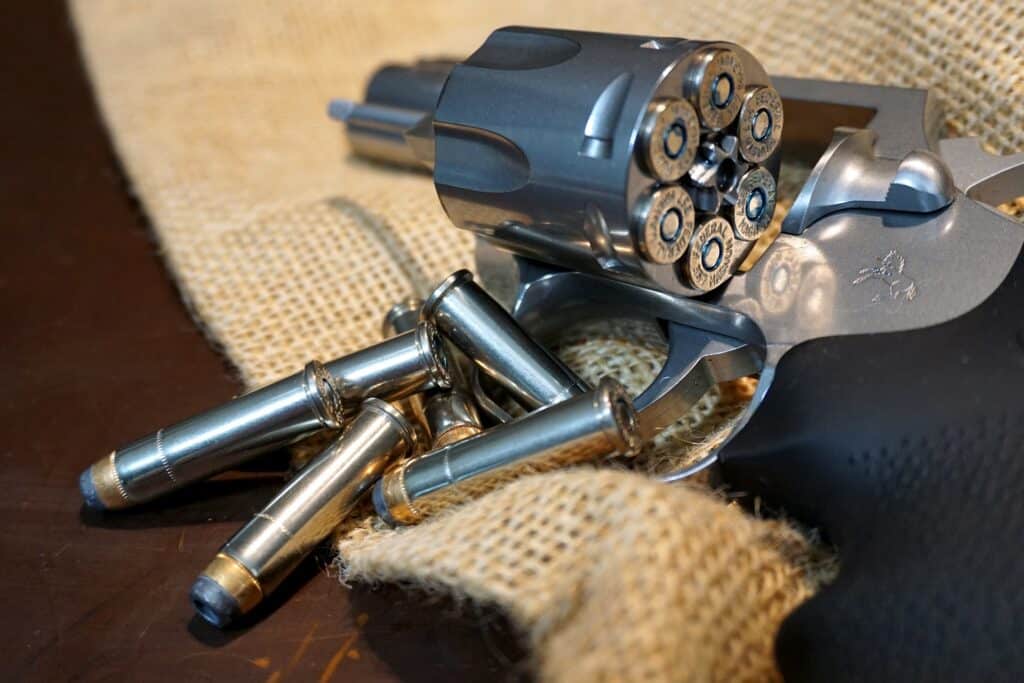 The Oklahoma City Gun Club
The Oklahoma City Gun Club is located east of Edmond and just 3 miles north of Arcadia, OK. The gun range was established in 1958 and it has served the local community for decades. The facility provides supervised facilities for gun shooting, offers instruction in the safe handling and proper care of guns, and teaches better marksmanship.
The Oklahoma City Gun Club hosts numerous competitions all year round and these competitions are open to the public. For over 6 decades, the gun range has grown to about 2,200 members and more than 20 active shooting divisions that encompass a variety of shooting disciplines.
The Oklahoma City Gun Club is a private club that works closely with several associations and organizations to support shooting sports and promote awareness, involvement, and safety. The gun club is committed to providing the local community with a comprehensive and safe environment where they can enjoy different shooting sports.
Wilshire Gun
Wilshire Gun is one of the top shooting ranges in Oklahoma City. Their locally owned and climate-controlled shooting range provides the perfect environment to hone your shooting expertise. The gun range has six 100-yard, 25-yard, and 35-yard lanes that are climate-controlled and features digitally controlled target dispatch and retrieval systems.
They also have cameras that monitor your shooting position, providing precise information on shot accuracy. There are also 18 other lanes that have digital target dispatch systems to ensure distance accuracy. All their 24 indoor lanes have overhead baffles and ballistic rated shooting stalls for additional safety.
Lane rental for the 25-yard and 35-yard lanes is just $17 per hour for the first round, while the second and third rounds are charged at just $10 per hour. Rental charges for the 101-yard lane are $30 per hour for the first person and $17 per hour for the second and third person. The gun range has great food from their onsite restaurant and they also have a full bar and a cigar lounge.
H&H Shooting Sports
H&H Shooting Sports is one of the best shooting ranges in Oklahoma City. This is the largest indoor shooting range in the USA and has 61 shooting lanes. This is the first ever Five Star Facility that is recognized by the National Shooting Sports Foundation and the National Association of Shooting Ranges.
The 90,000-square foot complex has 42 public shooting lanes for firearms and 21 archery lanes, just like the gun ranges in Indiana. The shooting range has qualified and certified staff who take clients through private or public training sessions. They also have knowledgeable salesmen who ensure that gun fanatics hire or purchase the right firearms to suit their needs.
For beginners, the H&H shooting Sports has informative and exciting classes that will make you a pro within no time. They have a fully equipped retail store and more than 100 firearms for rent or purchase. The range promotes gun safety both inside and outside the shooting facility.
The shooting facility is open from Monday to Saturday from 10 am to 8pm, while the working hours on Sundays are 10am to 6pm.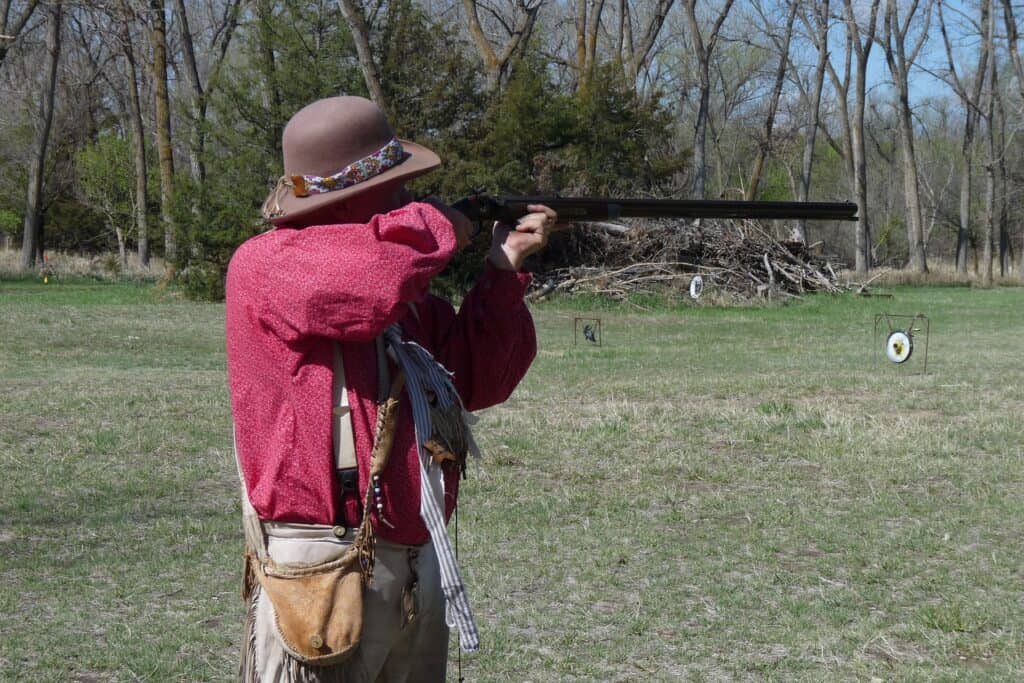 The United States Shooting Academy
The United States Shooting Academy is one of the top shooting ranges in Oklahoma City. The facility is located in Tulsa, OK and is open to all types of shooters from world-class firearm users to aspiring or new gun shooters. This gun shooting facility will help you acquire the knowledge and expertise you need, whether you want to improve your gun handling skills for your law enforcement or military career or just for leisure.
The United States Shooting Academy has a fully stocked gun shop where you can hire or even purchase a variety of firearms, various gun ammunitions, and related shooting accessories. The facility also has classrooms and shooting bays for hire and this can be perfect for groups or individuals who are looking for the best shooting adventure.
For individuals who prefer private training sessions, booking a gun range instructor is just $75 per person. Furthermore, you can always make inquiries at the facility if you want to host a match or a social or corporate event.
Big Boys Guns, Ammo & Range
Big Boys Guns, Ammo & Range is a family-owned and run shooting range located in the Westside of Oklahoma City. Similar to the gun ranges in Idaho, the range provides a family-friendly and controlled environment for gun shooting fanatics.
The facility provides a variety of training sessions to cater for the needs of different individuals, for example, Basic to Advanced handgun classes and Women's First classes. Although Oklahoma City has many gun ranges, the Big Boys Guns, Ammo & Range is among the few facilities that have a huge selection of both new and used firearms.
Big Boys Guns, Ammo & Range offers the ultimate shooting experience for those who want to try out different firearms, ammunitions, and targets. Apart from improving your gun handling expertise, you can also find the best firearm upgrades and innovative gun accessories in this range. The gun range also offers firearm cleaning services for individuals who need such services.
2A Shooting Center
2A Shooting Center is one of the best shooting ranges in Oklahoma. The facility provides a good shooting environment for people of all ages, whether adults or children. The facility has everything you need, whether you are a skilled shooter or you are just starting out in this fun sport.
You do not need a skill level test for you to have a fun experience at the 2A Shooting Center.
2A Shooting Center has 16 multi-use shooting lanes that are 25-yards in length to provide shooters with a wide shooting range to suit their needs. Both beginners and pro shooters are well taken care of by certified range instructors in the facility. The shooting range also offers training classes that are guided by the constitutional law regarding the possession, carrying, and ownership of firearms.
Silverleaf Shotgun Sports
Silverleaf Shotgun Sports is a family owned and operated shooting range situated in central Oklahoma, on the north of Oklahoma City. The facility was opened in 1998 and provides Sporting Clays, Trap, Skeet, 5-stand, and Wobble Trap. The facility is open all year round and it has something for every individual, from competitive shooters to novice shooters.
The most popular shotgun discipline in this gun range is Sporting Clays.
Similar to some gun ranges in Illinois, Silverleaf Shotgun Sports has 3 separate 12-station sporting clays courses that have been set on various levels of difficulty. These stations are designed to stimulate field hinting and presentations may include targets that are thrown off a 68-foot tower, rabbit targets that roll and hop along the ground, and much more.
Their staff are knowledgeable and always ready to lend a hand whenever you need it. The gun range is open to members only from Monday to Friday and open to the public during the weekends.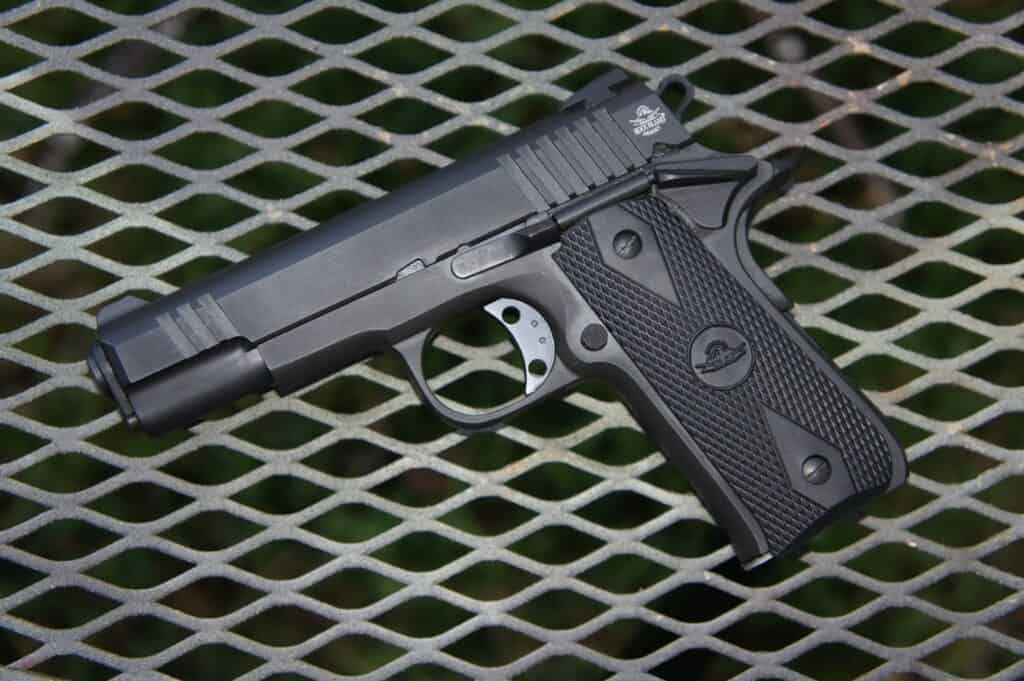 Gun World
Gun World is found at 3420 South Sunnylane Road, Oklahoma City. This is one of the best indoor shooting ranges in Oklahoma City. It provides a controlled and cool environment for both beginner and expert shooters. The facility is open Monday through to Friday from 9.00 am to 7.00 pm.
The gun range features 15 lanes of 25 yards and 75 yards and climate controlled HEPA Air Filtration all year round. This means that you can enjoy your gun shooting experience regardless of the time of year or the weather conditions.
The gun shooting facility allows guns such as all black powder guns up to.75 caliber, Air-guns, all kinds of rim-fire guns, and BB and Pellet, and all shotguns not exceeding .8 gauge. Gun World also offers gunsmith services that handle total refurbishments and basic cleaning of all kinds of firearms.
OKC Tactical
OKC Tactical is Oklahoma's best shooting range. The facility offers a private controlled environment for gun shooting enthusiasts who want to practice their craft or train on gun handling and safety. The shooting range offers self-defense and firearm handling skills through a proprietary and proven training system and practical exercises unlike other training facilities in the state.
Their trained instructors offer customized programs that are designed to make clients comfortable regardless of their experience level.
OKTC Tactical works closely with other businesses and organizations in the firearms industry that offer quality services and goods that complement their training. With their exclusive shooting environment that promotes personalization, safety, and privacy, clients at all experience levels can learn more and faster.
The Oklahoma Trap Shooting Association
The Oklahoma Trap Shooting Association is located in El Reno, OK and was established in 1906 and the facility provides a friendly and safe environment for gun shooters of all ages. This club provides a controlled environment where people can enjoy clay target sports in an innovative and modern-day setting.
This is the home of the Oklahoma State Trap Shoot, OTSA and the facility also hosts youth state shoots for 4-H Club shooters and Academics Integrity and Marksmanship (AIM).
The facility has 12 ATA-regulated trap fields and 3 skeet fields, similar to the shooting ranges in Hawaii. All the trap fields are equipped with Pat Traps and Canterbury Voice Release and they only use White Flyer targets. Safety is the number one priority in this shooting range and all visitors are encouraged to read and follow the safety rules and purchase ear plugs and eye protectors in the clubhouse.
Conclusion
Gun shooting is an exciting sport that is ideal for people of all ages. Oklahoma is home to several indoor and outdoor gun ranges in cities such as Tulsa, and Oklahoma City, where you can sharpen your skills and enjoy using different firearms. When choosing a gun range in Oklahoma City, be sure to choose one that is closest to you and suits your gun shooting needs.