As an Amazon Associate we earn from qualifying purchases.
You need to have a license to carry a gun in Philadelphia, whether open or concealed. This is information that the majority of the public is not privy to because firearm education is limited. If you carry a firearm the wrong way without a license or a permit, you will have to answer the authorities.
Gun ranges are, however, changing the narrative. They are not only offering firearm training facilities but education as well, along with all the relevant certifications.
The Best Shooting Ranges in Philadelphia
One major benefit of shooting ranges is the availability of instruction from the industry's best such as law enforcement and military personnel. You are assured of quality firearm training and education.
The following is a list of the best shooting ranges in Philadelphia:
The Gun Range
Philadelphia Training Academy
Firing Line Inc.
Delaware Valley Sports Center
Holmes Burg Fish & Game Protective Association
Target World
Guardian Training Center
Clayton's Range
Target Masters
Falls Township Rifle & Pistol Association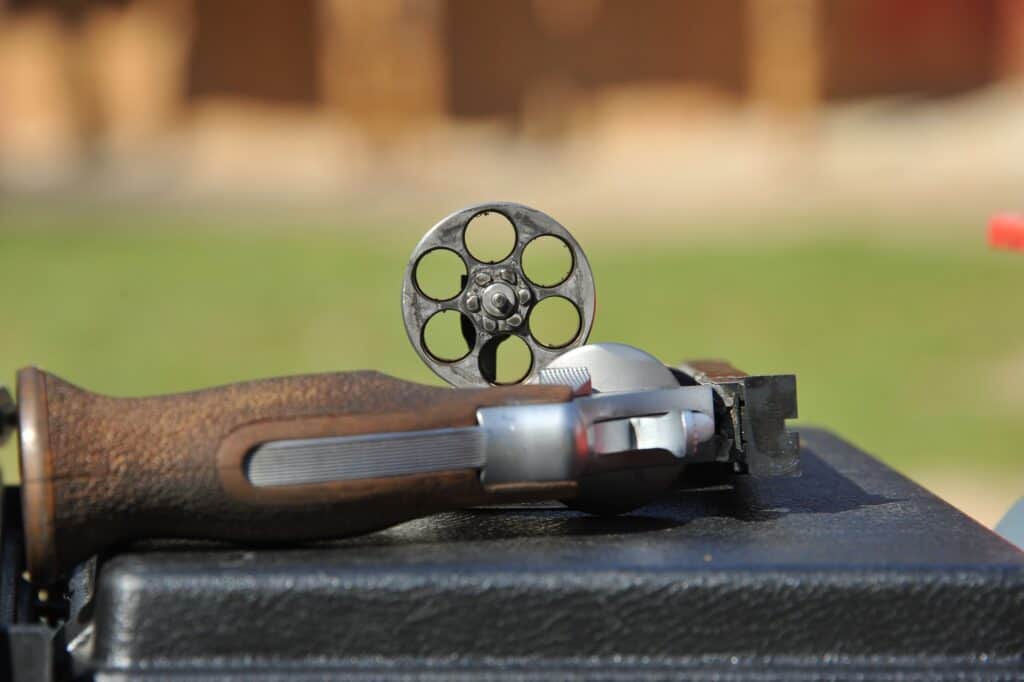 The Gun Range
The Gun Range Philadelphia has safety and professionalism as the backbone of its operations and is open to members and non-members as well. It is a one-stop shop for all your firearm defensive training, recreational shooting, and non-lethal training needs.
At 20 yards in 13 well-lit lanes, the range is long to give you the adrenaline rush of a lifetime. All types of calibers are allowed in the range, from semi-automatic to automatic. If you want to benefit from the gun rental, do not be alone.
Whether in a group setting or privately, you will greatly benefit from the facility's firearm educational courses.
Philadelphia Training Academy
Philadelphia Training Academy offers a wide selection of over 500 firearms, ammunition, and a premier indoor shooting range in Pennsylvania. It is the go-to place for all your marksmanship courses and educational firearm safety needs.
The indoor shooting range is 7 lanes, 20 yards long, with steel enclosed booths for maximum protection to the shooters. It is heated and air-conditioned for a conducive atmosphere while in the shooting booth.
The experience gets better with a modern target retrieval system. All kinds of pistols, shotguns, and rifles are allowed at the range with any caliber ammunition.
Firing Line Inc
Firing Line Inc. opened its doors in 1984 in Philadelphia. It offers an extensive range of new and used firearms, accessories, and an indoor shooting facility.
It also has tactical firearms, which are a favorite of law enforcement. The practice is safe because the environment is well suited to serve shooters of all levels. It is a place you will buy a gun and begin practicing immediately at their 12 points, 75-yard pistol shooting range.
An annual membership subscription will give you unlimited use of the facility. Remember to leave your ammo at home as you can only use the firearm ammunition you bought at the facility.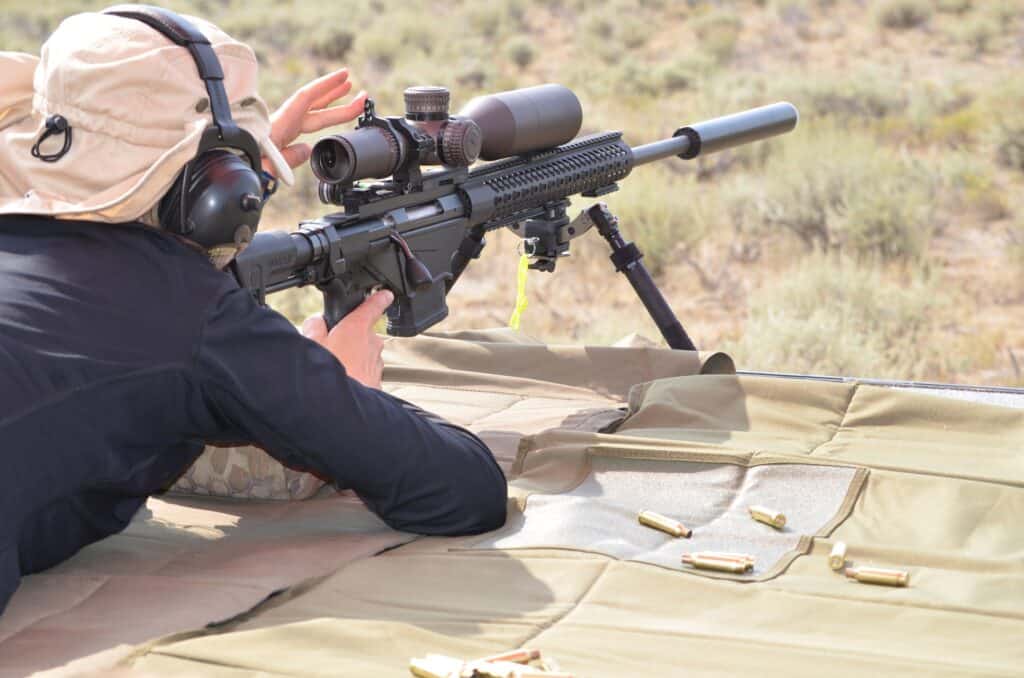 Delaware Valley Sports Center
Delaware Valley Sports Center is a public shooting range and gun shop that stocks an extensive range of new and used firearms, variety of accessories, holsters, and shooting targets.
If you are buying a gun for the first time, you can rent a firearm to audition before purchasing. With only $30 a day, shoot at the 10-lane, 25-yard indoor range until the facility closes. There is no time limit.
To save on costs, consider buying one of the membership packages so you can shoot with your pistol or rifle anytime you feel like. 
Holmes Burg Fish and Game Protective Association
Established in 1930, Holmes Burg Fish & Game Protective Association provides a safe shooting area for the locals to practice their shooting sports and skills.
Over the years, the association members have done a commendable job ensuring that the facility moves with the times. It is now home to
An indoor and outdoor pistol range
2 shotgun ranges for skeet, trap, and 5-stand
A 100-yard rifle range
Target World
For over 35 years, Target World has faithfully served its customers with the gun store and the shooting range. The state-of-the-art climate-controlled shooting facility ensures you enjoy shooting whether it is summer or winter.
The shooting range is 25 yards with 15 lanes, each fitted with a dedicated light source and an electric target retrieval system for maximum fun at the booths. Both pistols and rifles are allowed for use at the range, just like the shooting ranges in Georgia.
If you need to purchase a firearm, a wide selection of pistols, shotguns, and pistols is available. Firearm rental is possible only when you are more than two people.
Guardian Training Center
From the moment you step into Guardian Training Center to the moment you will fire your first shot, the facility promises a memorable experience. The facility provides a perfect atmosphere for all your shooting needs.
The range is designed to cater to all kinds of shooters. There are several bays you may choose based on your needs. Similar to some gun ranges in Florida, the range is climate-controlled with a state-of-the-art ventilation system, adjustable bay lighting, and programmable target retrievers. You will enjoy every moment you shoot in this facility.
You may also take advantage of gun rental from the wide range of firearms.
Clayton's Range
Clayton's Range is family-owned and has been in operation for over 32 years. It a favorite to many because of the indoor shooting range and gun store. The range is a modern facility that utilizes a HEPA infiltration system to dispose of contaminants and has an armored booth for maximum safety.
The gun store is stocked with a variety of firearms from all the renowned manufacturers. The staff have a wealth of experience and are well able to help you select the best shotgun, pistol, or rifle for your needs.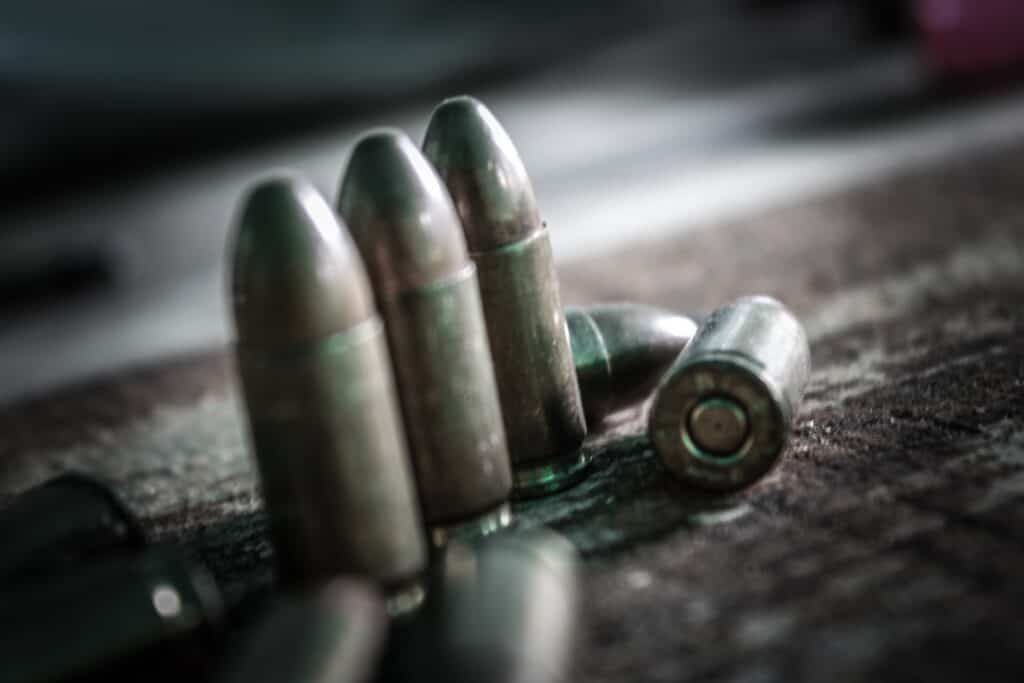 The rifle and pistol range is capable of handling all handgun calibers. The lighting is excellent for perfect target visibility. Shoot a handgun at only $15, a long gun at $20, and an auto gun at $25, all per hour.
Target Masters
The firing range at Target Masters is a 15 25-yard with electronically-controlled lanes. The range is handicap-accessible and comes fitted with a wheelchair accessible lane.
It boasts a state-of-the-art ventilation system and a modern air filtration system that ensures the shooters' safety and comfort.
It is open to both members and non-members and you can have fun as an individual, group, or even as a family, just like the shooting ranges in Delaware. Targets and ear and eye protection are available.
Gun rental is available, with over 100 rental guns up for grabs, including fully automatic machine guns. You have to be at least two people to be able to rent a firearm.
Falls Township Rifle & Pistol Association
Falls Township Rifle & Pistol Association began operations over 60 years ago and is a private, members-only club, a similar policy that is also observed in some gun ranges in Connecticut. Members have access to the club any time of the day. Though not open to the public, you can bring in a guest if you are a member.
The 15-position, 25-yard indoor range is available any time of day. Other ranges available on the facility are:
A 25-yard plinking range
25 and 50-yard outdoor range
100 and 200 outdoor rifle range
4 trap ranges
Outdoor air gun range
Archery practice range
The facility is handicap-accessible. There is a clubhouse on site where you may unwind after a shooting session.
Conclusion
Regular shooting is highly advisable to keep polishing your shooting skills. Lucky for you, these are the best ranges in Philadelphia where you can go and practice your shooting. Happy shooting!