As an Amazon Associate we earn from qualifying purchases.
Sometimes owning a gun can be a chore. You have to maintain it to keep it in working condition. However, shooting it to keep it in top form is a fun way to tune your guns.
If you're living in Georgia, you may want to try out these best gun ranges we've found.
The Best Gun Ranges in Georgia
We've compiled a list of the 10 best gun ranges in Georgia. If shooting is your hobby or you just own a gun for safety, you should fire it occasionally to check if it's still working properly. Buying or building a gun cabinet can help with maintaining your gun.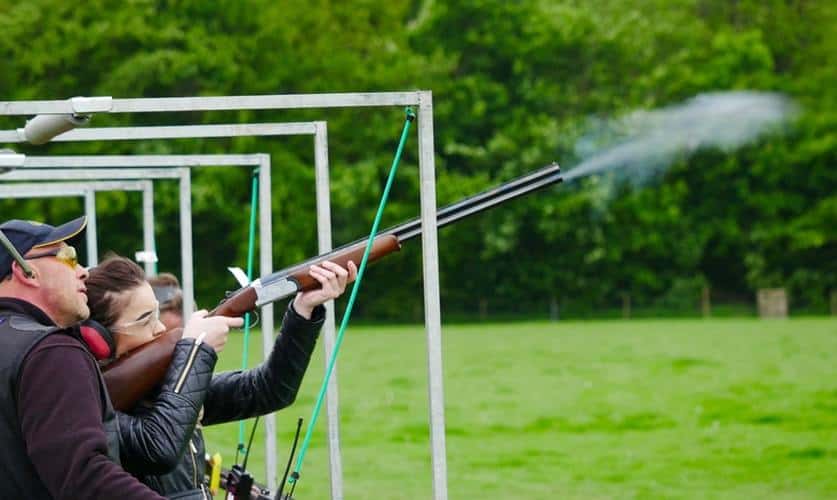 The gun ranges we've picked are based on several factors. These include the features they offer, the quality of their services and facilities, and what makes them different from other gun ranges.
The list below is of no particular order. It is your preference what you think is the best gun range for you. Start packing up your range backpack and head out to shoot.
Stoddard's Range and Guns: Atlanta
Stoddard's Range and Guns is a retail store and shooting range in Atlanta. It's been voted as the "best shooting range in Atlanta" for 5 years (2012-2017). It's an indoor facility that's great for beginners and experienced veterans alike.
The indoor range features a unique atmosphere, thanks to its super ventilation systems. The facility contains state-of-the-art equipment. They have 12 ranges that each come with programmable, touchscreen technology from Meggitt.
Range, Guns, and Safes: Forest Park
Range, Guns, and Safes is a shooting range of services, firearms, and a firearm accessories shop. It contains 13 lanes of indoor shooting range. It's built wider to accommodate couples who want to enjoy shooting together, with a large counter area for your backpack, hooks for coats, range benches, and a lower counter to accommodate customers in a wheelchair.
The facility contains:
A heated and air-conditioned ventilation system for a comfortable shooting experience.

Even if you don't want to shoot, you can visit their range and be in the viewing area behind the shooters complete with bulletproof windows.

They also offer care for your health by providing special D-Lead soap in their restrooms. This helps remove gun residue and harmful contaminants from your hands.
Georgia Gun Club: Buford
The Georgia Gun Club has been in operation since May 2014. It's been rated as a 5-star range by the National Shooting Sports Foundation.
The range offers state-of-the-art training and high-quality firearms. The area of the facility is 38,000 square feet with 28 pistol and rifle lanes all measured at 100 yards, comparable to the gun ranges in California.
The indoor range is fully air-conditioned and climate-controlled to provide you with a comfortable shooting session. The facility also boasts state-of-the-art custom design environmental controls.
Chestnut Mountain Shooting Range: Villanow
The Chestnut Mountain Shooting range is located within the Johns Mountain. It's governed by the United States Department of Agriculture Forest Service. It's complete with shooting benches for rifles and handguns. It also has covered shed over the benches.
The shooting range is a 100-yard shooting range with interval markings at 25, 50, and 100 yards. You need to bring your own unbreakable targets but the location of the shooting range provides excellent mountain views and scenery.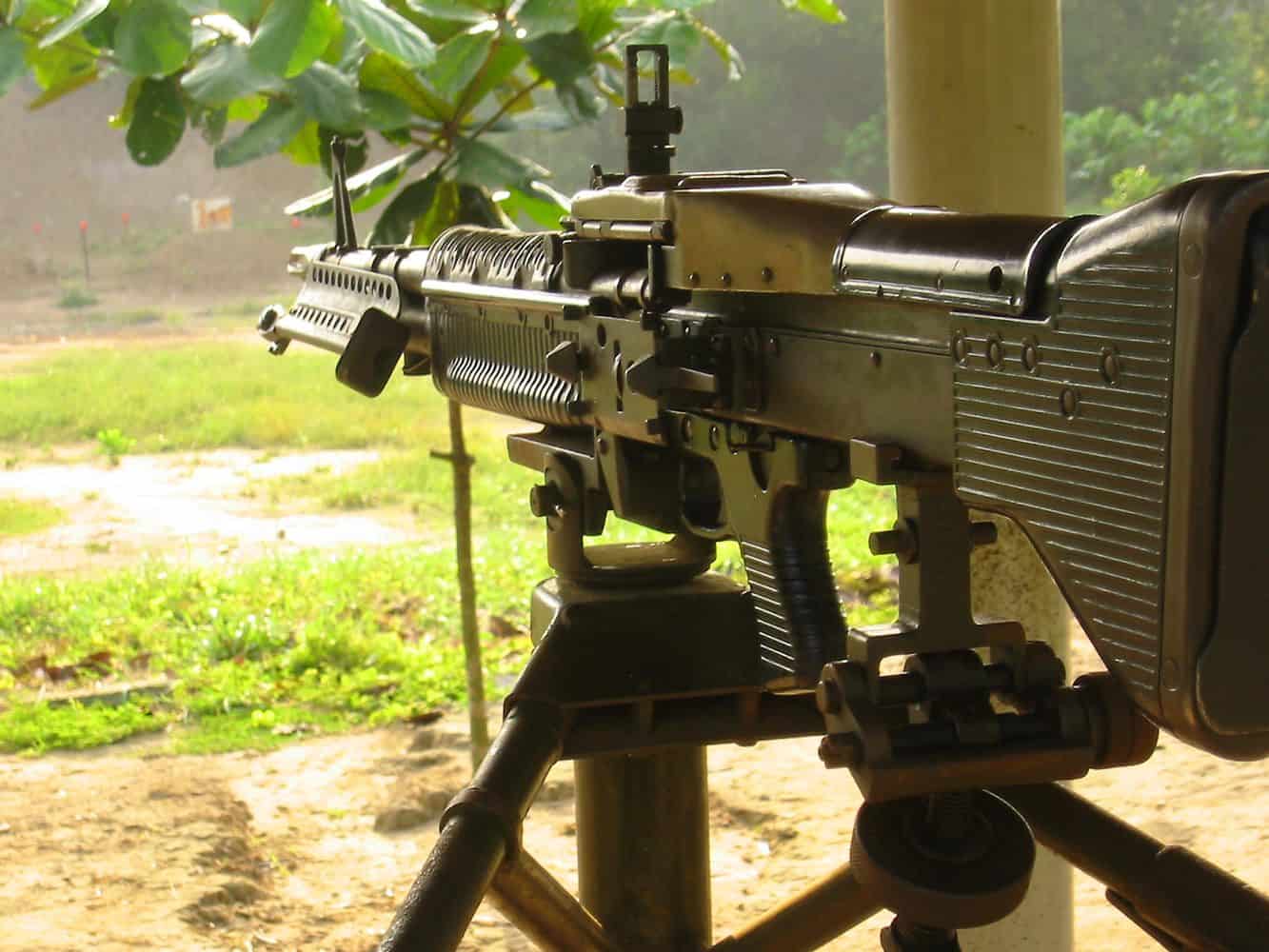 Governors Gun Club: Kennesaw and Powder Springs
The Governors Gun Club offers the most advanced and state-of-the-art gun range. It's built for members of the Governor's Gun Club but is open to guests, similar to the membership policies of some Arkansas gun ranges. They have 2 locations you can visit in Georgia: Powder Springs and Kennesaw.
There are 32 indoor shooting lanes with a digitally adjustable target out to 25 yards. Additionally, they have 3 indoor 100 yard lanes, and the only indoor trap and skeet facility in the nation.
The facility also features superior sound reduction technology and state-of-the-art ventilation, features that are also available in shooting ranges in Washington, D.C. This replenishes the air every 4 minutes.
Guests can also view from their large windows from their range viewing lounge and counter.
Eagle Gun Range: Macon
The Eagle Gun Range is a public indoor shooting range. They have well-trained and knowledgeable staff who will help you at the shooting range.
The gun range provides the latest features like ballistically secure ceilings and walls in both the booths between shooting lanes and the downrange.
They offer gun rentals at a cheap price, you can also find affordable gun rental options in some gun ranges in Connecticut. When you're relaxing or taking a break, you can take a look at their full-line gun store.
GA Firing Line: Marietta
The GA Firing Line is the top indoor gun range in the area of Marietta. It offers separate pistol and rifle range.
Their pistol range consists of 11 climate-controlled lanes that can support magnum calibers. The rifle range consists of two ranges and is rated up to .300 Win Mag. You can also use benches with a comfortable booth for a seated position in shooting.
The target controls are digitals with distance readout displays and also large, comfortable booths for resting. The booths are 60 inches deep and are bulletproof for a safe shooting experience.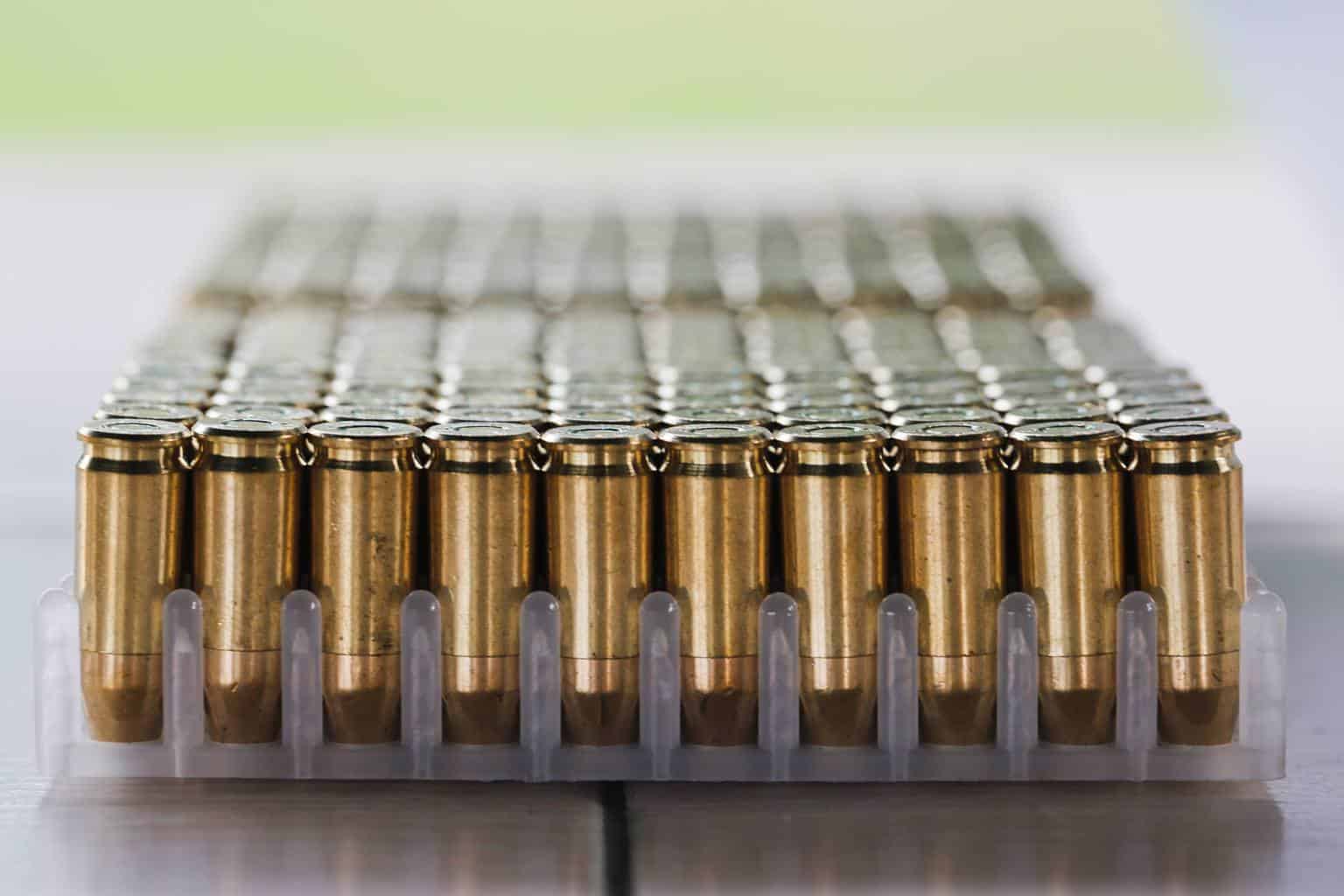 The air handling system provides full climate control and cleans the air for a clean shooting environment. They also feature unlimited gun swapping if you're renting.
Strongpoint Shooting Complex: Waverly Hall
Strongpoint Shooting Complex opened in 2015. It's a 50-acre complex complete with a 400-yard rifle range with steel targets at every 100 yards.
There's also a rifle area specifically catered for targets at:
25

yards

50

yards

100 yards
It's great if you want to practice long-range shooting.
The 8 pistol bays are 50 yards deep perfect for a small group of shooters. Strongpoint also features specialty steel bays for those who want to practice on competition steel.
Athens Gun Club: Athens
The Athens Gun Club is a family-friendly gun range environment. They cater to all levels of shooters, including beginners and experts.
The gun range consists of 12 lanes, 48 inches wide with great lighting, and a climate-controlled, state-of-the-art ventilation system.
They also have electronic targets that are made by Action Target which can be moved at a distance of 25 yards.
They allow rifles, pistols, and shotguns of all calibers but shotguns must use buckshot or slugs. The wide lanes offer great comfort for shooters in a wheelchair, there are also gun ranges in Colorado that offers the same accessibility features.
Mainstreet Guns and Range: Lilburn
Mainstreet Guns and Range offers a family-friendly facility in the Lilburn area. They offer both a pistol and rifle range.
The pistol range contains 5 lanes while the rifle has 4 lanes. They're well-maintained, and the lighting is great for shooting. They also have great ventilation that will keep your shooting lane clean.
They have a stock of high-quality ammunitions for almost all types of firearms. You can also buy a wide selection of targets and firearm accessories like earplugs, eye protection, and earmuff rentals which are cheap.
Conclusion
These are the best gun ranges in Georgia. Shooting is a great hobby to enjoy and can be a recreational activity for you and your family. It will also teach your kids the responsibility and value of owning firearms.