As an Amazon Associate we earn from qualifying purchases.
A state renowned for its exciting landscapes and outdoor recreation spots, Idaho is one of the major states in the US that allow legal ownership of firearms.
Knowing how to shoot a gun can be intimidating. It is important that we all learn the basic tips and tricks on how to safely handle and use a gun. 
Here is a list of the best gun ranges in Idaho where you can learn more about how to safely handle and use a gun.
The Top Gun Ranges in Idaho
If you are looking for the best gun ranges in Idaho, here is a list of the top gun ranges in Idaho. The gun ranges have gun handling experts who are ready to ensure that your shooting experience is worth your while.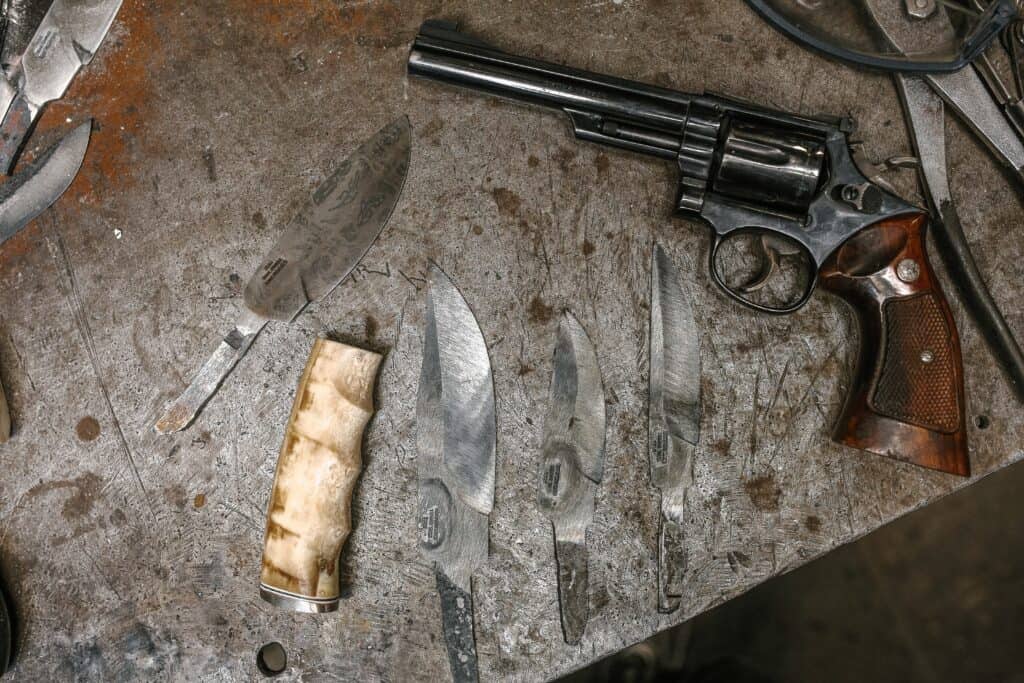 Get Your Shoot On!: Sun Valley, ID
Located in the beautiful Sun Valley, Get Your Shoot On! is an all-year-round shooting range serving Sun Valley, Ketchum, Hailey, Twin Falls, and Stanley. The range is open to all for a fun-filled experience for 365 days in a year.
The range prides itself on offering the best safe gun handling and use lessons to its visitors. It does not matter how informed or confident you are. Get Your Shoot On! is one of the best gun ranges in Idaho that has qualified instructors to guide you.
If you are looking for that respectful and trusted learning environment, then this is one place you need to visit.
From small-caliber M14 semi-auto rifles to long range bolt action as well as semi-auto sniper rifles, the range will help you achieve your goals and most importantly, get comfortable with your firearm.
Certified instructors will be at your service, just like the gun ranges in Rhode Island.
Sun Valley Gun Club: Sun Valley, ID
Time comes and goes and so do seasons; but if there is something that is still relished and sought after, it has to be a gun shooting adventure in Idaho. Well, one place that will quench your thirst is the Sun Valley Gun Club.
The gun club has certified instructors to ensure that you get a full range of services, similar to the gun ranges in Tennessee. The instructors are certified by the National Sporting Clays Association and they work towards ensuring that you have a shooting experience like no other.
The gun club treats all the clients with utmost respect, caution and professionalism. This means that for both new and experienced shooters, you will have a certified instructor by your side to take you through all levels required.
Guns and Gear: Idaho Falls, ID
Guns and Gear is a well thought of indoor shooting range. If you are looking for that exceptionally good and warm indoor recreational activity, then shooting guns at Gun and Gear is your ideal choice.
Guns and Gear is offers a family-friendly environment, making it one of the best gun ranges for families, couples, work colleagues, friends, you name it.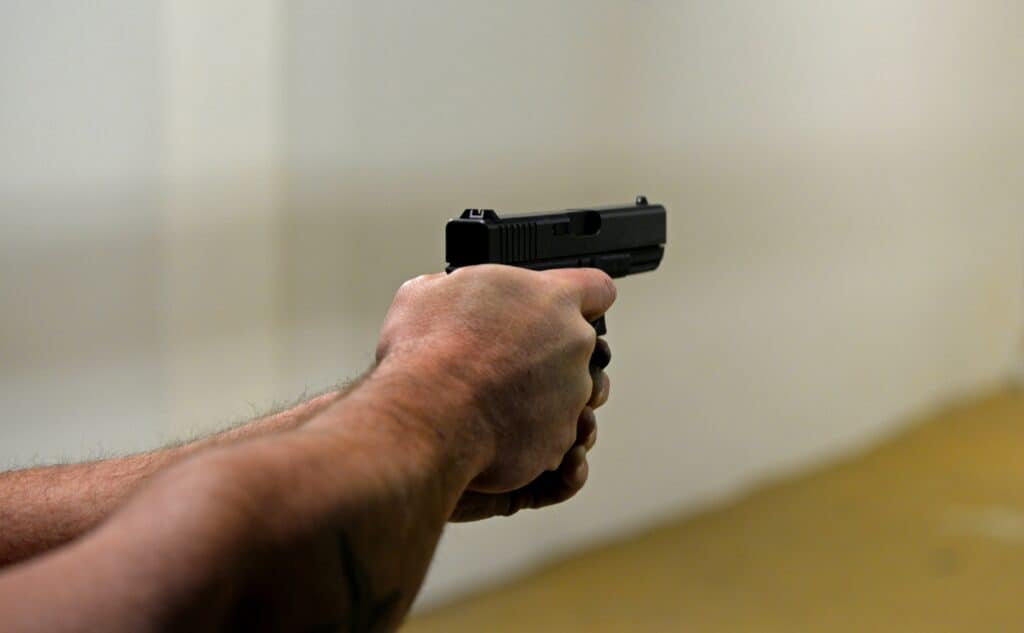 They offer training sessions for basic gun handling tips and also self-defense. Other than guns, the range will also offer classes on gunsmithing and other related accessories like reloaders, knives, and holsters.
And because safety is the number one priority here, you will be assisted by staff who are certified by the National Rifle Association, similar to the top gun ranges in Hawaii.
Black's Creek Public Shooting Range: Kuna, ID
Located in Kuna, Black's Creek Public Shooting Range offers public gun shooting sporting activities about four or five days a week.
The main range is known to be one of the biggest gun ranges in Idaho for accommodating up to 10,000 shooters in a year. It is the one place that will challenge you to be better thanks to its exceptional shooting distances of 5 to 200 yards, comparable to the shooting ranges in South Dakota.
The BCR has some strict rules. Every shooter is expected to keep and maintain safe shooting conditions for the sake of other shooters.
And because a gun shooting spot should be safe and fun at the same time, the Black's Creek Public Shooting Range will ensure your experience is safe and fun-filled.
The range remains open from Thursdays through Sundays during working hours from 9.00 a.m to 5.00 p.m.
Independence Indoor Shooting: Meridian, ID
The Independence Indoor Shooting range is a family-friendly spot providing a safe shooting sports haven. Whether you are new to this or you are an experienced shooter, the range will cater to you.
If you would like to participate in some exhilarating indoor activities in one of the top gun ranges in Idaho, this is your go-to gun range. Being an indoor setting, the space is clean and well-ventilated to ensure that the environment is favorable for all.
This indoor shooting spot is one of a kind, offering its shooters a clear view of where the bullets hit through a projected screen. First-timer or not, you will not miss the excitement that this place has in store for you.
Moreover, the staff here are certified and have what it takes to ensure that you enjoy and also learn a thing or two from the process.
And if you need to hire a gun, the range has a retail store ready for you.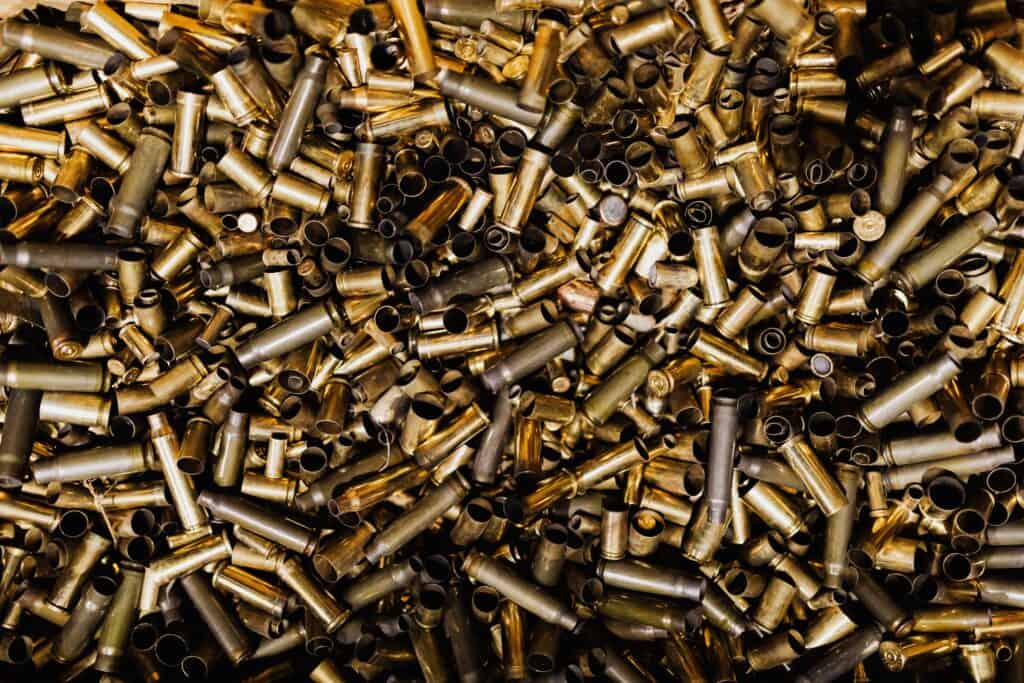 Double Tapp Range: Boise, ID
Double Tapp Range is one of the best gun ranges in Idaho. It provides a wide range of firearm training classes for new and aspiring shooters.
The range offers its students a comfortable and safe environment. Their intention is for you to enjoy the shooting experience. And although training ensures that you have the confidence, the instructors at Double Tapp Range will not push you beyond your limits.
Why Double Tapp Range? You don't have to pay a dime if you are not impressed with the services.
Hurtig Shooting Center: Hailey, ID
Hurtig Shooting Center is located within Blaine County and has been open for over 35 years. Similar to the gun ranges in South Carolina, they put a large focus on safety, making this a great range to bring the entire family to for an afternoon of shooting.
Their outdoor facility includes rifle and pistol ranges, trap shooting, skeet shooting, and sporting clays. Their West Side Rifle and Pistol Range allows you to shoot targets anywhere between 3 yards to 1,450 yards. They have a new Pistol Pit on the East Side for handguns, and the targets can be placed from 1-25 yards away.
What sets it apart from the other ranges in the area is that it's the only full-service shooting facility. They're open year-round, making it a great range to become a member at. Additionally, they offer perks such as discounts on certain days for members.
Conclusion
Gun shooting can be nerve-wracking. You will need an expert to guide you through the phases of the sport. Fortunately, there are good gun ranges in Idaho that have well trained and certified instructors ready to take up the task.
If you would love to be a good shooter while keeping yourself and those around you safe, you need to visit a range. It is through regular practice that you also learn the basic tips and tricks for using and holding a firearm.