As an Amazon Associate we earn from qualifying purchases.
If you own a gun or if you would like to own one, it is important that you know how to shoot, whether for sport, self-defense or home defense. To become an expert in shooting, you have to practice consistently. This will help you improve your skills and become a better shot.
The more confident you are, the more fun you will have in this sport.
The Best Gun Ranges in Rhode Island
To learn how to shoot, it is important that you attend some training classes. One way to build your confidence is by live practicing at a gun range. Practicing at the range at least once a month will help you to sharpen your skills. Here are some gun ranges in Rhode Island where you can practice shooting.
Elite Indoor Gun Range: South Kingstown, RI
This indoor gun range has 2 shooting bays with a total of 16 firing lanes that are climate-controlled. You can control the targets through a touchscreen. Targets include advancing targets and random edge targets.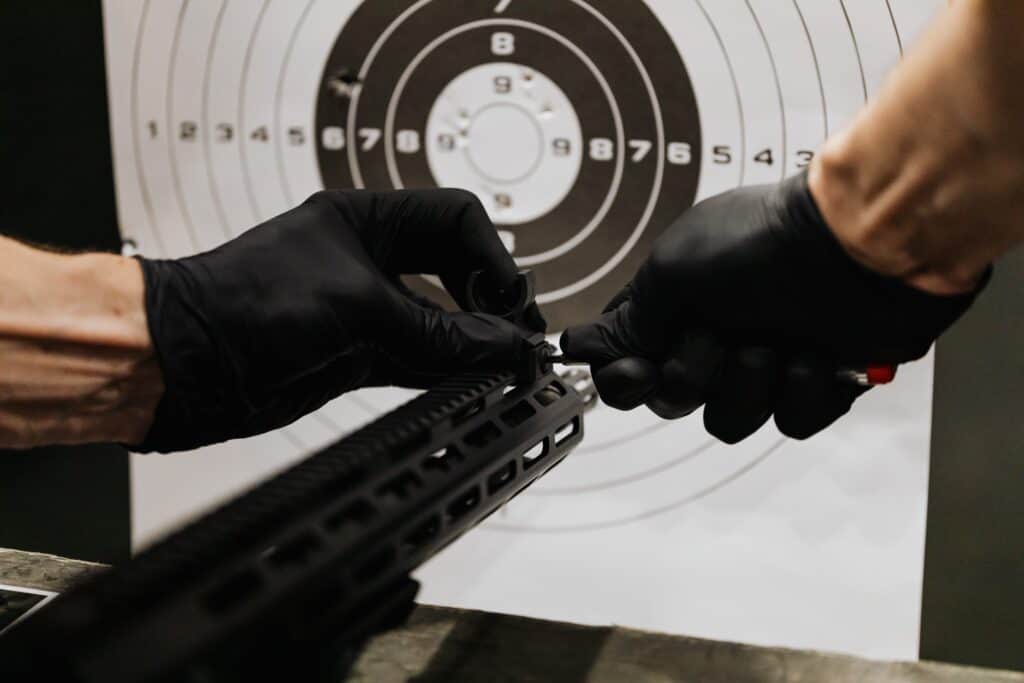 Just like most gun ranges in Rhode Island, people of all skill levels can become members. This includes newbies, experienced shooters, and law enforcement officers. Families, individuals, and organized groups are also welcome on the range.
Some of the benefits you will enjoy as a member include gun rentals, a private lounge, online lane reservations, and a private locker.
Similar to the gun ranges in Missouri, the range has professional and certified trainers who can train people of all skill levels. They offer practical classes. They have events throughout the year.
Midstate Gun Company: Coventry, RI
The Midstate Gun Company is open to members of the public. You can either bring your own gun or rent a gun from the range. As a first-time member, you will have to take a test and if you pass you will be rewarded with a $5 gift certificate.
All first-time visitors have to undergo a background check. Therefore, you have to carry a photo ID card. In addition, you will have to undergo a training class if you are a first-time visitor with no previous firearm handling experience and you have not brought your own gun.
One of the benefits of being a member is that you get first priority in case the range is full. Also, you can make reservations for a lane, a policy similar to some gun ranges in Montana. This is one of the gun ranges in Rhode Island that offer local businesses a corporate range membership package for their employees.
Newport Rifle Club: Middletown, RI
Founded in 1876 by Milton W. Farrow, the Newport Rifle Club is the oldest rifle club in the US. The club has both indoor and outdoor ranges. The range is open throughout the year from 9am every day.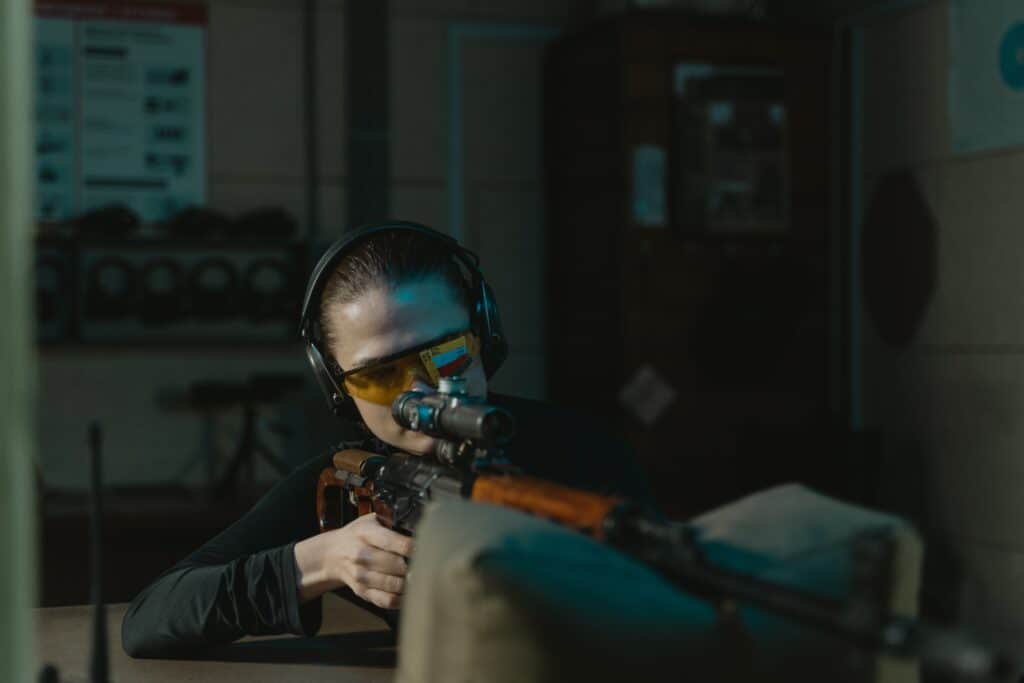 The club hosts several events every year. This includes in-house competitions, national competitions and state competitions, participating in leagues and individual competitions with other gun ranges in Rhode Island. Their junior team is among the best in the country.
Members can use the outdoor range, but guests are not allowed to handle or shoot firearms. The indoor range is open to both members and their guests. The indoor range, similar to the shooting ranges in Kansas boasts a HEPA air filtration system in place that purifies the air.
Peace Dale Shooting Preserve: South Kingstown, RI
Peace Dale Shooting Preserve was established in 1949.  It is a family-owned entity that operates throughout the year. It has an elite indoor range. The outdoor range is open to members of the public.
Their membership packages include individual and family membership, similarly you can find the same membership options in some gun ranges in Nebraska. Their family membership covers children up to 21 years old. Some perks of registering as a member at the range include unlimited gun rentals, unlimited guest passes, exclusive training, advance booking of lanes, and use of their corporate room for your private events and corporate training.
They have a firearms shop where they sell branded apparel, different types of ammunition, firearms, and accessories.
Sakonnet River Outfitters: Tiverton, RI
Sakonnet River Outfitters is a local, family-owned gun range.  They own a gun shop, where they buy and sell guns. If it is your first time buying a gun, ask for help from their professional team and they will recommend some good options for you.
They sell accessories, which you can buy and use to customize your firearm. They can also sell you a customized pistol based on your references. Their range is open to members of the public.
If you would like to visit, call ahead to make an appointment. Their firearms instruction class can help you become a shooting expert. Their instructors offer one-on-one training.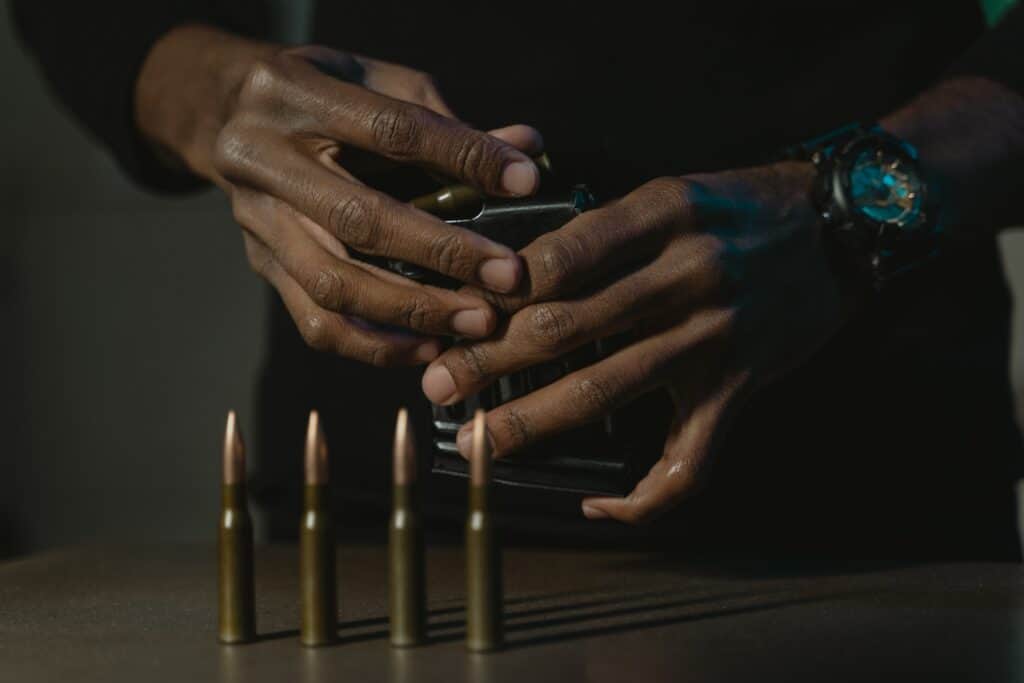 Manville Sportsmen's Rod and Gun Club: Manville, RI
The Manville Sportsmen's Rod and Gun Club is a place where you can shoot, hunt and fish. In 1936 when it was started, it only had 4 members. The club now boasts of having over 500 members. There are plenty of indoor and outdoor activities that are open to paid members and the public.
They also organize leagues, which are open to members of the public.
As a registered member of the club, you will be able to see the ranges at any time, as much as you want. You can rent the hall for you and your family's personal use, you will have voting rights in meetings and your spouse and children under 21 years old can shoot for free at the range. Any non-member you bring along will pay $5 to shoot.
Highland Rod and Gun Club: Foster, RI
Highland Rod and Gun Club was established in a garage in 1963 by Thomas Carnevale.  The club is open to members only. However, there are a few events that are open to the public from time to time. The trap is open to the public on Sunday mornings and Wednesday nights.
To become a member, you must be at least 21 years old. You will enjoy unlimited access to the range seven days a week, get a discount on the trap fee and you will have access to the clubhouse for your functions, comparable to the perks of registering for membership on some gun ranges in Mississippi.
In order to buy a firearm from the club, you need to have passed the Blue Card Test. This card shows that you have passed the safety exam offered by the state.
Conclusion
If you live in or around Rhode Island and want to improve your firearm handling skills visit any one of the above gun ranges. You will get each gun range's contact information on their website.