As an Amazon Associate we earn from qualifying purchases.
Did you know that Missouri ranked number 11 in a list of the best states for gun owners created by Guns and Ammo in 2014? In this state, the constitution protects the rights of citizens to own arms in defense of their home, property, and person. However, owning a firearm is one thing, and using it is another.
This is why shooting ranges come in handy for those who want to practice their shooting and become experts at it.
The Top Shooting Ranges in Missouri
Are you looking for the top shooting ranges in Missouri? We have compiled a well-researched list of the best gun ranges in the area. This will help you choose a range facility that is conveniently located and provides affordable services and training.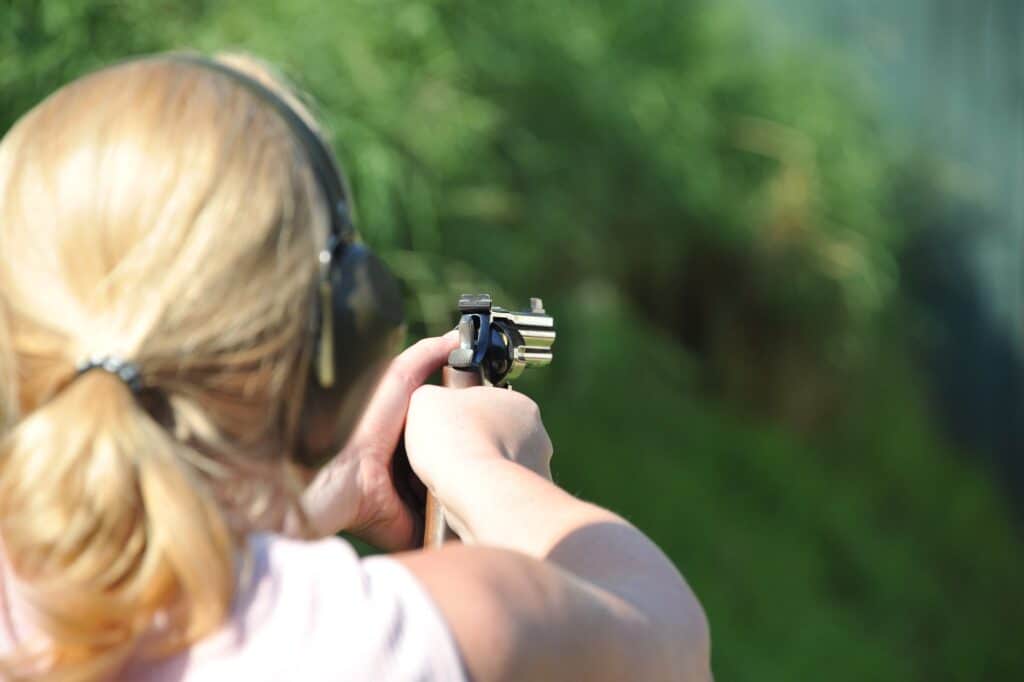 Top Gun Shooting Sports: Arnold, MO
The Top Gun Shooting Sports is one of the cleanest and most modern indoor shooting ranges in Arnold, Missouri. The range serves individuals and members in the greater St. Louis and surrounding areas. The facility features a modernized and safe 18-lane indoor gun shooting range designed and built using innovative shooting range technology. 
Their shooting stalls measure just 4 inches wide and 84 inches high. They also have adjustable shooting trays to accommodate physically challenged guests who are using wheelchairs.
Each shooting lane at Top Gun Shooting Sports features an automatic target retrieval system. Additionally, they have a retail store on-site that offers gun rentals, an assortment of targets, lots of ammunition, and ear and eye protection to guarantee plenty of safety and fun at the range. 
The facility provides several instructional classes for people of all skill levels. All private firearms instructions are offered by an NRA-certified instructor and the range has routinely scheduled training sessions to meet the needs of every gun shooting enthusiast.
Ultimate Defense Firing Range and Training Center: St. Peters
The Ultimate Defense Firing Range and Training Center is one of the 5-star shooting ranges in Missouri. Established in October 2003, Ultimate Defense has grown to become one of the leading concealed carry training facilities in the Midwest. 
The facility features a state-of-the-art indoor firing range with 18 climate-controlled lanes, a shoot training center, and a fully stocked retail operation. The facility offers instructional classes from basic firearm safety to more advanced instructional courses.
Their staff is highly professional and extremely knowledgeable. In addition, their customer service is unmatched. They treat all customers on the range with the topmost priority regardless of their knowledge or skill level. 
Associate membership in this facility is free based on an hourly rate of $20 for the first hour and $10 for each additional hour. This enables first-time and casual shooters to use the range without having to pay for membership.
Andy Dalton Shooting Range: Ash Grove
The Andy Dalton Shooting range is one of the best shooting ranges in Missouri. The range is located in Ash Grove and provides a 100-yard pistol rifle range that has 20 covered shooting lanes and skeet and trap fields.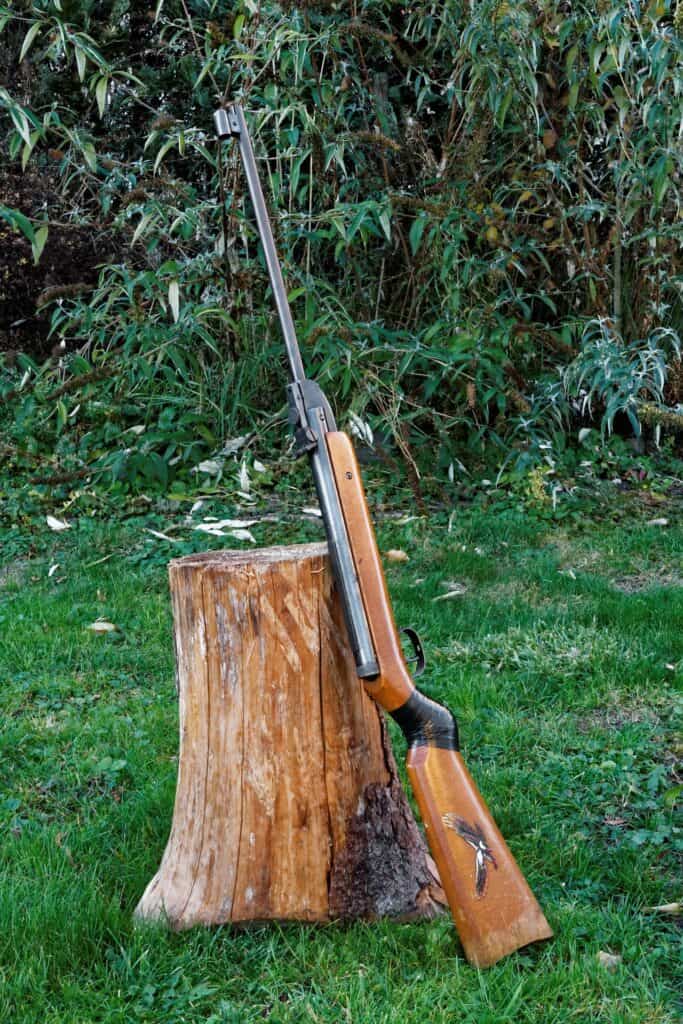 The shooting range also has 3D ranges and static archery ranges featuring elk, raccoons, coyote, bear, turkey, and deer. In addition, they have indoor classrooms, an outdoor pavilion, and a pellet gun range.
Andy Dalton Shooting Range has a 100-yard baffled pistol/rifle range that has 20 well-covered booths. The target sockets are well arranged at distances covering 7, 15, 25, 50, 75, and even 100 yards.
The shooting range has seats and bench rests for shooters and additional seating for spectators. This shooting range offers a perfect place to shoot and have fun with the whole family and it only costs you $4 per hour.
Sharpshooters St. Louis: St Louis, MO
Sharpshooters St. Louis is a 5-star gun shooting range with an on-site firearm retail facility located in St. Louis, Missouri. The gun range has 20 to 25-yard extra-wide shooting lanes and all-steel containment bullet traps that enable guests to shoot using long guns that are up to 50 BMG. This state-of-the-art facility has digital retrieval systems and ballistic protective stalls.
Similar to shooting ranges in Florida where food is available to its customers, this modern indoor shooting facility has a 50-seat club restaurant that offers a smoked meat menu that is freshly prepared every day. Shooters can enjoy watching live action in the range or watch big screen TVs as they enjoy their meals. 
St. Louis Sharpshooter provides the local community with an unmatched venue for weapons training, education, and enjoyment. The air quality and ventilation at the facility use the finest technology available and exceeds the clean air quality standards set by OSHA.
Gateway Gun Clun: Bridgeton, Saint Louis
Gateway Gun Club is conveniently located in Bridgeton. Many recognize this facility as one of the premier shooting ranges in Missouri. The facility offers beginners and shooters a space for practicing their skills 24/7.
The shooting range provides adequate lighting to ensure a comfortable and safe night shooting. Just like the gun ranges in Delaware, Gateway Gun Club has an indoor rifle range, a pistol range, 9 skeet fields, 11 trap fields, and bunker trap shooting.
Gateway gun club also offers concealed carry classes, a fully stocked pro shop onsite, and firearm storage services. This gun range is well operated, clean and it's a great place to spend quality time with family or friends.
The staff are also very nice and professional and will ensure that you have a comfortable and enjoyable time at the range. Furthermore, the range is quite orderly and they do not tolerate any loose gun handling or shady ammunition.
Green Valley Rifle & Pistol Club
The Green Valley Rifle & Pistol Club was established in the 1930s and was incorporated formally in 1955. The club hosts the annual Bianchi Cup, which is NRA's action pistol event attended by both international and national shooters. 
Other events held at the club include Cameron Cup Action Pistol match, Glock Regional Match, Missouri State IDPA Match, and State Bullseye Match. The club offers a range of training opportunities such as NRA classes, visiting instructors, and MO CCW. They also have various disciplines that hold their matches all year round.
Even though this shooting range always has an event going on each week, most of its over 300 members usually use the range amenities for their personal practices. The club has several pistol ranges and rifle ranges that target from 50 yards to over 250 yards. 
The club only allows firearms that have been legally possessed under the Federal and state laws. The Green Valley Rifle & Pistol Club is a perfect choice for shooters who are looking for a facility that offers both indoor and outdoor range facilities.
Parma Woods Shooting Range: Parkville
Parma Woods Shooting Range is an outdoor range located in Parkville, Missouri. This range offers covered firing lines that target up to 50 yards for handguns and up to 100 yards for rifles.
Similar to the gun ranges in Colorado, they also have an archery range that has 3D whitetail targets and static targets that are between 10 and 40 yards. Most of the instructional classes offered at PWSR are usually free and they also include youth clinics.
Parma Woods Shooting Range has well-trained and professional staff who ensure that everyone is safe and adheres to set regulations. They are also ready to offer help to shooters who have any inquiries or need assistance.
This shooting facility is great for anyone who is looking for top shooting ranges in Missouri that offer outdoor sporting areas where you can enjoy the beauty of nature as you practice your shooting.
The Range St. Louis West: St Louis, MO
The Range St. Louis West is the largest facility in the area that combines an indoor range, a training center, and a retail store. The shooting range features 20 lanes made up of one tactical bay, two general-purpose bays, and a state-of-the-art simulator.
All lanes are targeted at 25 yards long and they are rated for rifles. Every lane in this range is four feet wide to provide adequate space for another shooter or an instructor.
The general purpose bays consist of seven lanes that have brass catching grates on each lane and grate mats for those who want to collect their spent casings. The tactical bay with 6 lanes is fully equipped with the greatest and latest targets including strobe light, turning/ silhouette and many more. 
To guarantee the safety of everyone in the range, the facility uses a high-tech air filtration and ventilation system. The Range St. Louis West has more than 80 firearms for rent, a variety of ammunition and targets, ear and eye protection for sale in their retail section.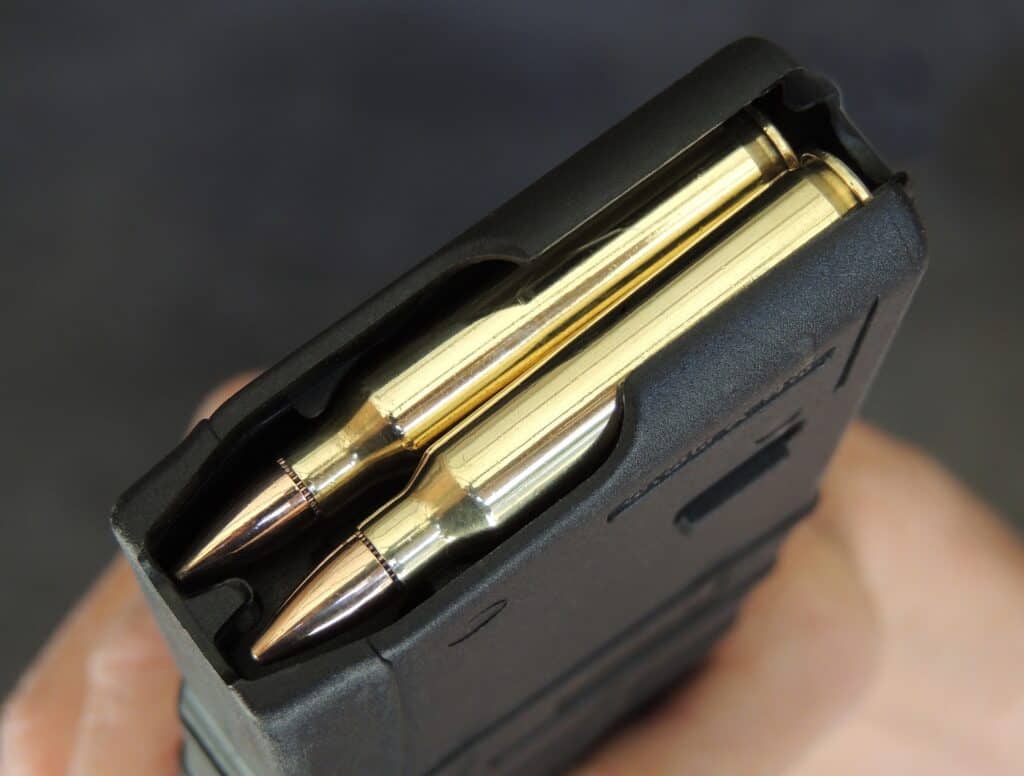 Ozark Thunder Indoor Gun Range LLC: Farmington, MO
Ozark Thunder is one of the premier shooting ranges in Missouri. It is an indoor gun range established in 2013 and it promotes and supports shooting sports all year round. The shooting range features 12 lanes that target 25 yards long and have electronic controls.
The facility also sells firearms and ammunition and they also rent out firearms to those who want to use them on the range.
Ozark Thunder Indoor Gun Range offers carrying concealed weapon classes, basic handgun training, and firearm instruction lessons to both groups and individuals. Additionally, they have a 1000-square training or meeting room that you can rent for events, you can also enjoy the same range services in some gun ranges in Connecticut.
This shooting range is home to one of the largest privately-owned civil war collections in the locality. There is a lot to see and do at the Ozark Thunder Indoor Gun Range.
Fort Crowder Shooting Range: Neosho, MO
Fort Crowder Shooting Range is a gun shooting range and archery range located in Fort Crowder Conservation Area. The shooting range is on Owl Road and it features ranges that target 25, 50, and 100 yards, their size is comparable to the gun ranges in California. In addition, there is an informal shotgun field and shotgun shooters must have their own thrower and clay targets.
The range is open every day, except Mondays when it is closed for maintenance. The archery range is on Parrot Road, which is on the eastern edge of the conservation area. The archery range features a static archery range and a walk through field range.
Keep in mind that this shooting range does not have staff members or range officers and you have to clean up after you are done shooting.
Conclusion
If you live in Missouri and you're passionate about owning a weapon, then you should learn how to use firearms. There are many firearm training and practicing facilities in the locality. With the right gun range, you will have a wide variety of rental firearms to choose from. 
In addition, you will have knowledgeable and friendly staff to help you whenever you have a problem. With the best shooting ranges in Missouri, they are even located in cities like Kansas City, you will be able to sharpen your shooting skills whether you are an expert or a beginner.