As an Amazon Associate we earn from qualifying purchases.
The shooting ranges in New Mexico, also known as gun ranges or firing ranges, are facilities well designed for firing. They are specialized in a safe manner that can allow shooters to be trained and practice.
The Top Shooting Ranges in New Mexico
Below are the ten leading and safe shooting ranges in New Mexico.
MAGS Indoor Shooting Range: Moriarty, NM
MAGS Indoor Shooting Range is a suitable and safe indoor environment for shooting practice. It is a shooting range as well as a firearms retail center.
It promotes education of shooters of all levels in topics such as ammunition knowledge and selection, pistol inspection and maintenance, gun safety rules, pistol selection, and gun storage ideas, proper operation of revolvers and semi-automatic pistols, shooting fundamentals, shooting range safety, and marksmanship.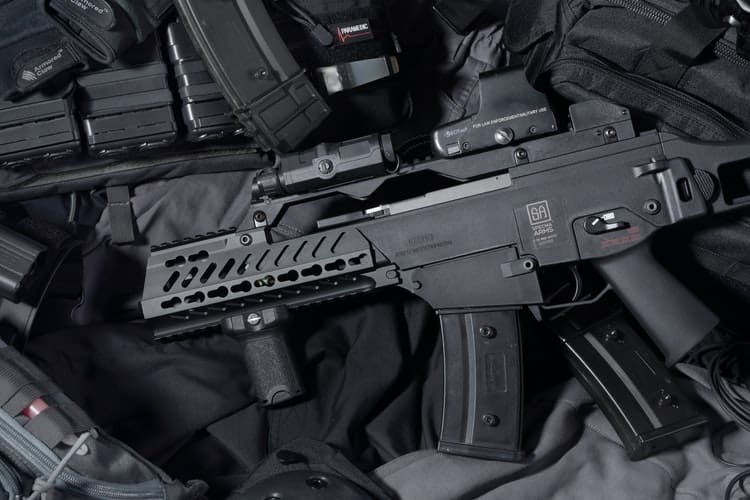 The course topics enhance personal safety by providing techniques to help shooters avoid dangerous situations. It is a welcoming place for all shooters, from beginners to the most experienced shooters.
Los Alamos Sportsmen's Club Shooting Range: Los Alamos, NM
Los Alamos Sportsmen's Club Shooting Range (LASC) started its operations in October 1947 as Los Alamos (LA) Rifle Association. To enjoy all its shooting activities, you ought to be a member of this club. Membership allows you to have a safe place and opportunities to improve in shooting sports.
As you train, firearm handling and shooting gets to be easier for better skills in hunting, self-protection, recreation and firing competitions. You get to exercise with machine guns, silhouettes, shotguns, archeries, cowboy actions, and pistols.
The club has women's and juniors' sections. Also, there are instructors to ensure that all safety measures are adhered to throughout. LASC is exceptional because it offers quality hunter education so that hunters can engage in safe hunting in New Mexico as well as other areas.
ABQ Guns Shooting Range: Albuquerque, NM
ABQ Guns is a retail store and shooting range in Albuquerque that takes care of women's needs for their personal protection. The Woman-Veteran-owned shop has instructors whose job is to educate clients before they can make a decision to buy.
In case what you are looking for is not available, the ABQ Guns team makes an order for the item on your behalf.
New Mexico Big Horn Gun Club Shooting Range: Moriarty, NM
New Mexico Big Horn Gun Club (NMBHGC) a non-profit organization, was started by a group of New Mexican black powder shooters back in 1977. NMBHGC membership is however open to people living in Edgewood, Santa Fe, Tijeras, Albuquerque, and Moriarty.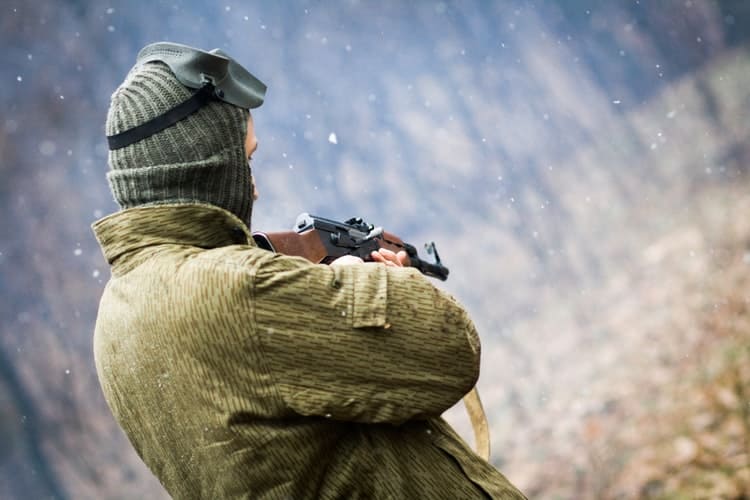 It is a safe and friendly firing range for all shooters, similar to the top shooting ranges in Washington. You get exceptional treatment and guidance as you enjoy your shooting session in the facility.
Strykers Shooting World: Las Cruces, NM
Strykers is a unique shooting range retail store because it was the first and the only indoor gun range in Southern New Mexico. It has the largest firearms and provides its customers with amazing services as required.
Also, Strykers Shooting World is a place where beginners in shooting can attend beginning range and basic firearms classes to learn. You get to be trained and guided by certified New Mexican shooters. Comparable to the shooting ranges in Maryland, the firing range is about 25 yards long and children with parents or guardians are allowed to shoot.
Norther Rio Grande Sportmens Club Shooting Range: Santa Fe, NM
Northern Rio Grande Sportsmen's Club is a non-profit club operated by volunteers in Northern New Mexico. The shooting range has shotguns, archeries, pistols, and rifles. As a shooter, you get to enjoy various outdoor shooting and archery activities through competitions and training, these activities are also available in some shooting ranges in Michigan.
All US citizens who can legally possess firearms are allowed to sign up for membership as long as they abide by the set rules and regulations.
Single Action Shooting Society: Edgewood, NM
Single Action Shooting Society (SASS), the home of cowboy action, was formed in 1987. It is a global organization that was created in order to preserve as well as promote the sport of Cowboy Action Shooting through endorsing regional matches which are conducted by different affiliated clubs.
Also, SASS promulgates various rules as well as procedures to ensure the safety and consistency in different Cowboy Action Shooting matches, especially during competitive shooting. SASS members always share a similar interest in preserving the great history of the Old West by enhancing Cowboy Action Shooting.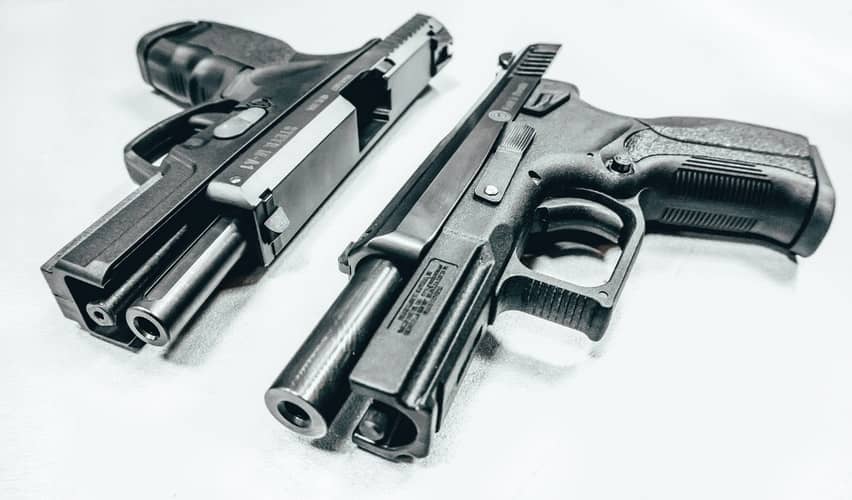 Mesilla Valley Shotgun Sports Shooting Range: Las Cruces, NM
Mesilla Valley Shotgun Sports Butterfield Shooting Range was started in August 2009at the City of Las Cruces, New Mexico to give people an opportunity to engage in shotgun sports. Membership is open to any citizen of the community who can legally possess a firearm, particularly area youth who are willing and able to learn shotgun proficiency and gun safety.
The recreational gun range allows interested shooters to compete. Children and youths are allocated their special time to engage in shooting within the range. 
ATC Shooting Sports LLC: Carlsbad, NM
This shooting range was started in 2008 by James Bindel. ATC has different sport shooting options like wobble trap as well as skeet, a rifle range that has silhouettes for target practice, pellet traps, and registered skeet matches, among others, just like the gun ranges in Massachusetts.
For your safety, you ought to have safety glasses and ear protection when firing. Anyone who has never taken a shooting safety course should let the instructors know in order to be guided appropriately as a beginner.
Butterfield Shooting Range: Las Cruces, NM
Butterfield Shooting Range is a public shooting facility that is open seven days a week. It is run by the Las Cruces Parks and Recreation Department, a team that ensures the range operates from sunrise to sunset except on Thursdays, when it is closed at 3pm for maintenance.
Shooters who get to use the facility are supposed to clean it afterwards. This involves removal of shotgun hulls that are within the range, among other tasks to ensure the range remains clean. It may be reserved several times in a year during very special occasions, just like the gun ranges in Maine.
Conclusion
If you are looking to have a good time while doing your target practice within New Mexico, simply visit any of the above shooting ranges in New Mexico and get on it.