As an Amazon Associate we earn from qualifying purchases.
Shooting ranges in Nevada are good places to enjoy free time alone, with family or friends. They allow shooters to be trained and practice shooting to gain qualifications in firing or for fun.
The Top Shooting Ranges in Nevada
Below are ten top shooting ranges in Nevada:
The Range 702 Shooting Range: Las Vegas, NV
Not only is The Range 702 the largest indoor gun range in Nevada, but it is also the best place to have fun with your loved ones. The dedicated staff members ensure that every individual in the field is comfortable and relaxed. It is a safe shooting environment for trainees as well as shooting experts.
The shooting range is designed in a way that allows the shooters to experience ultimate shooting. There are 16 amazing shooting lanes, and four of them are custom engineered VIP firing lanes, comparable to the gun ranges in Mississippi. You experience more exciting activities at a VIP lane like having a private hostess, bar, LCD TVs, and private restroom facilities.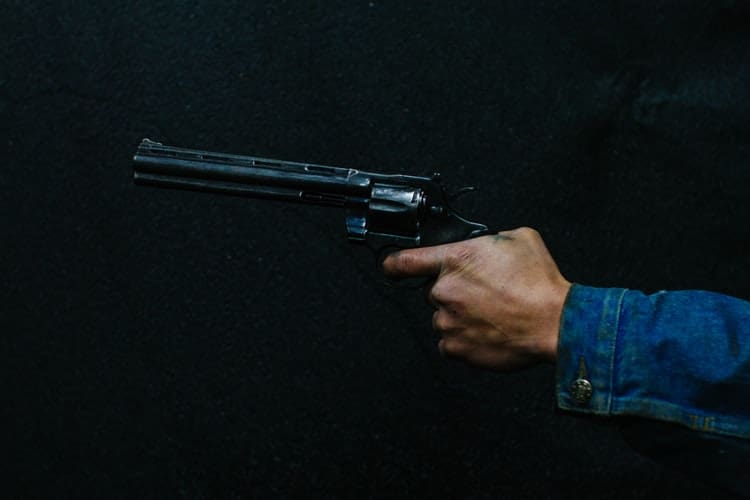 Carson City Gun Range: Carson City, NV
Carson City Gun Range is one of Nevada's shooting ranges and is open to the general public unless it's a special holiday. You do not need to reserve a shooting session because it operates on a first-come, first-served basis, a similar policy is practiced in some Minnesota gun ranges.
There are rules and regulations that every shooter should adhere to while within the range. Also, shooters are expected to come with various firing equipment to the range.
Las Vegas Outdoor Range: Las Vegas, NV
The Las Vegas Outdoor Range is surrounded by some picturesque mountain views that are an amazing view. They are at the edge of the historical undeveloped Lake Mead Recreational Area and can be viewed very clearly. You get to enjoy your adventure fully, from a pickup from your Las Vegas hotel by a master tour guide in a luxury shuttle to an amazing shooting atmosphere.
The tour guides are knowledgeable about the history of the weapons, Hoover Dam and Las Vegas, and they explain these things during their rides to entertain you. You also get to stop where you wish to take some pictures for the memories. 
Also, shooters are treated to world-famous all-American burgers, fresh-cut fries, and sodas. The combo packages offer you a very fun time together with your loved ones. It is a place that guarantees cooperate and group events the best experience.
Strip Gun Club Shooting Range: Las Vegas, NV
At Strip Gun Club, the group shooting experiences are customized to offer an unforgettable and unique experience. There are hard-to-find machine guns, sniper rifles, handguns, and shotguns, among other firearms. However, minors have to be accompanied by guardians or parents for them to be allowed in the range.
Legal tourists are welcomed in the gun range to enjoy firing with numerous types of firearms. It is a place with awesome shooting packages for first-time shooters.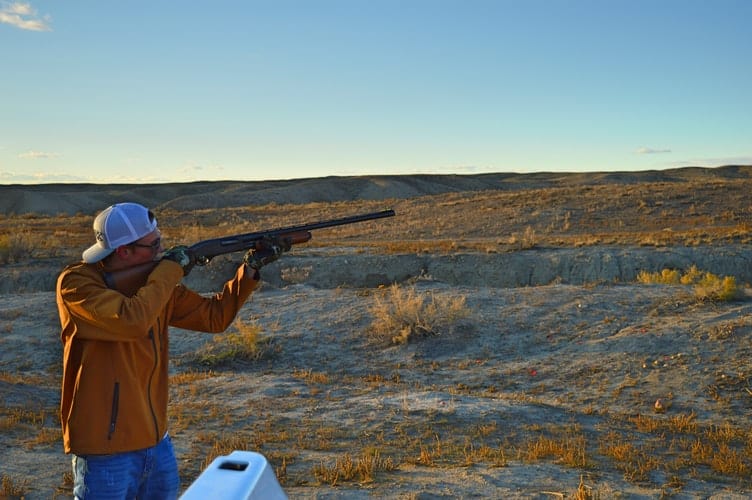 Reno Guns & Range: Reno, NV
It is optional to be a member of Reno Guns & Range, but the membership is very beneficial to those who are able and willing. The ear and eye protection are very affordable to ensure that the shooters remain safe during the shooting.
There are firing classes for those interested, and the firearms used to train are suitable for beginners, similar to the classes offered in some gun ranges in Missouri. You get behind the trigger of a firearm and blast away at various life-size targets.
The Gun Store Shooting Range (TGS): Las Vegas, NV
TGS was founded in 1988 and for over 25 years, it has been a world-famous indoor gun range in Las Vegas. It is one of the very first firing ranges in Nevada and has continually offered excellent customer services as a result of having experienced staff. Every shooter gets a friendly and knowledgeable range safety instructor ready and happy to answer any firearm question.
A shooter can maintain an excellent safety level while still having fun shooting within the shooting range environment. Las Vegas residents as well as visiting individuals worldwide are allowed to enjoy shooting in the range by being behind the trigger of any firearm that one chooses.
There are numerous types of guns available for beginners as well as experienced shooters. Also, there are shooting classes for those who are willing and able to learn.
Desert Hills Shooting Club: Boulder City, NV
Desert Hills Shooting Club (Pro-Gun Vegas) is a safe and friendly environment for shooters of all disciplines. Many shooting bays are accommodative to pistol shooters and rifle shooters.
The shooting range also offers shoot clays as well as a station sporting clays course, just like at the Montana shooting ranges. Members and non-members are welcome to enjoy the shooting experiences in the field.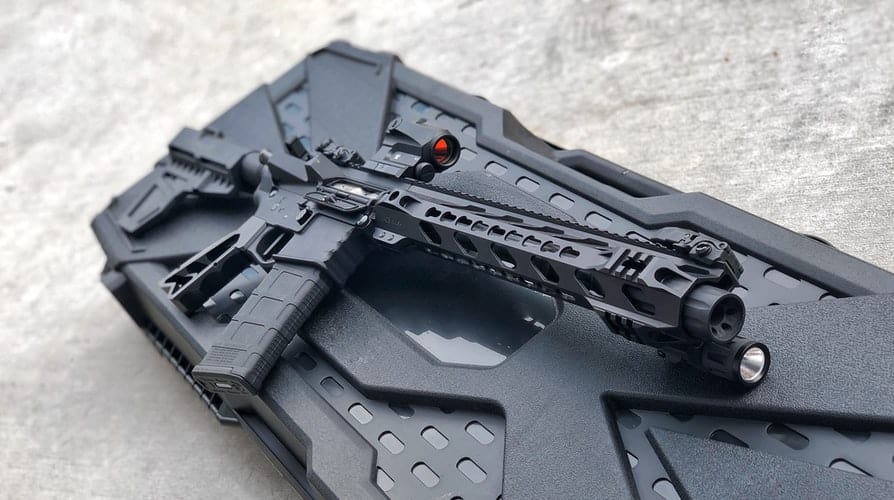 Precision Armory Gun Shop & Range: Las Vegas, NV
Precision Armory Gun Shop & Range is a place to buy firearms at a pocket-friendly price. The firearms are always in stock, but if you fail to get the one you want, you should be able to get it after one to two days. 
It provides the same level of services to all our customers, whether they are new or existing buyers. Also, you are guided on the best firearm to purchase depending on your needs and wants.
Top Shot Las Vegas Shooting Range: Las Vegas, NV
Top Shot Las Vegas combines three elements; a real shooting experience that can only be experienced in a gun range, the excitement of first-person shooter gaming and the use of real firearms with modified ammunition to produce an awesome shooting adventure.
This is the right place to have fun with friends or family, a feature that is similar to the top ranges in Idaho. The staff and range masters help you to have an enjoyable firing experience.
Boulder Rifle & Pistol Club: Boulder City, NV
Boulder Rifle & Pistol Club (distance rifle range) is a non-profit organization run by volunteers and mainly used for club-sponsored events. Shooters ought to have their own ammunition, targets, firearms, and safety gear for their shooting adventures.
Interested individuals are allowed to register for membership. However, the slots for the members are always on demand. Therefore, to get a chance, you need to book one earlier than others.
Conclusion
Nevada's shooting ranges allow you to experience the thrills of bold firepower, heart-pounding excitement, and action-packed fun. Visit your favorite one to have a fun firing experience and take part in other fun activities.