As an Amazon Associate we earn from qualifying purchases.
You can enhance your shooting capability and gun safety if you practice at a gun range that has good equipment and competent instructors. If you live in Minnesota, you may wish to join any of the leading gun ranges in the area for your training.
The Top Gun Ranges in Minnesota
I have searched and compiled a list of the best gun ranges in Minnesota. This list will help you make the right decision when choosing a gun range for training, renting a gun, or just sharpening your firearm skills.
Burnsville Pistol & Rifle Range: Burnsville
PointBlank Gun Training, LLC: Brainerd
Bill's Gun Shop & Range: Circle Pines
Osseo Gun Club & Pro Shop: Osseo
Target Sports Minnesota: Rogers
The Modern Sportsman: Burnsville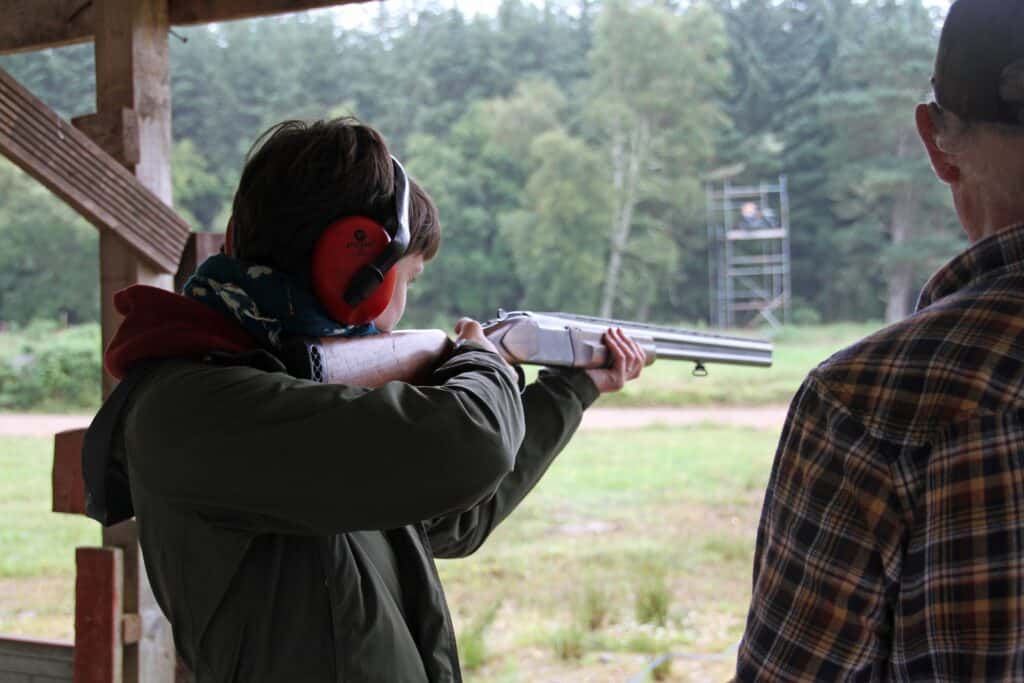 Burnsville Pistol & Rifle Range: Burnsville
Burnsville Pistol & Rifle Range operates as an indoor pistol and rifle range and also provides self-defense training. The facility features a 25-yard pistol range with 12 shooting lanes and a 46-yard rifle range with five shooting lanes. The facility does not rent guns and prohibits the use of BB/pellet guns and black powder.
The facility is open to the public and does not take lane reservations. It operates on a first-come-first-served basis, meaning that the earlier you visit it, the higher your chances of getting a shooting lane for practice.
PointBlank Gun Training, LLC: Brainerd
PointBlank Gun Training is a private indoor and outdoor gun training center. The facility offers shooting range services as well as a variety of training courses that target civilians and law enforcement personnel.
The facility has a wide range of features to support the various services that it offers and cater to the needs of different people. The features include an AR-15 range, close-quarters combat ranges, a 750-yard rifle range, a camping area, a climbing and rappelling mast, and a helicopter pad.
Bill's Gun Shop & Range: Circle Pines
Bill's Gun Shop & Range offers gun range services and also stocks a wide range of guns and other accessories in its shop. The facility also offers different types of firearm classes with a view to helping improve the skill levels of both beginners and experienced shooters.
You can bring your own gun or rent one from the facility. There is also a gunsmith to take care of your gun. The range opens all days of the week and has 16 shooting lanes in 5 locations, similar to some gun ranges in New York that can be accessed daily. Therefore, you can visit the range any day.
Osseo Gun Club & Pro Shop: Osseo
Osseo Gun Club & Pro Shop is a facility that offers all the products and services that you may need in a shooting range. These include shooting range services, firearms, and accessories sold at the club's pro shop, gun training, and gun service and repair. The range also hosts weekly shooting leagues.
The shooting range at the Osseo Gun Club is 25 yards long with 20 lanes and can accommodate rifles and pistols of all calibers.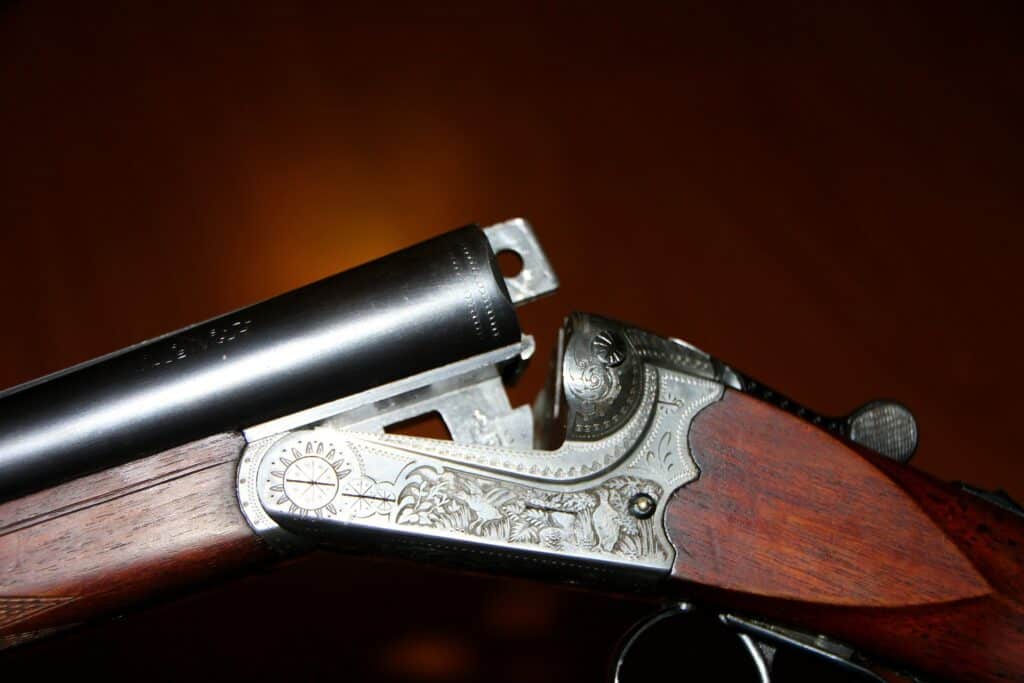 Target Sports Minnesota: Rogers
Target Sports Minnesota is an indoor shooting range that provides a clean and secure facility for shooters of all skill levels to enjoy shooting. The facility offers range services, training, and firearm rental services.
Whether you are a beginner when it comes to using firearms or a seasoned shooter, there are tailored training sessions to help you gain and advance your skills.
The facility is open at different times all days of the week except Mondays. You can opt to use the facility's services as a member or a walk-in customer. Registered members have access to some added perks and benefits.
The Modern Sportsman: Burnsville
The Modern Sportsman is a shooting range that provides gun rentals, guns and accessories for sale, and gun training. The facility also hosts a wide range of events including shooting competitions.
The Modern Sportsman's gun range is a modern indoor facility that features 25-yard shooting lanes, comparable to the gun ranges in New Mexico. Designed with safety in mind, the shooting range has lanes which are fitted with modern equipment to enhance every shooter's experience. The lanes can accommodate rifles, shotguns and handguns.
Metro Gun Club: Blaine
Metro Gun Club is a family gun range that has been in operation since 1967. The firing range of the facility features a combination of an outdoor shotgun range with clay targets and an indoor pistol range, a feature that can also be enjoyed in North Carolina gun ranges. The pistol range measures 50 ft. and has 14 lanes. It also has the capacity to accommodate different calibers of pistols.
The facility is open to the public all days of the week throughout the year and does not permit the use of steel and tracer ammunition. Some of the notable activities that the Metro Gun Club hosts include shooting leagues, bachelor parties, and tournaments.
Stock & Barrel Gun Club: Chanhassen
The Stock & Barrel Gun Club is a leading shooting range, pro shop, and training facility that serves gun enthusiasts in Chanhassen and other areas in Minnesota. Conveniently located south of Saint Paul and Minneapolis, the gun club has an indoor shooting range with 14 modern lanes that you can use with handguns and rifles of a maximum caliber of .50.
Stock & Barrel also has an all-inclusive training philosophy focused on enhancing gun education, safety, and training. By joining this facility, you get an opportunity to improve your skills and put them into practice in the shooting range.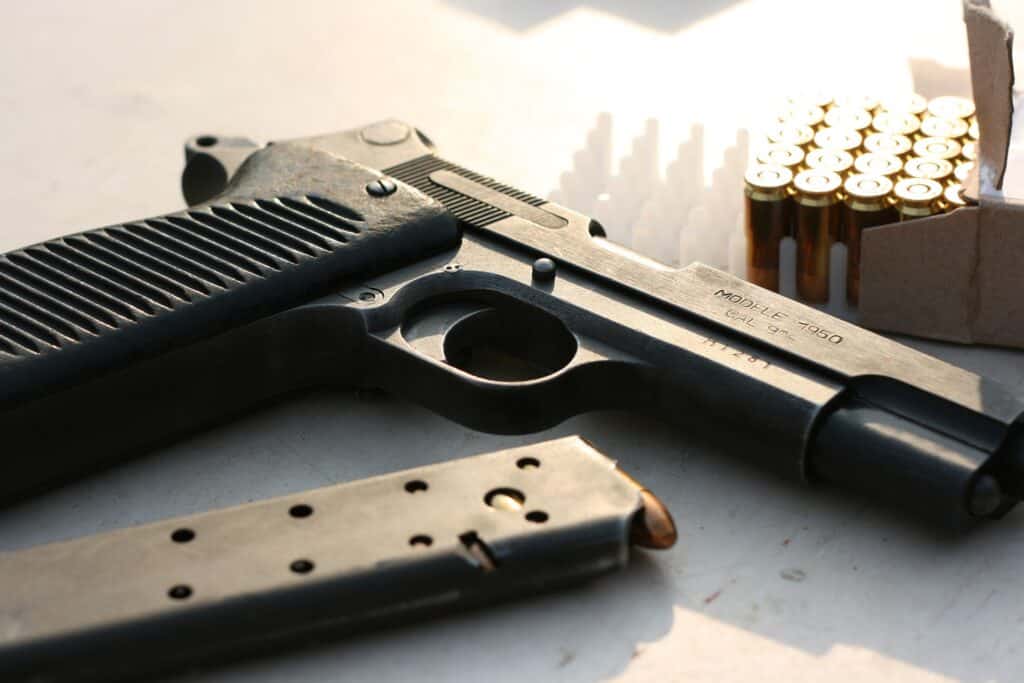 Firing Line: Sauk Rapids
Firing Line is an indoor shooting range that also provides a variety of services and products including firearm rentals, gun sales, and training. As regards training, the facility offers classes for different gun skill levels, similar to the services offered in the shooting ranges in New Jersey. These include the permit to carry sessions, pistol 101, and advanced firearm training.
Visitors are also guided in regard to gun purchase, choosing ammunition and selecting gun accessories. The facility also organizes pistol leagues and other shooting competitions to promote competitive shooting.
South St. Paul Rod & Gun Club: South St Paul
South St. Paul Rod & Gun Club is a leading gun range located close to two cities in Minnesota: Minneapolis and St. Paul. The range is nestled in a serene environment near the Mississippi River, just a few miles from St. Paul. It offers well-equipped facilities for gun practice including a shotgun range, 5-stand sporting clays, a skeet range, and sporting clays.
There is also a rifle range with eight shooting lanes, two of which are 200 yards long. The facility also features a 25-yard pistol range with 6 lanes. The pistol and rifle ranges are outdoor facilities, although rifle users fire from a building.
In addition to availing space for practice, the facility hosts shooting leagues, tournaments, and special member events, a feature similar to California shooting ranges.
Conclusion
A well-equipped shooting range provides the best opportunity for you to advance your shooting skills as well as gun safety knowledge. You can choose one from any of the best gun ranges in Minnesota, and some great ones are even located in cities such as Minneapolis.