As an Amazon Associate we earn from qualifying purchases.
Shooting is a great hobby to get into. It improves your ability to protect and discipline yourself. However, it can be hard to find a suitable location to practice your marksmanship. If you're in North Carolina, I've narrowed down the list of the best gun ranges for you to choose from.
The Best Gun Ranges in North Carolina
I've compiled a list of the best gun ranges you can go to if you're in the State of North Carolina. I've chosen them based on their facilities and their quality of service. So ready your range backpack and don't forget to bring your gun bluing kit with you.
These are the best gun ranges in North Carolina you can go to.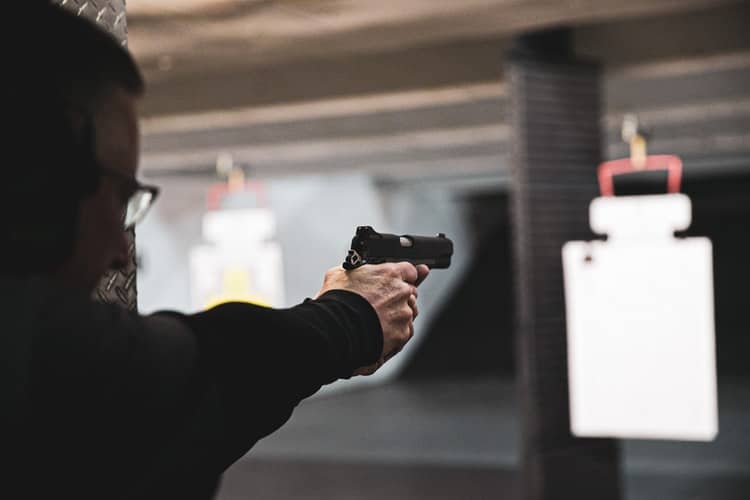 Triangle Shooting Academy – Raleigh
Triangle Shooting Academy came from a small gun shop known as North Raleigh Guns. It opened as a gun range in January 2010 with only 475 square feet of retail.
Now, it's one of the largest indoor ranges in the country in Phase I. Once Phase II is complete, Triangle Shooting Academy will get even larger. They have 33 lanes which are all at 25 yards long. Once Phase II is complete, they will add seven 100-yard indoor lanes.
Their target carriers are state of the art, 360 degrees turning high-speed targeting systems. They use the same target carriers used at the NRA range in Washington, DC. It also features special soundproofing with bulletproof glass and doors and a concrete ceiling for a great experience at the range.
The Range at Lake Norman – Charlotte
The Range at Lake Norman is a premier NSSF Five Star Shooting Range in Charlotte. It's a state of the art indoor firearms shooting range and training center located in Cornelius, NC. They have one of the cleanest gun range in North Carolina thanks to their modern air handling system and triple filter system.
They offer 15 indoor shooting lanes which are broken down into 2 bays. Bay 1 consists of six 25-yard rifle rated lanes while Bay 2 contains nine 25-yard pistols rated lanes.
Their facility features:
a TI Systems simulator
a modern classroom
a professional-looking member lounge
public wi-fi in the whole area
ProShots Shooting Range – Greensboro
ProShots is an indoor eight-lane shooting range that also has a training facility and a full-service retail store. If you want to take on a variety of classes, the ProShots Shooting Range might be for you. They also offer their popular class the North Carolina Concealed Carry Pass.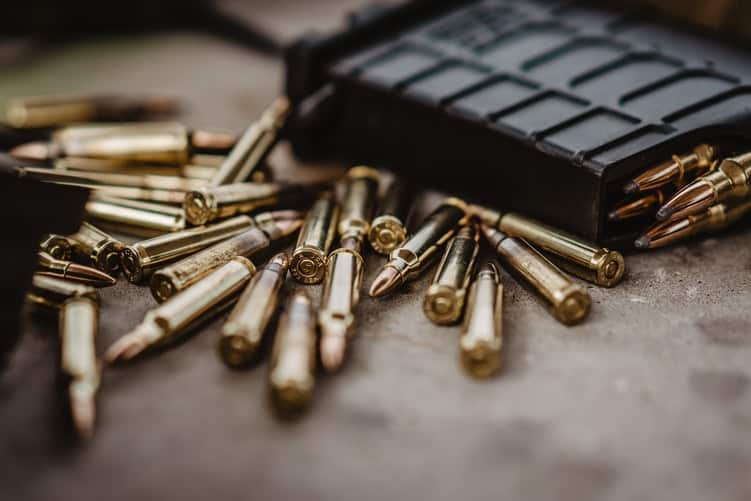 While they have a great membership program, you don't really need to get one to use their facility, similar to Rhode Island gun ranges where membership is also not required. If you don't have any firearms then you can pick from one of their wide selection of rental guns.
Frontline Defense Firearms Training Center & Range – Warrenton
Frontline Defense Firearms Training Center and Range is North Carolina's fastest-growing outdoor shooting range. They have a great quality of service in the east coast area.
They have three 1,000 yard rifle range, 25 yard – 100-yard rifle, 300-yard rim-fire range, and a 32 bay 25-yard pistol range. The 200 yard – 500-yard rifle range is open to the public while the 1,000-yard rifle range and all other ranges past 500 yards are for current range members only.
This is a great choice if you want a bit of privacy in the gun range.
Carolina Sporting Arms – Charlotte
Carolina Sporting Arms started when David Drummond and Scott Pope bought it in 1998. It features a 10,000 square foot building with a state of the art facility.
They also added a 5,000 square foot indoor shooting range that's connected to the rear of their retail store. They provide one of the best hands-on training and professional guidance.
Comparable to the shooting ranges in Washington, they have one of the best state of the art tech. They have one of the first in the United States to offer the cutting edge Video Animated Targeting System (V.A.T.S) that will provide you with a great gun range experience.
Sureshot Gunsports – Havelock
Sureshot Gunsports is a family oriented shooter education facility. They have weather covered shooting stations with ranges out to 500 yards for pistol and rifle. They have a Five Stand Sporting Clays field for wing shooting practice and even a rabbit clay target bouncing on the ground.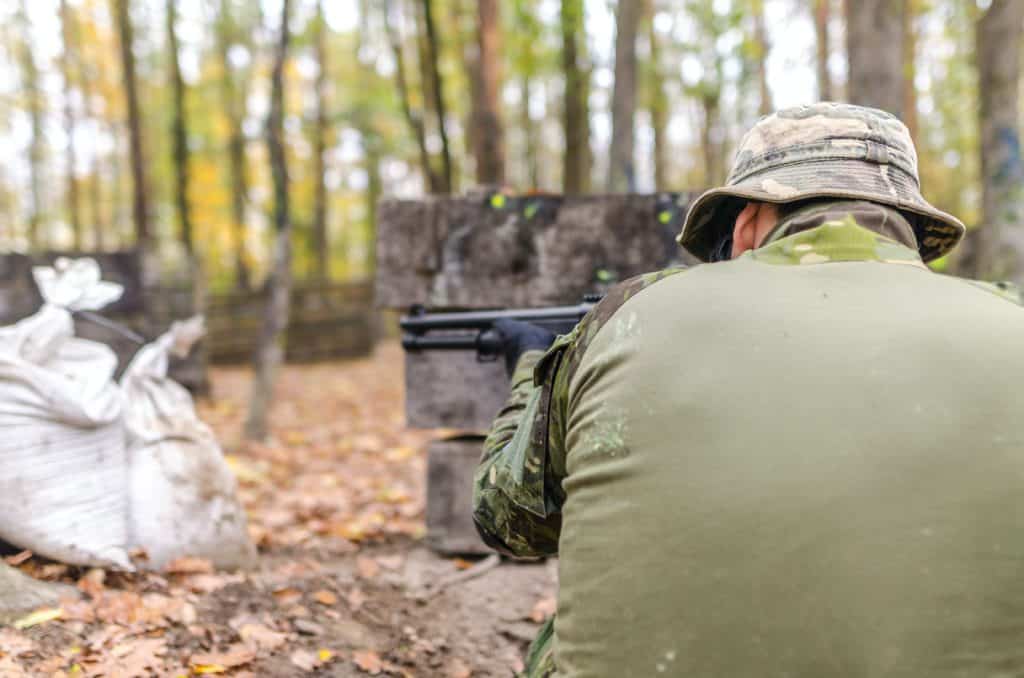 They also offer a full-service gun store. They can look at your unusual, vintage, and collectible guns. They are only available for appointments and you need to wear ear and eye protection. You can rent if you don't have any.
Spring Roads Gun Club – Hickory
Spring Roads Gun Club offers an indoor shooting range and pro-shop. Their gun range features 14 shooting lanes and electronic target placement ranging from 3 yards to 25 yards.
You can use:
most pistols
shotguns
some rifles
The gun range is approved and equipped for law enforcement qualifications. They also offer monthly firearm classes like NRA training courses and North Carolina Concealed Handgun training course, you can also avail the same features in some gun ranges in Raleigh.
Calibers Indoor Gun Range – Greensboro
Calibers Indoor Gun Range is in Greensboro, NC, and features 12 lanes, with a maximum shooting distance of 25 yards, comparable to South Carolina gun ranges. They have a very great lineup of customers as there are 9 law enforcement agencies and 12 security companies that train in their facility.
They have trained and professional NRA certified staff that offers North Carolina Concealed Carry Permit instruction. If you want to see some of my finest and learn from them, then you might consider going here.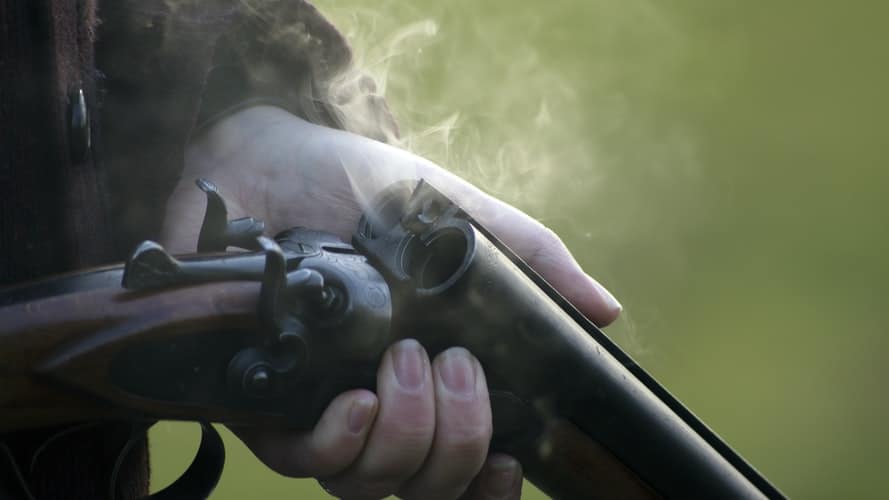 Distinguished Pistol Outdoor Shooting Range – Mebane
Distinguished Pistol Outdoor Shooting Range is a family-owned and operated business that caters primarily to new shooters. They teach basics like handling a firearm, firearm safety, loading a gun, and shooting. They also are the number one destination for women's shooters in North Carolina thanks to their DP Ladies Club.
Their range consists of an outdoor pistol range with 13 covered lanes. There are automatic edging targets at 25 yards and static targets at 30 and 50 yards. They also have several lanes with retractable targets until 50 feet.
They also have a rifle range consisting of three courts: the Bad Ass Steel Plate Run that has a "pick-3" selection from over 20 plates, the Pit Targets with automatic paper changers, and Popper Field with five automatic resetting plates per shooting lane.
Point Blank Range – Mooresville
Point Blank Range has two locations in the greater Charlotte, NC area. I'll focus on Mooresville. Their 25-yard range has 15 shooting lanes with modern wireless, programmable turning target system operated from a local keypad or by a Range Safety Officer.
The range consists of two bays for different use of the range at the same time. Each bay has concrete walls and panels for maximum safety. Similar to the gun ranges in South Dakota, they also have a custom-designed, climate-controlled ventilation system that keeps the gun range environment clean.
It meets the EPA, OSHA, and NIOSH air quality standards that speak volumes.
Conclusion
These are the best gun ranges you can find in North Carolina. Each of them has their own unique qualities that make them one of the best. They also have great facilities and some of the best services you can get. It's really down to your location and preference what gun range you should go to.