If you buy something through a link in our posts, we may get a small share of the sale.
Today, there is a growing interest in learning about handling firearms safely and the shooting sports. People are increasingly showing interest in gun sports and this has led to a growing number of gun ranges, especially in Raleigh, North Carolina.
The area is home to a number of modern gun ranges that provide patrons with a safe and comfortable environment where they can enjoy shooting sports for leisure or to improve their skills.
The Top Shooting Ranges in Raleigh
With the large number of gun ranges in Raleigh and surrounding areas, residents and travelers have access to a variety of ranges that they can use. Regardless of your beliefs, background or experience level, you will love building your shooting expertise and gaining confidence at the best gun ranges. Here are the top rated 10 gun shooting ranges in Raleigh.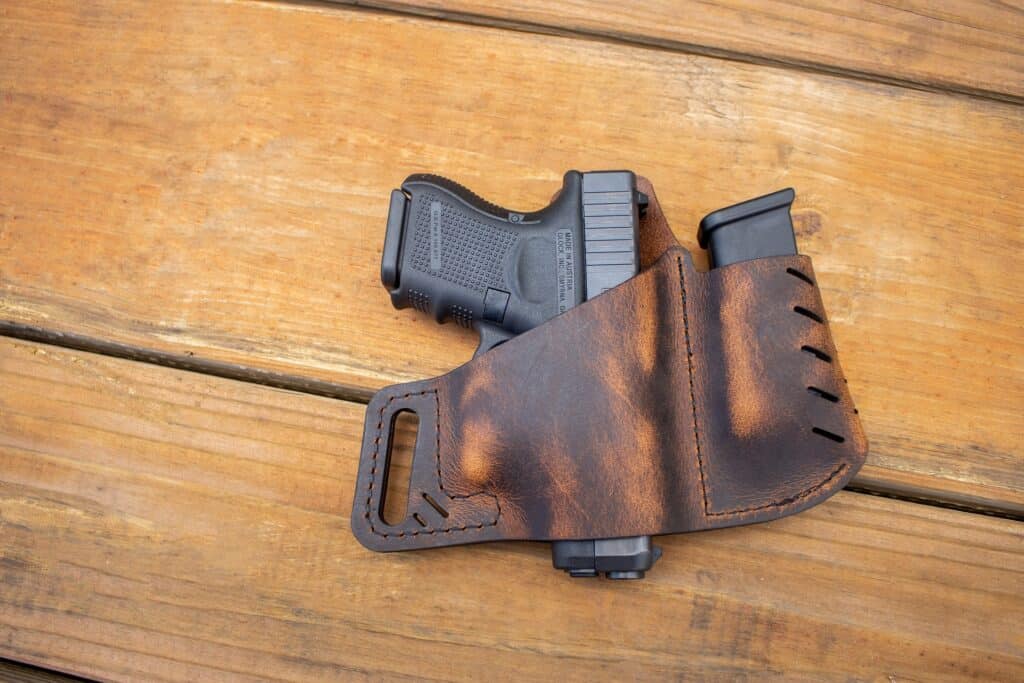 Triangle Shooting Academy
Triangle Shooting Academy is the premier facility for all things firearm in Raleigh, North Carolina. This is a perfect place to improve your shooting skills, whether you are a beginner or an expert shooter. To use the range facility, patrons are required to get an Annual Range Card or obtain a membership card.
The range cards usually cost just $15 and can be used for one year from the purchase date. The expiration of membership cards depends on the type of membership that you purchase.
Triangle Shooting Academy has firearms for rental purposes where patrons can exchange as many times as they wish to as long as the firearms are within the same caliber. The rates for shooting at the gun range are $20 per single shooter for one hour and $35 per hour for two shooters.
A single paper target costs $1.5 while eye protection is just $1.99. The facility also has an on-site café that serves casual cuisine and gun enthusiasts can enjoy a hot and tasty meal after shooting for hours.
PDHSC /GOSHOOT.com
The Personal Defense & Handgun Safety Center, Inc. or Goshoot.com is one of the best shooting ranges in North Carolina. The facility is located conveniently on the South-Eastern Side of Raleigh on Tyron Road. The privately-owned shooting range charges $15 for using the rifle and pistol range. This is slightly more costly compared to the average shooting facilities.
The Personal Defense & Handgun Safety Center has fully automated firing points on two different indoor ranges and fully equipped classrooms. They have the latest technology in ventilation, sound abatement, bullet traps, target controls, and lead disposal systems. Their firing spots are spacious enough to accommodate shooters using wheelchairs or both a shooter and a coach in any shooting position.
OnPoint Raleigh
OnPoint Raleigh is one of the premier gun ranges in Raleigh. Patrons using this range can make reservations for 15-yard or 25-yard shooting lanes for singles or opt for the group bay that has 4 lanes and can comfortably accommodate 8 people.
OnPoint Raleigh has developed a great rental program so that patrons do not have to buy firearms for them to enjoy their ranges. They have a wide selection of special reserve firearms that are designed to appeal to owners who wish to try new firearms before buying. OnPoint Raleigh opens from Monday to Saturday from 10 am to 8 pm and Sunday from 11 am to 8 pm.
Smokin' Barrel Guns and Ammo, Inc.
Smokin' Barrel Guns and Ammo, Inc. is one of the top shooting ranges in Raleigh, NC for residents who want to enjoy the best gun shooting experience and purchase firearms at great prices. The facility has a large inventory of used and new guns and various shooting accessories, giving people plenty of choices to pick from.
Whether you are looking for shotguns, semi-automatics, rifles, or a particular ammunition, you will definitely find them at the Smokin' Barrel Guns and Ammo.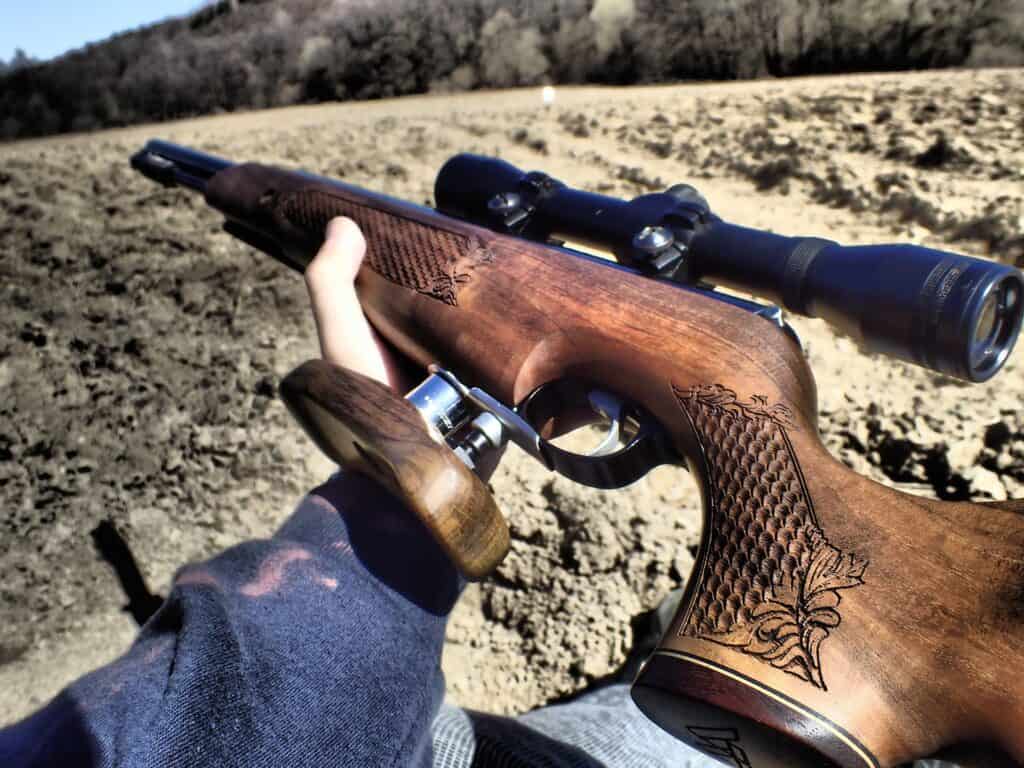 This facility has friendly and committed staff who understand everything about firearms and you can expect top-notch customer service and a personable experience. They will help you find the perfect gun that suits your budget and needs. Smokin' Barrel Guns and Ammo operates Monday to Friday from 9.30am to 6.00pm, and Saturday from 9.00am to 1pm. It is closed on Sunday.
Carolina Gunrunners
Carolina Gunrunners is the perfect place for those who want to enjoy shooting sports, lease and purchase firearms. The facility is located in Raleigh, North Carolina and is the go-to place to satisfy all your firearms needs. Quality products, modern amenities, friendly customer service, and shooting expertise are all packaged in the best family friendly setting with affordable pricing, a perk that can be enjoyed in some shooting ranges in Charlotte as well.
The facility operates from Monday to Friday 10am to 7pm and Saturdays from 10am to 5pm. Their indoor range is open to the public and is designed to accommodate shooting for both recreational and training purposes.
Carolina Gunrunners provides training to gun enthusiasts of all skills levels and this is offered by their certified and experienced instructors. Whether you are looking to buy, test new firearms, or learn, the Carolina Gunrunners is the ideal shooting facility in the locality.
Durham County Wildlife Club Gun Range
Durham County Wildlife Club Pistol Range is one of the best gun ranges in Raleigh, NC. The Pistol range has covered and concrete firing lines with fixed target positions at 7.5, 12, 25, 50, and 100 yards. The club also has shotgun ranges that have 7 fields. Field one and two are used for trap, 3 to 6 are used for skeet, and field 7 is used for 5-stand sporting clays, similar to shooting ranges in Wisconsin.
The gun range has shooting instructors on site who offer lessons to both members and non-members. Durham County Wildlife Club Gun Range hosts a variety of shooting competitions and events all year round and these activities are open to the public. If you are looking for the best outdoor range, you should check out Durham County Wildlife Club Gun Range.
Wake County Firearms Education and Training Center
Wake County Firearms Education and Training Center was established by Wake County to provide its citizens with a safe and comfortable environment for target shooting. This gun shooting facility allows law enforcement personnel to enhance their shooting skills. With the increasing popularity of hunting and marksmanship sports, people have an enjoyable and safe space where they can practice.
Wake County Firearms Education and Training Center is open to the public from Monday to Friday from 5am to 9pm and Saturdays and Sunday from 9am to 7pm. The range is free to use by all and shooters must watch a range safety and etiquette video before getting a pass to utilize this facility.
This gun range does not have a retail operation and visitors need to carry their own firearms, ammunitions, targets, and ear or eye operations.
Kidd's Place Outdoor Pistol Range
Kidd's Place Outdoor Pistol Range is the area's finest gun shooting facility. The Kidd's place is located conveniently off the NC Highway 42 in Holly Springs and it boasts of a pistol range and different sporting clay fields. The facility offers a great opportunity for the whole family to enjoy shooting sports regardless of whether you are master marksmen or recreational gun shooters.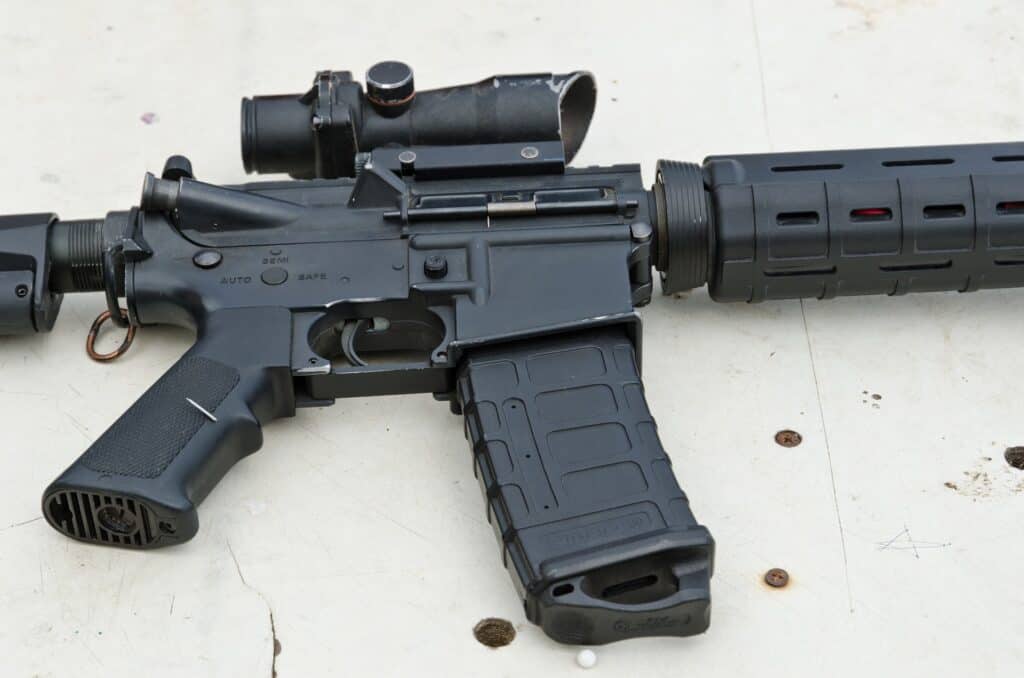 The pistol range has 10 spacious lanes under a covered shoot house with motorized target carriers, 5 paper targets, 5 steel targets and it is handicap-accessible. Members pay $20 per person per hour and $25 for non-members, just like the gun ranges in Wyoming where the facility is open to non-members as well.
The facility is open to both true beginners and shooters with years of experience in the field. They provide training classes facilitated by NRA-certified professionals to help you improve your shooting expertise. Kidd's Place Outdoor Pistol Range is open 7 days a week and even during most holidays.
Deep River Sporting Clays and Shooting School
Deep River Sporting Clays and Shooting School is situated on 65 acres of beautiful woodlands and has been serving Central North Carolina for over 30 years. Similar to gun ranges in West Virginia, this family-friendly gun range offers a fun and respite space for shooters of all ages
The Sporting Clays Course has 13 distinct shooting fields that are reset every month for fun and variety. Wobble Deck is a 25-target field that is built on an international wobble trap and has optional rabbits, flurry, and crossing targets.
Shooting Pavilion is an outdoor range with 8 shooting lanes and shooting is allowed up to 40 yards. The shooting Pavilion is only accessible to Deep River Members or their guests, and the Wobble Deck and Sporting Course are open to the public.
Deep River Sporting Clays and Shooting School has instructors who are CSM and NSCA-certified who offer both joint and private lessons including NC Concealed Carry Handgun. The gun shooting facility operates Monday to Saturday from 10am to 5pm and Sunday from noon to 5pm.
Eagle 1
Eagle 1 is a privately owned family business located in Raleigh, North Carolina. The facility specializes in firearms, firearms training, and gun shooting range. This indoor shooting range has 7 firing lanes that target to a length of up to 30 yards. In addition, they also have an outdoor shooting range that is only opened during the weekends and targets to 150 yards.
Eagle 1 gun range also offers a variety of training classes to cater to all skills levels, from beginners to pro shooters, including Concealed Carry Courses. They have a pro shop that stocks all types of firearms, ammunition, and related shooting accessories that you will need for the best shooting experience ever. 
Conclusion
If you are looking for the best shooting range in Raleigh, NC, there are lots of options to choose from. These facilities are fully equipped and have firearm rental services that enable you to try out different guns before purchase or just for fun.
Be sure to check the rules and regulations of every gun range that you intend to visit so that you can know what is expected of you. With this guide, you will know where to start when looking for a top-notch gun range in Raleigh, North Carolina.