As an Amazon Associate we earn from qualifying purchases.
Shooting experience comes with constant practice. Over and above being able to shoot skillfully, you need to be proficient with gun etiquette in order to enhance your own safety and that of others. There are several gun ranges in Michigan which you can visit to advance your gun use skills.
The Top Gun Ranges in Michigan
The following is a compilation of top 10 gun ranges in Michigan. The ranges are located in different areas, have diverse features, and are therefore appropriate for different users' needs.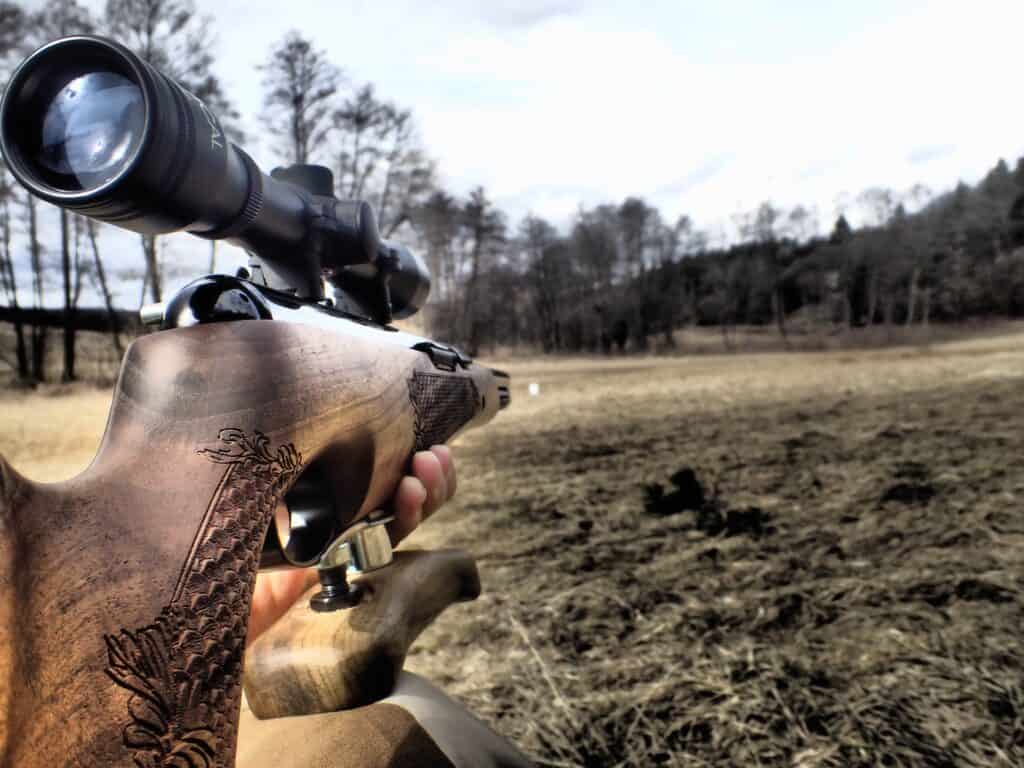 Peacemakers Gun Range and Sales: Howell
Peacemakers Gun Range and Sales is a gun range that offers indoor range training and also provides firearms and suppressors for sale. The indoor gun range was designed with extensive safety considerations in mind.
Its walls are made of solid concrete that is 10" thick. Bullets are fired at a rubber berm trap that catches the projectiles, thus ensuring minimal fragmentation.
The range offers training for:
various skill levels including CPL classes
introduction to handguns
advanced firearm training
It also organizes shooting leagues to promote shooting sports. The range is only closed on Sundays, so you have a whole six days to train.
Top Gun Shooting Sports Inc: Taylor
The Top Gun Shooting Sports Inc. gun range started operating in 2003. It is a center for all things to do with firearms and training in that it offers range services, gun retail and rentals, and training on gun use and gun safety.
The facility is committed to promoting safe and educated gun ownership. Whether you are an experienced shooter or a beginner, there are tailored classes to help you gain new skills. The shooting range has 30 lanes, which can comfortably accommodate you and other shooting enthusiasts.
Centershot Gun Range: Dorr
The mission of the Centershot Gun Range is to train members of the local community and law enforcement personnel with a view to equipping them with skills in the use of firearms. The facility provides a friendly and comfortable environment to ensure that this objective is achieved.
The Centershot Gun Range features a gun range, a training facility, and a gun retail and accessories store. The gun range is a clean and air-filtered indoor facility with a programmable and synchronized target positioning system, which you can use with guns up to .50 BMG.
The range is open to the public and provides services such as group shooting and hosting shooting events, similar to the services offered in Arkansas shooting ranges.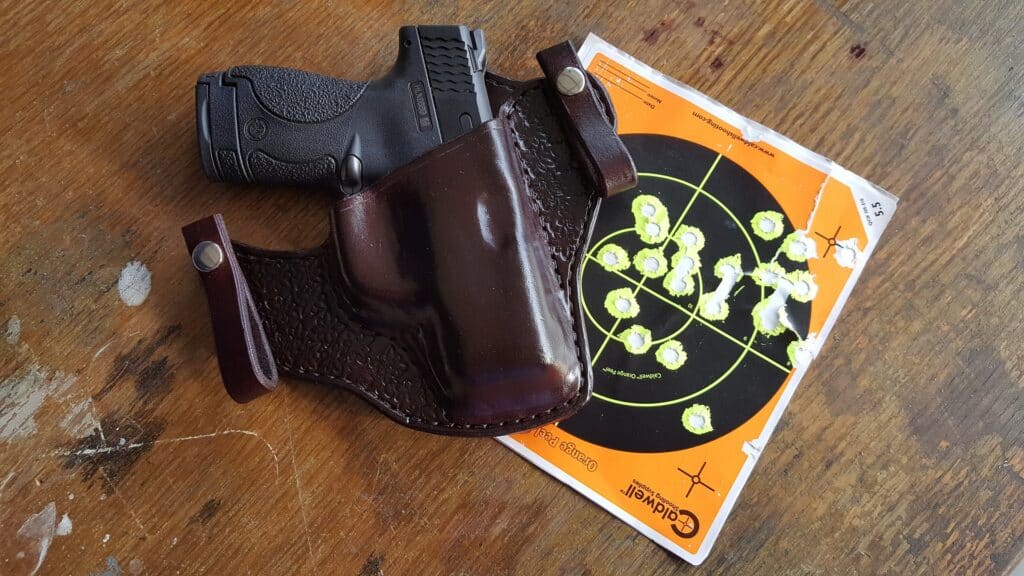 Island Lake Shooting Range: Brighton
The Island Lake Shooting Range sits on more than 100 acres of land in Brighton and is home to a wide variety of target shooting activities. In addition to having a well-equipped shooting range and a well-stocked gun store, the facility also hosts a variety of shooting competitions and events.
The range has:
a rifle and pistol shooting area
sporting clays
a trap and skeet shooting area
a 5-stand
You can find the same gun range features in popular shooting ranges in Arizona. The rifle and pistol shooting range have 40 shooting positions with distances of between 5 and 100 yards.
You can use all types of guns at the Island Lake Shooting Range with the exception of .50 BMG, .416 Barrett, Armor Piercing Rounds, and Trace Rounds.
Uncoiled Firearms and Range: Livonia
The Uncoiled Firearms and Range is a full-service range and gun shop. The facility features a 25-yard shooting range with 8 lanes and modern ventilation, a training center, and an online gun and accessories store. You can enjoy most of these features as well in some shooting ranges in Alaska.
There is also a wide selection of guns that you can rent including the most recent models from FN, Glock and Sig. Because of the COVID-19 pandemic, the facility has a range time limit of 30 minutes per session. Working hours are 9 am to 8 pm from Monday to Saturday and 9 am to 6 pm on Sundays.
Ortonville Shooting Range: Ortonville
The Ortonville Shooting Range is a facility operated by the Department of Natural Resources (DNR). It offers shooting range services and gun education as well as programs that target hunters and youth groups. The facility has highly trained staff and high-quality amenities like ranges and modern restrooms.
Comparable to the gun ranges in Alabama, the range has different sections including a pistol range and rifle range with 4 to 6 stations and targets placed at 10 to 200 yards. There is also a hand trap range with 4 stations and a 3D archery range.
Pontiac Lake Shooting Range: Waterford Township
The Pontiac Lake Shooting Range is also operated by the DNR. The range focuses on offering shooting training services and gun education. It also targets young people and hunters with educational programs that promote conservation.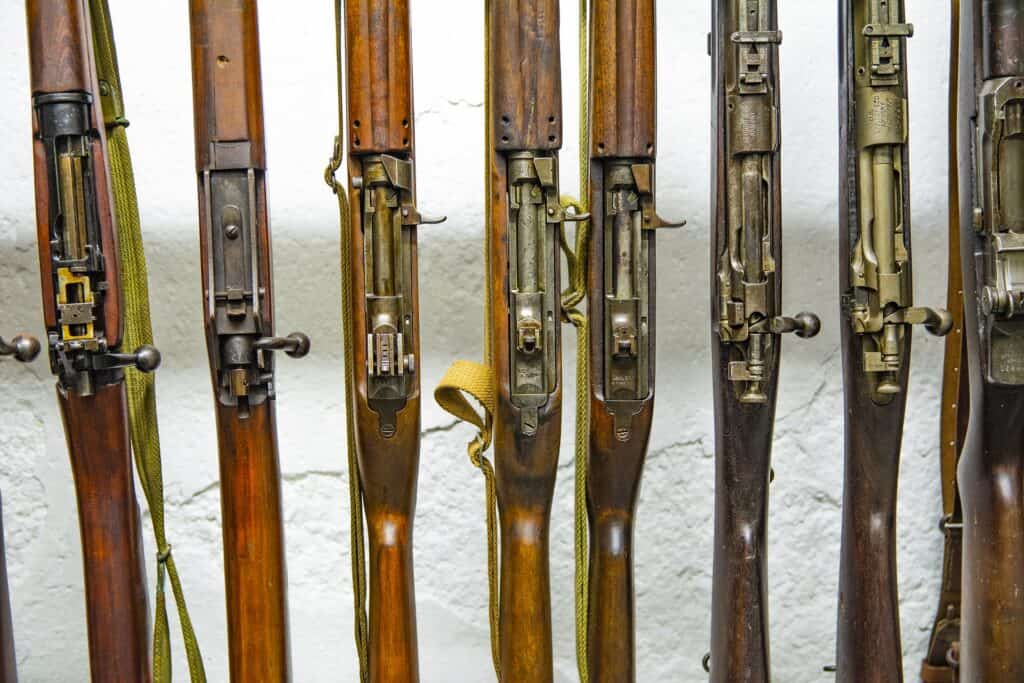 The Pontiac Lake Shooting Range features a rifle and pistol range, a hand trap range, a knife range, and an archery range. The rifle and pistol range has between 5 and 15 shooting stations with firing distances of between 10 and 100 yards.
Similar to gun ranges in Delaware, they have a hand trap range that has 10 stations, while the archery range and the knife range have 4 and 2 stations each respectively.
Demmer Shooting Sports and Education: Lansing
The Demmer Center is a gun range with a variety of indoor and outdoor ranges that are used for sports shooting training. The facility has outdoor and archery ranges that include a 3D walking course and indoor gun ranges. In the gun ranges, visitors are allowed to fire at air pellets using firearms of caliber up to .22 for both rifles and pistols.
There are introductory and advanced courses for both firearms and archery. The center also offers training programs that are designed specifically for children and women.
Accurate Range Firearms & Range: Clarkston
Accurate Range Firearms & Range is a gun range that was founded in 2008. It is an indoor range with lanes for handguns and pistols. The facility also uses live fire simulation technology to enhance users' experience.
In addition to the indoor shooting range, Accurate Range Firearms & Range also provides gun rentals, with visitors allowed to try as many guns as they want using their own ammunition. The facility also offers a variety of training courses. It also organizes shooting leagues and hosts private parties.
Detroit Sportmen's Congress (DSC): Shelby Charter Township
Detroit Sportsmen's Congress is a gun range that was established in 1936 with the objective of promoting better fishing and hunting within the state of Michigan. Today, the organization offers a variety of range services and facilities including pistol, shotgun, rifle, and black powder ranges, 5-stand, sporting clays, and archery.
DSC also provides a variety of classes to educate the community on gun use and safety. The educational courses are available to both members and visitors who are interested in improving their knowledge about guns. Trainers at the facility are certified, instructors.
Conclusion
Shooting training can be a lot of fun if you find a gun range that is well-equipped and located near you. Michigan is home to a variety of shooting range locations, which can be found in cities such as Detroit. With information about the best gun ranges in Michigan, you now know where to go for shooting practice.