As an Amazon Associate we earn from qualifying purchases.
Whatever your reason for owning a gun is, it is important to visit a shooting range to explore the fun that comes with it. The ranges are a favorite to most people, from casual shooters and novice shooters to pro shooters. Shooting ranges provide great shooting practice and firearm training for shooters of all levels.
Becoming a member of a shooting community in Detroit will take your shooting experience to a whole new level.
The Best Shooting Ranges in Detroit
Detroit is home to many shooting ranges where you can go and improve your shooting skills. Visit any of these ranges for an unapparelled shooting experience.
Uncoiled Firearms and Gun Range
Double Action Indoor Shooting Center & Gun Shop
Detroit Gun Club
Detroit Sportsmen's congress
Firing Line Inc
Wayne County Sportsman's Club
Ultimate Protection Academy
Trex Arms
Top Gun Shooting Sports
Michigan Shooting Centers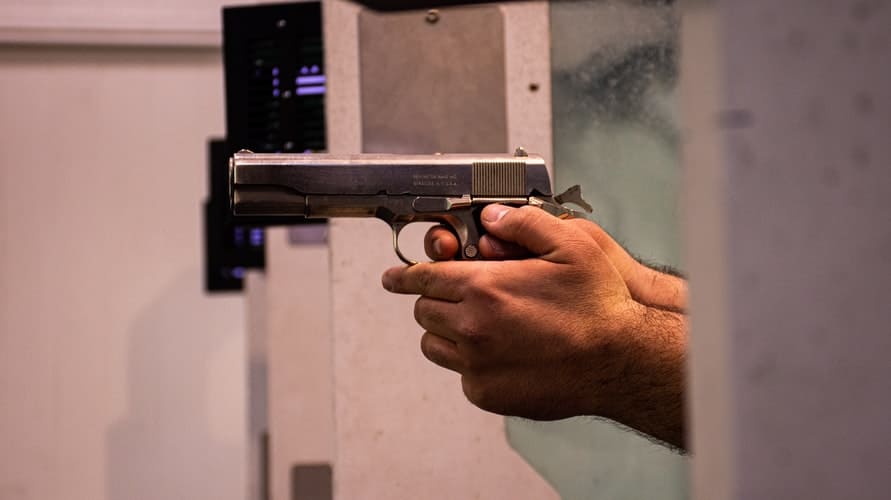 Uncoiled Firearms and Gun Range
Uncoiled firearms and Gun range is a premier shooting facility that was started to meet the needs of all types of shooters. The range is 8 lanes and 25 yards in length. It caters to law enforcement and the public.
There is an electric target retrieval and a gun cleaning room that you can visit after shooting. You can find ammo, magazines, cases, mini and full-size safes, etc. at the range.
You must be two or more people to enjoy the rental program for the select rifle and pistol models. Kids shoot for free while in the accompaniment of the parents.
Do you need a plan for your birthday? The range offers 30 minutes free of range time on your birthday.
Double Action Indoor Shooting Center & Gun Shop
Double action is family-owned and operated and offers some of the best ranges that are well ventilated for comfortable shooting. The rifle range at the facility is 50 yards, and the pistol range is 25 yards long.
It has a wide selection of guns for both rental and purchase. All gun accessories, such as any type of ammo and gun safety equipment, are also available. Note that to rent a firearm, you must be more than two people.
Similar to some shooting ranges in West Virginia, there is now a live wire simulated gun range at the property that will truly redefine your shooting experience.
Firing Line Inc.
Firing Line is a leading gun range in Michigan. Established in 2002, it has been of excellent service to its customers who have nothing but good things to say about the facility.
This indoor shooting range has 16 25-yard pistol ranges, and 3 50-yard rifle ranges. The ranges are impeccably clean and are fitted with a filtration system that gets rid of the gun powder to ensure that the air in the range is clean and safe air.
The facility also has an awesome rental program, with over 75 firearms up for rent. You must be over 21yrs of age to rent a gun and purchase ammo.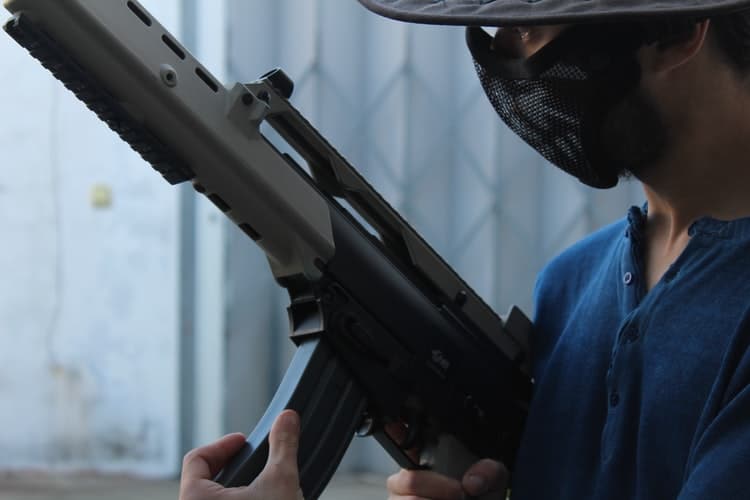 Wayne County Sportsman's Club
Wayne County Sportsman's Club has been in operation since 1945. It has made a name for itself as a shooting sports destination to both the public and its members.
The regular shooting activities include trap, skeet, and indoor pistol shooting. The indoor shooting range, however, has been set aside for members only. There are two trap fields and 3 skeet fields on the property.
The club members can shoot pistols up to 50 feet at the indoor range. The members' guests can also join on the fun at only $7 per hour.
Ultimate Protection Academy
Ultimate Protection Academy was founded in 1995, and only lead-free ammunition is allowed at the facility for the wellbeing of everyone at the range. The indoor range is well lit and safe and has ample parking space on site.
The range draws its instructors from the military and law enforcement to ensure that the customers only get the best services. It provides a 40-foot indoor, 75-yard outdoor shooting facility that is staffed with knowledgeable firearm instructors.
Other ranges on site are the laser and dry fire range and confined area strategic training range. There are also firearms rentals from a selection of shotguns, handguns, and rifles for the members and students of various training courses.
Trex Arms
Trex Arms is a family-owned business in the area of Belleville. It is a modern range that seeks to provide only the best services to its customers. The 50-yard indoor range is clean and provides a comfortable environment for both individual shooters and groups.
The facility has an excellent lighting system, with every lane lit for perfect target visibility by the shooter. The range is climate-controlled for maximum comfort of the shooter. The state-of-the-art air filtration system clears any fumes or contaminants, making available only safe air to breathe.
If you are moving from another location and would like to transfer your firearm to Trex Arms, it will cost you a flat rate of $25 per firearm.  Classes are offered at the facility for all your gun handling and gun safety education needs.
Top Gun Shooting Sports
Top Gun Shooting Sports is a family and friends owned and operated facility. Established 14 years ago, its high level of customer service is unmatched. If you want a place where the entire family's safety is assured, this is the place to be, some ranges in Wyoming have similar precautions instilled in their services.
Buying a gun at the facility gives you some free-range time. There is also a full range of gun rentals, including machine guns. I bet this is the only facility that offers machine guns for rentals. The shooting range is open to both the members and the public.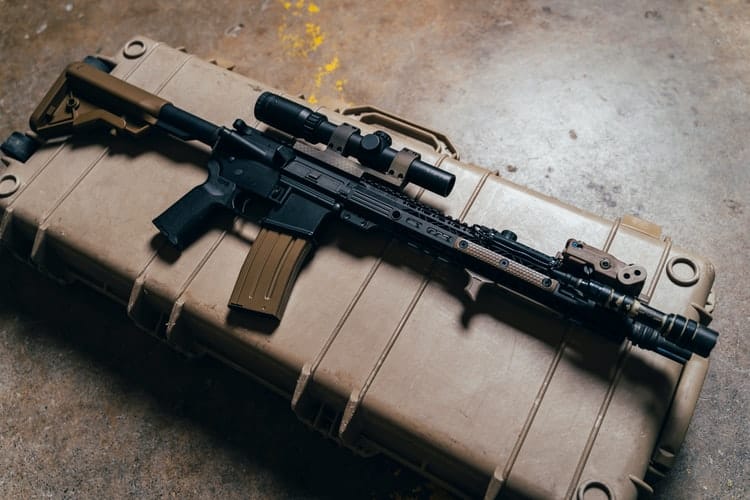 There are 30 lanes at the shooting range for both the pistol and the rifle range. Becoming a member of Top Gun Shooting Sports gives one unlimited range time every day.
Michigan Shooting Centers
Michigan Shooting Centers is family-owned and operated. It manages two premier shooting ranges, Island Lake Shooting Range (Brighton) and Bald Mountain Shooting Range (Lake Orion). The management team has 50 years of experience.
Both locations offer state-of-the-art rifle, shotgun, and pistol shooting ranges. If you need to acquire a new firearm, a place to shoot, gun fitting, gun shooting instruction, or a corporate outing, Mission Shooting Centers have everything you need, some gun ranges in Washington also boasts a wide array of services.
The shooting activities offered are trap, skeet, sporting clays, and 5-Stand. Golf cart rental is available for the sporting clays shooters. Only shotguns are available for rent.
Detroit Gun Club
Detroit Gun Club is a fine skeet and shooting clay facility that has been in existence since 1953. The club features 8 skeet fields and trap fields, 14 sporting clay stations, and two 8-machine 5-stands, just like the gun ranges in Wisconsin. The facility is a member and guests only club.
The clubhouse has a bar and a restaurant where you can unwind after a shooting session.
Detroit Sportsmen's Congress
Detroit Sportsmen's Congress was founded in 1936 to promote better shooting and hunting in the Detroit area of Michigan. The range facility offers junior programs in rifle, pistol, shotgun, and archery.
You will enjoy some shooting sports in the facility such as Skeet and Trap, Sporting Clays, and 5-stand. On site is an office and a clubhouse that has a members-only bar and kitchen.
Conclusion
These are the gun ranges that stand out in Detroit. They have the best facilities and services that will redefine your shooting prowess. If you just moved into Detroit or you are just passing by, visit any of these ranges; you will love it.