As an Amazon Associate we earn from qualifying purchases.
Shooting might simply be a leisurely activity for some, but for others, it might also be a skill they wish to hone for self-defense or home security situations. If you're in the New Jersey area and you want to try out or practice your aim, then keep on reading this article.
The Top Shooting Ranges in New Jersey
Below, I've gathered 10 of the top shooting ranges in New Jersey, and I feel like this information is worth sharing for those who want to grow in their craft. My top picks are based off of the facilities and services they offer, and how they stand out from the rest.
What are you waiting for? Ready your ammunition and reloading presses ​and let's get to shooting.
Just a tip, whenever visiting any of these spots, make sure you have a good range backpack on hand to carry the essentials.
​Check out my list below (in no particular order) and choose your pick!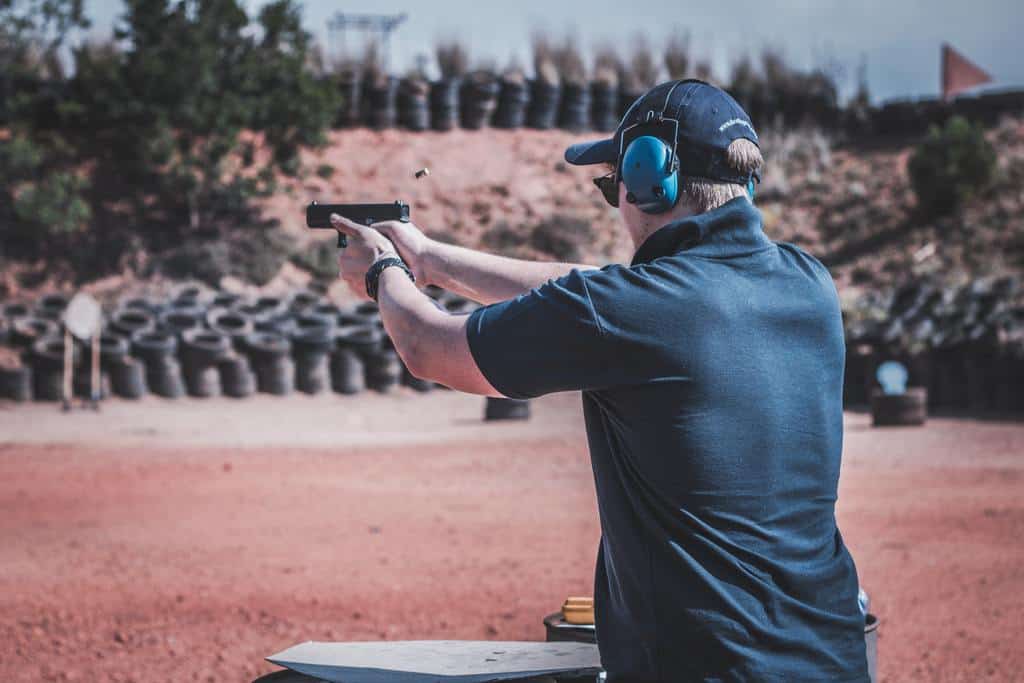 Gun For Hire – Woodland Park
If you're looking for the most luxurious facility you can take your whole family to, then this range is the one for you. Located in the heart of Woodland Park, Gun for Hire is 15 minutes away from Northern New Jersey and 12 miles away from New York City. On top of this, it's the only 6-star family gun range in the world!
With over 20 years of experience in the gun training business, this facility offers over 120 gun rentals and over 30 classes to choose from. Comparable to the gun ranges in Maryland.
They also have two indoor ranges:
a 13-port 25 yard
a 6-port 50 yard
This is perfect ​for your handguns, shotguns, and rifles to for an afternoon of shooting.
WESHOOT – Lakewood
Conveniently serving you 7 days a week is WESHOOT, nestled in the small town of Lakewood, New Jersey. The facility includes 12 25-yard lanes, open to the use of handguns, rifles, and shotguns.
Additionally, they have over 100 firearms that you can rent. This makes this range perfect for those just starting out or wanting to try out different guns.
They also offer the largest and most complete curriculum gun training classes for both children and adults, while also selling both brand-new and pre-owned weapons and ammo to their interested clients.
This shooting ground is open to both skilled and amateur gun holders, and you can either take a class suited to your skill level or adjust your targets to suit you best.
Tactical Training Center LLC – Flemington
Featuring a 12-port 40 yard range that is 60% longer than most standard ranges, Tactical Training Center LLC is located in the center of Flemington, New Jersey. Tactical Training Center, LLC is an indoor facility and is one of the only few shooting centers that can accommodate a 50 caliber BMG.
Aside from providing efficient gun training classes and a full-on firearms store, they also offer VIP memberships that benefit from great deals and discounts not available to regular clients, unlike some gun ranges in Minnesota where membership is not required and VIP privileges aren't available.
Bullet Hole New Jersey – Belleville
Located in Belleville, this indoor shooting range contains 10 ports that are each 23 yards long. Additionally, each lane in Bullet Hole New Jersey each has electronic target movers, allowing you to improve your skills more than a stationary target would provide.
While this range does not provide firearms for you to rent, you can bring any of the following weapons from your firearms safe into the range:
handguns
high-powered pistols
high-powered rifles
shotguns
This is one of the few ranges in New Jersey that can accommodate high-powered rifles and pistols.
Bob's Little Sports Shop – Glassboro
Favoring longer range time users and intermediate to advanced gun enthusiasts is Bob's Little Sports Shop found in Glassboro, New Jersey.
This facility includes an indoor handgun and pistol range with a total of 9 lanes, and requires that you either bring your own gun via gun case or that you have acquired a New Jersey Firearms ID (NJ FID) before being permitted to rent.
Beginners are welcome, though it is recommended that you take a one-on-one pistol session or an introduction to firearms class with one of their NRA Certified instructors. This shooting center is open 6 days a week and also offers archery, similar to the gun ranges in Michigan which also offers archery training services.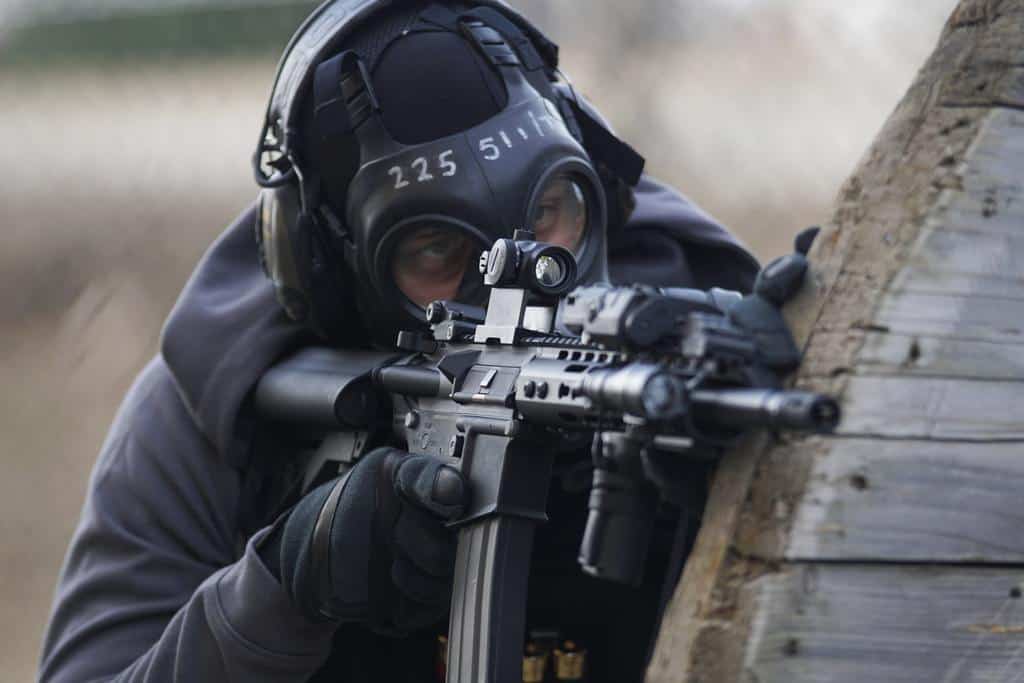 Central Jersey Rifle and Pistol Club – Jackson
Among the premier shooting clubs in the country is Central Jersey Rifle and Pistol Club that can be found in Jackson, New Jersey. It caters to their members of all skill levels, from lessons for the novice gun holder to challenges for the most seasoned veterans and their families.
The facility features an indoor and outdoor range that is 25 and 100 yards long respectively, and is accommodating to handguns, shotguns, and high-powered rifles. The club hosts monthly events and challenges that allow members to learn the different disciplines, including archery.
Mallard Trap Club – Middlesex
Mallard Trap Club is an outdoor trap range facility exclusive to shotguns. It is an ATA registered and NRA affiliated shooting center open for public use, but limits its range and facilities to only those with their own firearm and ammunition.
The club, however, boasts of its quality automated trap houses, and automatic callers, as well as their lighted fields that will serve you well in the evening, similar to the top shooting ranges in Iowa.
Shoreshot Pistol Range – Lakewood
Boasting of its state of the art facility and premium service is Shoreshot Pistol Range located in Lakewood, New Jersey. With its 12-port 5 to 25 yard shooting range for handguns and rifles, the self-proclaimed finest indoor shooting center of Central Jersey provides their clients top of the line assistance from their NRA certified staff and range masters.
They also offer a large variety of both rifle and pistol for sale and for rent, while offering tactical and advanced firearm classes for beginners to expert level gun enthusiasts.
Long Shot Pistol and Rifle – Secaucus
Using advancements in technology to their advantage, this pistol and rifle shooting center does not only offer regular range time, but also provides simulation training for tactical shooting. Long Shot Pistol and Rifle Range, located in Secaucus New Jersey, is an indoor shooting ground for both conventional and modern enthusiasts.
You can either go for their 25 or 50 yard range using your standard handguns, rifles, and shotguns, or try out their cutting-edge laser guns, and simulation rooms for a more realistic feel. This facility only requires a valid ID and a partner, and you're good to go. They are open 7 days a week for customers all over the globe.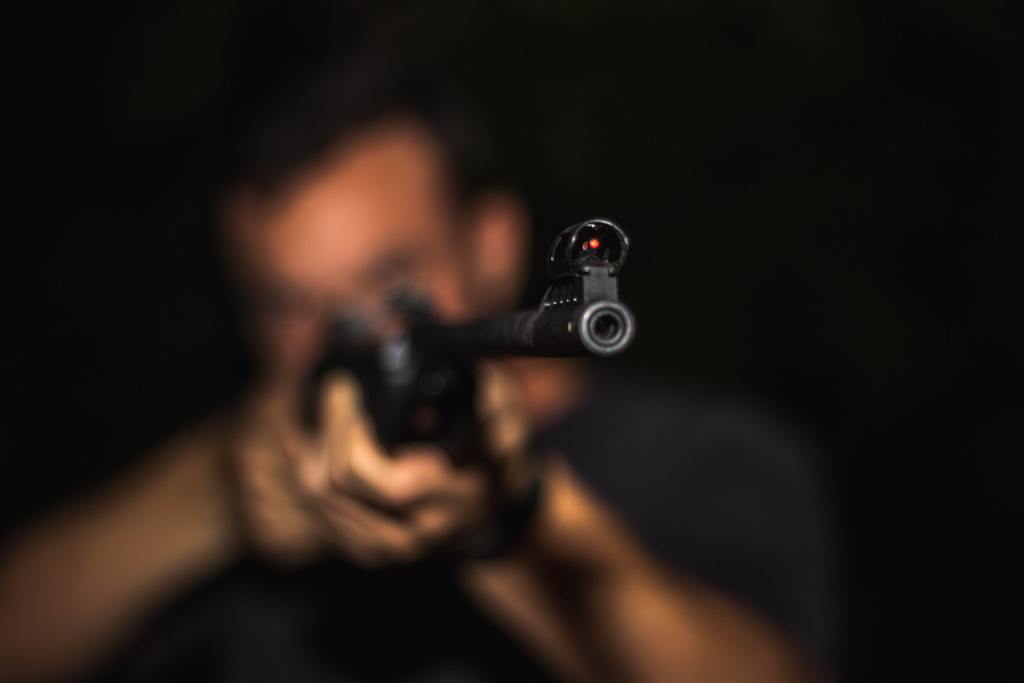 South Jersey Shooting Club – Winslow
If you're looking for the largest, and one of the most exclusive gun clubs found in New Jersey, then this one located in the heart of Winslow is the one for you. Featuring 5 outdoor shooting ranges, with varied lengths of 10, 25, 50, 100, and 300 yards, the South Jersey Shooting Club isn't fooling around.
They allow the bare minimum of guns such as pistols and handguns, to the most powerful high-powered rifles and shotguns legally permitted in the state, so if you're looking for a range where you can practice long distance shooting with a scope, you can definitely practice here.
However, you do have to bring your own guns and ammunition, as they neither sell nor offer rental services here. Other than gun training classes, the club also hosts competitions and leagues within the county, similar to some shooting ranges in Massachusetts where they also offer comprehensive gun safety classes.
Conclusion
There you have it. Shooting may be a serious sport to play, but even families can enjoy a whole day on the range with these great and accommodating shooting centers in New Jersey.