As an Amazon Associate we earn from qualifying purchases.
Have you recently bought a gun and you would like to find a safe space where you can practice your shooting skills? Research has shown that gun owners who have received proper training in gun safety and handling tend to get involved in far less gun-related accidents than individuals who lack the proper skills.
A shooting range is one of the best places where you can get expert instruction on safe gun handling.
Top Shooting Ranges in Denver
Denver is a buzzing Metropolis with a rich history that dates all the way back to the Old West era. There is a large community of gun owners in the area who own guns for various reasons including personal protection, hunting or even professional shooting in competitive derbies.
If you have recently purchased a gun and would like to know more about how to store your gun safely and shoot with accuracy, then you simply need to visit a local gun range to learn various tips and tricks that will be extremely useful to you.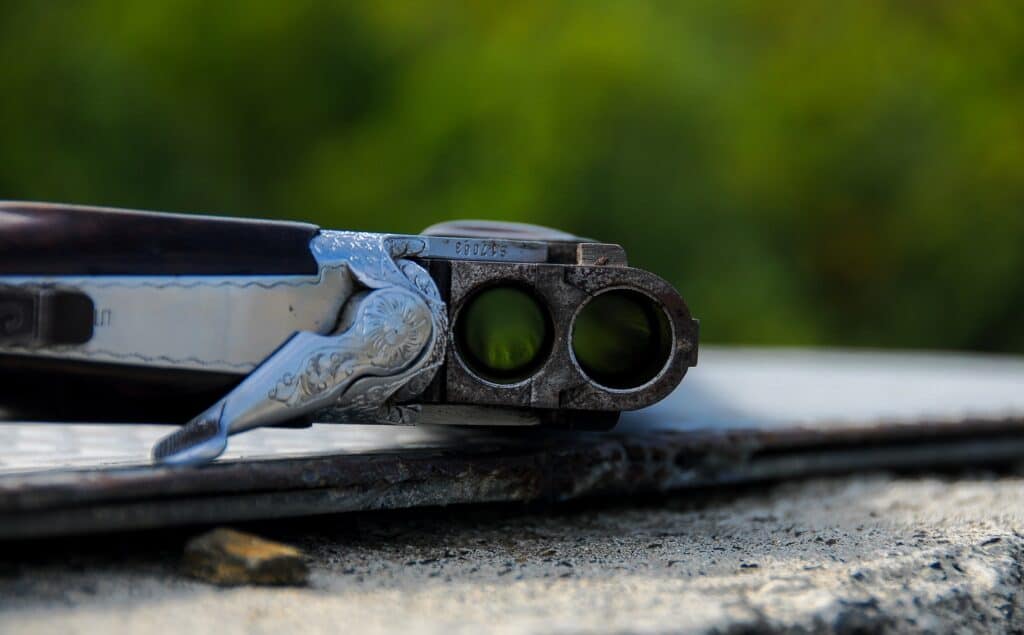 In no particular order, below is a list of some of the top gun ranges that you should visit in the Denver area.
BluCore Shooting Centre
As Denver's only 100-yard rifle range, BluCore Shooting Centre is definitely a cut above the rest when it comes to efficiency and professionalism. In the summer heat or winter chill, there is nothing better than being able to visit an air-conditioned indoor shooting range.
Luckily for you, BluCore Shooting Center boasts of having climate-controlled indoor rifle and pistol ranges which allow you to enjoy an excellent shooting session in a comfortable environment.
BluCore Shooting Centre also has:
a great array of concealed carry and self-defense firearms
Just like the gun ranges in Utah, this is also an excellent place to get professional training since their training staff includes NRA-certified instructors, military veterans and law enforcement officers.
Cherry Creek Gun Club
This is one of the most prolific gun clubs in Denver which has a long-standing history that dates all the way back to the 1930s. The Cherry Creek Gun Club is well-known for being one of the earliest conservation organizations to launch an aggressive course to defend wild America through change of public policy.
They have various programs including pin shooting and the 2700 League, an NRA-approved bullseye pistol tournament which is held at the gun range monthly from September to April. So, if you are a gun enthusiast living in Denver, the Cherry Creek Gun Club is an excellent place to gain membership and enjoy their excellent services.
5280 Armory
The 5280 Armory is a pristine shooting range and gun shop that provides fantastic programs for beginners looking to learn the basics about firearms.
For instance, the 5280 Armory Women's Introduction to Handguns is an engaging course which is a great option for women looking to learn about the basics of handguns, gun safety, pistol shooting fundamentals, and ammunition.
Whether you would like to be part of individual live fire instruction or small group instruction, 5280 Armory has the best instructors who will ensure that you enjoy a pleasant and efficient training experience. Be sure to visit their armory for amazing deals from their expansive inventory.
Colorado Clays Shooting Park
Colorado Clays Shooting Park is the right place to visit if you want to enjoy a variety of shooting activities in one place. Similar to the gun ranges in Texas, they have gone the extra mile to include a tantalizing array of options such as rifle shooting, pistol shooting, and clay target shooting including Trap, Skeet, and Sporting clays.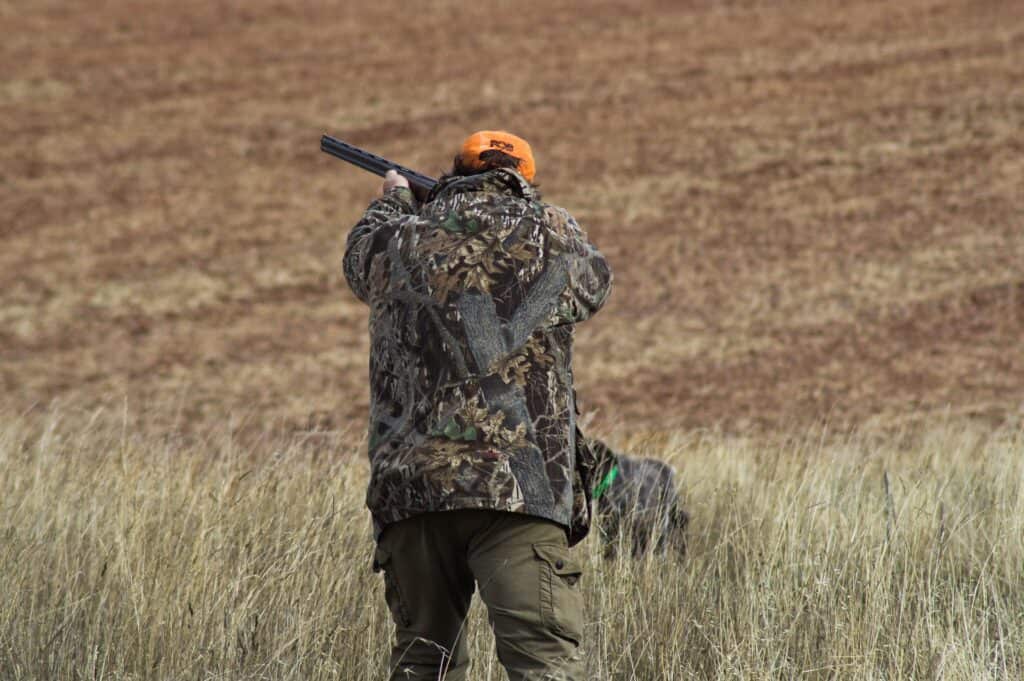 Another amazing thing about Colorado Clays Shooting Park is that it has a spacious clubhouse renting and catering on-site, which means that you are able to hire the venue for special events such as a bachelor party or just a simple get-together with friends.
This is the perfect place to have a fun time with your loved ones and create lasting memories.
Bristlecone Shooting, Training, and Retail Center
Bristlecone Shooting, Training and Retail Center is an upscale indoor shooting range that specializes in providing a premium shooting experience. Their indoor shooting range has 14 indoor lanes as well as both rail-based and 360 degrees full-turning target retrieval systems. The stalls are separated by the clear ballistic glass for optimal viewing.
The Bristlecone Shooting, Training, and Retail Center is also host to various shooting competitions such as bowling pin shooting competitions, USPSA matches, and GSSF league matches.
Hence, if you are involved in competitive shooting, then this will definitely be an excellent destination for you. In addition, Bristlecone also has Denver's premium gun store with an expansive online and in-store inventory of various gun accessories that you should definitely check out.
Colorado Rifle Club
Located on a lush 2565-acre property, the Colorado Rifle Club is a private club that has been in operation for nearly 100 years since 1925. Their 7 firing ranges are open to members only during daylight hours except during special events and tournaments.
They offer various types of shooting including:
black powder
benchrest
cowboy action
high power
NRA pistol
practice shooting
small bore
silhouette
even sporting clay
If you live in or around the Denver area and have been searching for a local rifle club to join, then the Colorado Rifle Club is the right location for you.
Family Shooting Center
Family Shooting Center is a full-service public outdoor shooting range that provides shotgun shooting, archery, pistol shooting and rifle shooting. Their shotgun ranges include American trap, pedestal trap and 5-stand sporting clays, just like the shooting ranges in Vermont.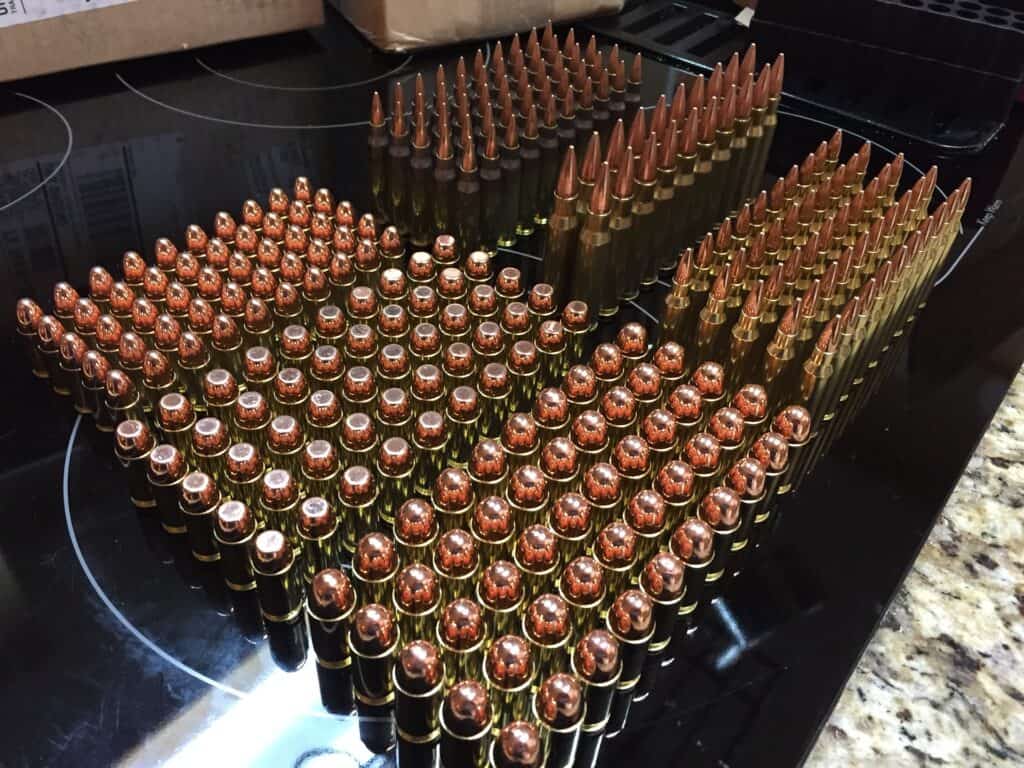 As a way of improving your comfort and convenience, the Family Shooting Center also offers hot food at the range including daily specials and even desserts. This is definitely the best place to spend a leisurely weekend with your family, just like the gun ranges in Utah.
If you are interested in attending shooting classes, the Family Shooting Center also provides excellent firearms training classes which are conducted by NRA-certified coaches and instructors.
Centennial Gun Club
Have you been searching for a local shooting range that can accommodate both experts and beginner shooters? Well, the Centennial Gun Club has exactly what you need.
This is a fantastic establishment which specializes in equipping and preparing local shooters through training and practice.
If you have been considering purchasing a gun for personal protection but you're afraid that you might not know how to use it, have no worries because the Centennial Gun Club has got you covered.
This is an excellent facility where you will find qualified instructors who are passionate about helping you become more proficient at shooting so that you can better protect your home, your family, and yourself.
Silver Bullet Shooting Range
If you are in the Denver Metro area searching for an indoor pistol and rifle shooting facility, then look no further than the Silver Bullet Shooting Range. This is a safe and secure environment where you can receive meticulous instruction from reliable experts in a professional way.
At the Silver Bullet Shooting Range, you will be able to attend an excellent tactical CCW class to ensure that you are combat-ready at all times. The shooting range is open to the public everyday on a first-come-first-served basis.
However, if you join as a member, then you will have the privilege of being able to call ahead of time and reserve a lane, a similar policy shared by some gun ranges in Tennessee.
Tac One Consulting
Founded in 2007, Tac One Consulting specializes in providing tactical training, active shooter training, sniper training as well as concealment carry training among other amazing courses.
If you are worried about the increase in the occurrence of public violent active shooter situations, then you will definitely benefit greatly from the Active Shooter Training offered at Tac One Consulting.
Conclusion
Gun ranges provide the perfect environment where you can practice your skills as a shooter and also enjoy the company of fellow gun enthusiasts. If you're looking for shooting ranges in the state of Colorado, they boast various gun ranges in cities such as Colorado Springs and Denver.
So, the next time you find yourself in the Denver area, go ahead and visit one of these excellent shooting ranges for a thrilling and exhilarating experience.