As an Amazon Associate we earn from qualifying purchases.
Shooting sports are quickly gaining traction around the world. You can buy your own gun, or you can take advantage of gun rentals offered by many shooting facilities to enjoy various shooting sports. Gun ranges provide a safe environment for shooting sports.
The Best Shooting Ranges in Jacksonville
Joining a shooting range will ensure you get regular shooting practice under the guidance and supervision of industry professionals. It will also shorten the learning curve. Below is a list of the best gun ranges in Jacksonville.
Gateway Rifle & Pistol Club Inc.
Jacksonville Clay Target Sports
The Second Amendment Gun Range
Basics Range & Gun
Amelia Shotgun Sports
Saltwaters Shooting Club
Ancient City Shooting Range
Gun Gallery Inc.
Nicholas Guns and Range
On Target Sports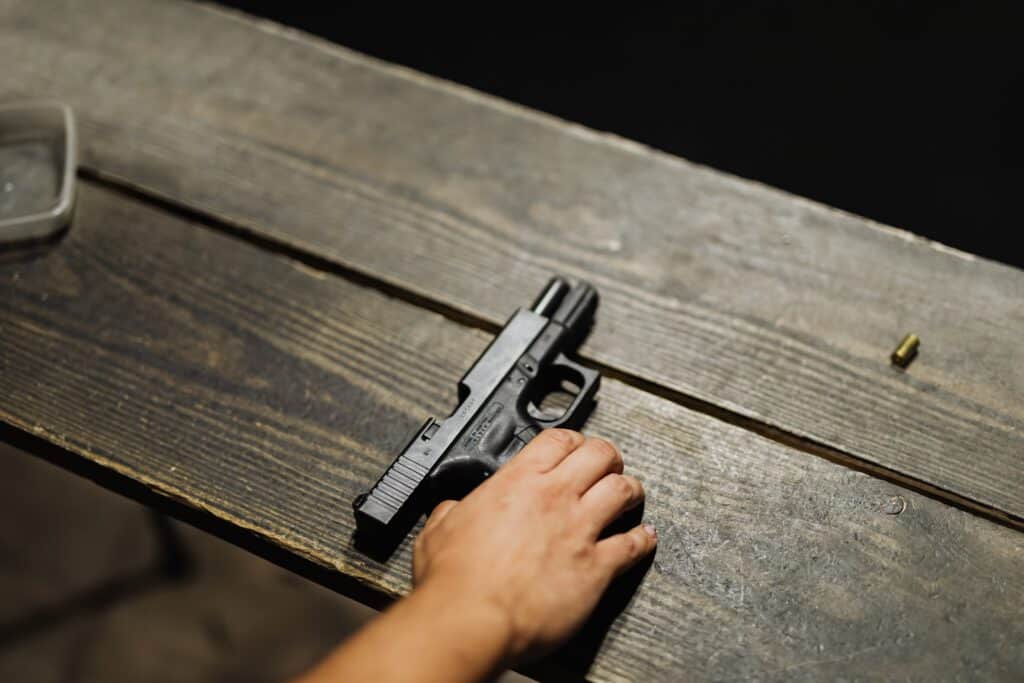 Gateway Rifle and Pistol Club, Inc.
Gateway Rifle & Pistol Club, Inc. is a member-owned club that has been in operation since 1965. It offers an annual membership that allows members unlimited shooting at the club. Daily membership is also available at the club for the occasional shooter but only for limited ranges.
Paper target and steel plates are available for shooting at various distances in the pistol range. The rifle range is from 25-200 yards.
Some facilities you will find at the property are:
Jacksonville Clay Target Sports
Jacksonville Clay Target Sports was established in 1936 and has been instrumental in growing Jacksonville's shooting sports. The facility is open to the public. Members are also accepted to enjoy discounts and other club benefits.
On site is a gunsmith shop that offers gun rentals, pro shop, range officers, golf cart rentals, etc. JCTS offers recreational activities on its grounds, such as sporting clays, trap, and skeet.
It also makes available facilities for shooting disciplines such as sporting clays, 5-stand, and wobble trap, a range feature that you can also enjoy in South Dakota gun ranges.
The Second Amendment Gun Range
The Second Amendment Gun Range was established in 2008 and has been providing excellent services ever since. There are six 23-yard lanes with electric target retrievals that run the whole length. The facility does rent firearms.
The range fee is $16 per shooter per day. Eye and ear safety equipment is available for rent at $1 each. A $3 ammo impact fee is charged on ammunition not bought from the facility to cater for maintenance and repair.
If you are a new shooter, a basic pistol course is offered to cover all the firearm basics. Other courses available are concealed carry weapon training courses and one-on-one training.
Basics Range and Gun
Basics Range & Gun is an asset not only to the community but also to law enforcement. It is a 10-lane, 20-yard range that is both tactical and bull eye. There is perfect lighting in the lanes that is adjustable based on the time of the day.
The range is smoke-free. There is proper air conditioning to ensure the shooters' comfort. Two stalls have shelves lowered enough for easy access to a shooter in a wheelchair or to children, just like the shooting ranges in Tennessee.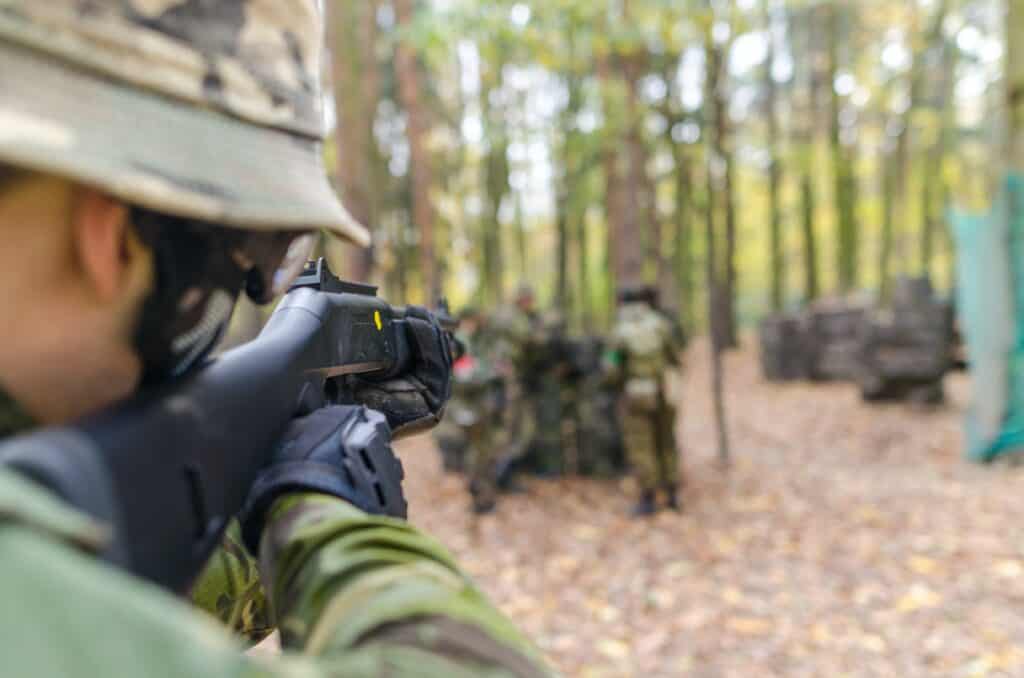 The highly qualified staff at the facility are knowledgeable enough to teach and train on everything gun-related. Rental firearms are offered. You can rent rifles for $15, and pistols and revolvers for $10. You can only use ammunition that is bought at the facility.
Gun sale is offered at the retail store. Also, take advantage of the membership packages to enjoy benefits on a range of services.
Amelia Shotgun Sports
Amelia Shotgun Sports is a facility that offers shooters an opportunity to take part in a wide variety of shotgun sports and shoot at targets in a great setting.
Currently, there is a 19-station shooting clay course. There are also two skeet and two trap fields, and a cool 5-stand.
For beginner shooters, there is enough equipment to teach you the sport of shooting. The range offers firearms rental, ammo, eye and ear protection, golf and pushcarts, as well as knowledgeable staff to get you started on your shotgun handling skills.
Becoming a member of the club means you can access the range outside normal working hours.
Saltwaters Shooting Club
Saltwaters Shooting Club has a range of shooting areas for a revolutionary shooting experience. The facility is open to the public.
There are no pistols or rifles for rent at the club; you have to bring your own, a similar policy practiced by some gun ranges in Miami. Shotguns are available for rent for use on skeet, sporting clays, and 5-stand. Wooley Shooting Clinics is on site at the club to meet all your gun needs, variety of gun merchandise, and other requirements.
There is a covered pistol and rifle range available for a whole day usage at $20 per person. Two courses for shooting clays are available at $40 for a full round. Enjoy voice-activated skeet at only $10.
Ancient City Shooting Range
Ancient City Shooting Range was founded in 2009 and is a members-only facility. The outdoor shooting ranges are from 25-200 yards. It is a safe place where members and their guests can hone their shooting skills.
There are benches available for long-range shooting. Rifles, shotguns, and pistols are offered for members to use. Modern technology is used in moving and turning targets, steel simulators, and steel targets for all handgun ranges. For paper targets, the range provides the sticks, stands, and cardboard backers.
Other services offered at the facility are:
Private firearm training
Gun transfers
Laser engraving on guns, knives, etc.
Gun cleaning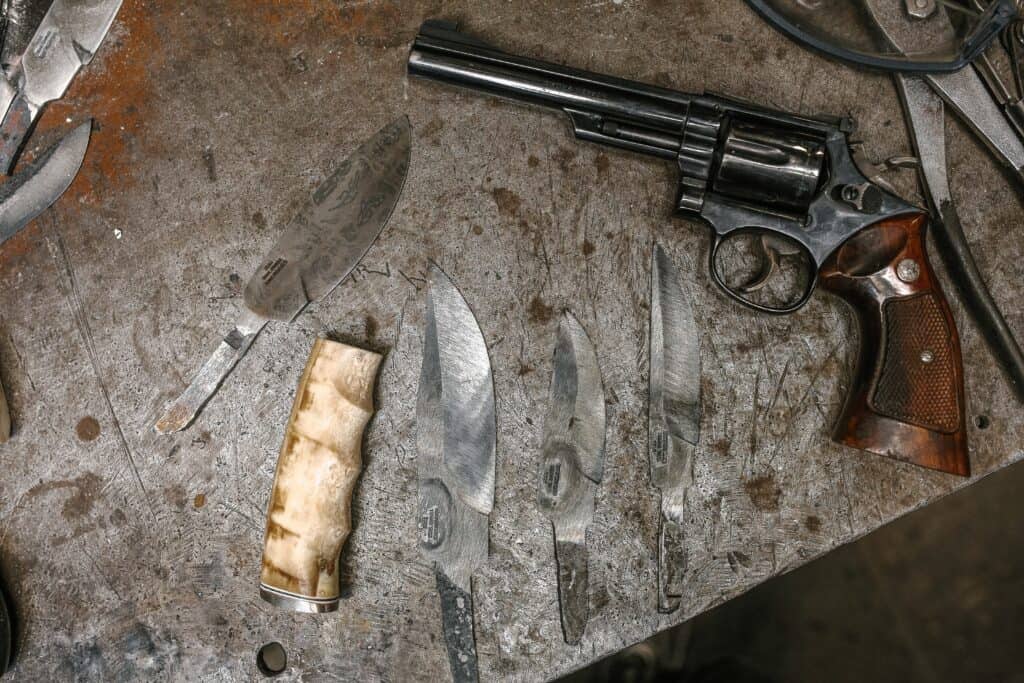 Gun Gallery Inc.
Gun Gallery has been in operation since 1993. It has since made a name for itself in the firearms and shooting range space in Florida. Expect the best customer service and utmost comfort when you visit the facility.
Two separate ranges are available on the property. There is a 9-lane pistol range where the fee is $14 for unlimited shooting time. At the rifle range, you can rifles, shotguns, and pistols.
Similar to some gun ranges in South Carolina, you may rent eye and ear protection from the facility at a minimal fee. Targets are also available for sale if you do not bring your own.
There are over 100 guns for rent. Buying a gun at Gun Gallery accords you a one-month free membership. Classes available at Gunn Gallery are concealed weapon class and new shooters course.
St. Nicholas Guns and Range
St. Nicholas Guns and Range has been faithfully serving its customers for over 20 years. A wide selection of both new and old guns is available for sale at the facility.
The range delivers a comfortable atmosphere for the shooters with an indoor airconditioned 12-lane rifle and pistol range with a maximum of no more than 44 mag.
The range is open 7 days a week. There is a spacious waiting area at the facility where you can unwind after an intense shooting session.
On Target Sports
On Target Sports is a firearms dealer and a modern shooting range in Florida. The facility has 12 25-yard shooting ranges, fitted with a ventilation and filtration system for maximum safety. There is also an electric target retrieval system that redefines the shooting experience.
The spacious lounge area on the property is a great place to relax and observe other shooters through the bulletproof windows.
Conclusion
It is essential that you only do your firearm practice in a range with excellent facilities and staff. Florida is home to a variety of gun ranges, they are located in cities such as Tampa and Jacksonville. All these shooting ranges have state-of-the-art equipment that will make your shooting experience all the more enjoyable.