As an Amazon Associate we earn from qualifying purchases.
Today, over 50 million Americans love and take part in gun shooting sports. As a result, people are always looking for the best shooting ranges where they can enjoy leisure shooting, improve their skills, or practice for upcoming championships.
Gun shooting facilities have opened up across the country and Tampa has not been left behind. This city is home to a wide range of innovative gun shooting ranges that have state-of-the-art facilities and air conditioning systems to keep you sheltered from the Florida heat. Read on to know some of the best shooting ranges Tampa has.
The Top Shooting Ranges in Tampa
Tampa has some of the best shooting ranges in Florida. If you are looking for a place to shoot as a local or traveler, here are 10 shooting ranges in Tampa that you will love.
Shooters World
Shooters World is one of the top shooting ranges in Tampa, Florida. This is Florida's largest indoor shooting range, firearm store, and training facility. The 62,000 square-foot establishment offers shooters the best experience ever by catering to the needs of all kinds of gun fanatics.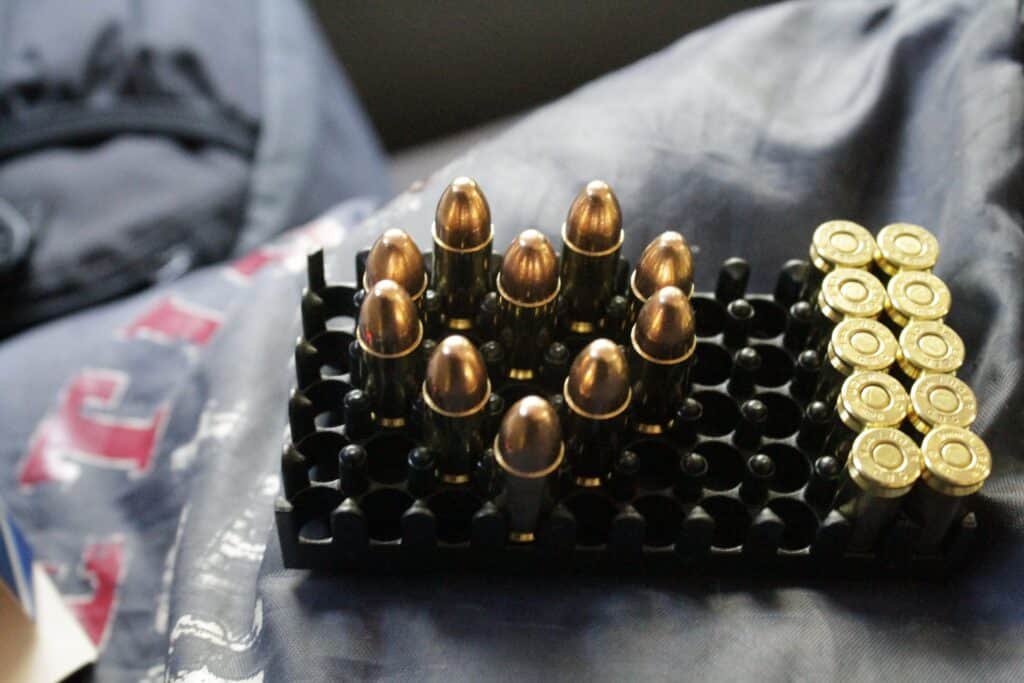 Those who do not have guns or want to try out new weapons can rent them from their fully-equipped gun store. The facility has a total of 34 shooting lanes with 27 being 25-yard lanes and 7 lanes targeting to 100 yards.
Shooters World has experienced staff who are ready to help you out and a background of extensive knowledge in firearms is not necessary for those who want to use their range. Shooting Range Hours are 9.00 am to 8.30 pm from Monday through Friday, and Saturday and Sunday from 8.00am to 9pm.
Shooters World is a perfect place for those who are looking for a learning opportunity or want to sharpen their shooting experience as an individual or a group.
Shooting Sports, Inc.
Shooting Sports, Inc. is one of the top shooting ranges in Tampa, Florida. The facility offers new, used, and consignment firearm for rental purposes and sale. The gun range is open to the public and no membership is needed for those who want to shoot. However, they offer a variety of membership packages at very reasonable rates.
Shooting Sports, Inc. has three ranges of 25 to 50 yards, with 17 shooting stations for rifles, shotguns, and handguns. The facility has NRA and USCCA-certified instructors who offer classes such as Firearm License Course, Concealed Weapons, shotgun, USCCA Beginners class, woman only classes, and many more.
The facility is open from Monday to Friday from 10.00am to 7.00pm, Saturday from 9.00am to 8.00pm, and Sunday from 10.00am to 7.00pm.
Indoor Shooting Company
Indoor Shooting Company is a premier shooting facility in Tampa, Florida. The facility has 6 comfortable indoor shooting lanes that are climate and temperature-controlled all year round. All the lanes in this range are 10-meter Olympic distance with three marked range distances and they all have electronic target retrieval systems.
The gun range allows all handgun calibers including .44 magnum (1500 fps) and all shotguns. However, the range strictly prohibits rifle calibers.
The Indoor Shooting Company has a wide selection of firearms for rent including handguns, long rifles, and shotguns. Rental services are per lane and the leasing price of $15 includes unrestricted swaps for other firearms.
Ammunition for all gun rentals must be purchased at the Indoor Shooting Company store. The facility allows walk-ins and there are private meeting spaces for private instructor classrooms and clubs.
The Bill Jackson's Gun Shop
The Bill Jackson's Gun Shop is one of the top shooting ranges in Tampa that is owned and run by the Jackson family ever since 1946. The facility is fully equipped with a range of firearms for those who want to learn, purchase, or practice their shooting skills. The facility has knowledgeable staff who can help you choose the right firearm, ammunition, and gun shooting accessory based on your needs.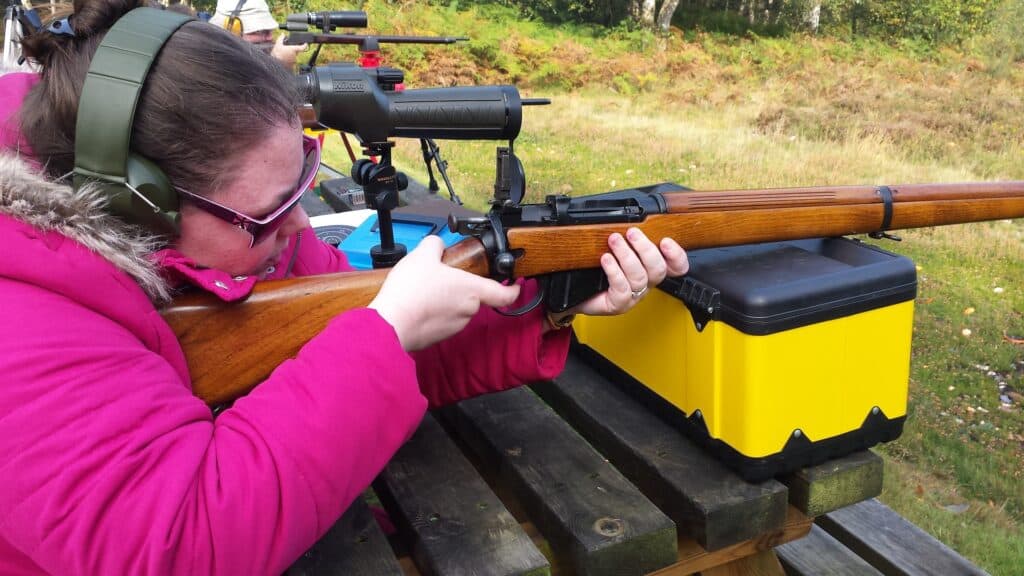 The staff will take care of you whether you are an expert or a novice.
Their Pistol Shooting Range is equipped with air conditioning to ensure gun enthusiasts have a comfortable and safe environment away from the Florida heat.
The facility provides the option of paying for shooting services per visit, or buying membership for 3, 6, or 12 months for those who are frequent shooters. The gun range is opened from Monday to Friday 10.00am to 6.00pm, Saturdays from 9.30am to 6.00pm, and Sundays from 10.00am to 5.00pm. 
Tampa Bay Sporting Clays
Tampa Bay Sporting Clays is a premier shooting facility in Tampa, Florida. The gun range is situated on 260 acres of wooden terrain and offers a unique place that is perfect for a corporate event or a leisure afternoon away from the busy Tampa life. This facility is ideal for everyone regardless of whether you are an experienced hunter or first-time shooter.
The sporting clays courses at Tampa Bay Sporting Clays are unrivaled. The facility has 3 distinct courses to match your shooting expertise and offers everyone a fun experience outdoors. They also have archery ranges that can accommodate a range of skill levels and equipment from field points to crossbows.
Furthermore, their 3D courses is certified by ASA and is as natural as it gets.
Just like the shooting ranges in Arkansas, Tampa Bay Sporting Clays also offers classes for those who are searching for concealed weapon classes, a youth program, or private instructors. The hours of operation in spring and fall is 8.30am to 5.30pm Tuesday through Sunday. During summer, the facility is open on Wednesday and Thursday from 8.30am to 2.00pm and 8.30am to 5.30pm from Friday to Sunday.
Florida Firearms Academy
Florida Firearms Academy is one of the best shooting ranges in Tampa, Florida. This 5-star shooting facility is recognized by the National Shooting Sports Foundation. The facility is the first five-star gun range in Florida, the 5th on the East Coast, and among the top 40 nationwide.
The facility aims to offer top-tier classes and competitive events for both advanced and beginner shooters alike.
Florida Firearms Academy has professional trainers and knowledgeable staff. It has a wide selection of rental guns and a clean and safe environment where shooters can improve their personal knowledge and skills while having fun. The facility consistently offers an enjoyable experience and you can enjoy shooting alone or with your friends, family, or co-workers.
Brandon Gun School
Brandon Gun School offers a variety of firearms training courses to cater to different skill levels. This is the perfect place for those who are new to guns and those who want to improve their knowledge of firearms and ammunition.
The facility offers training courses such as Firearm License Class, Florida concealed carry weapon, metallic cartridge reloading class, safe gun handling, firearm care and cleaning instruction, junior firearm safety course, handgun shooting, and long gun shooting.
Brandon Gun School offers excellent customer service and they have a non-intimidating, open, and welcoming environment. The facility offers gun classes, ammo, handguns, ARs and AKs, bore sighting, alternative safety devices, and assembling and reassembling.
Brandon Gun School is closed on Monday and opens on Tuesday to Friday from 11.00am to 7.00pm, Saturday from 11.00am to 5.00pm, and Sunday from 1.00pm to 5.00pm. The gun range accepts payments through cash, American Express, Discover, Visa, and MasterCard.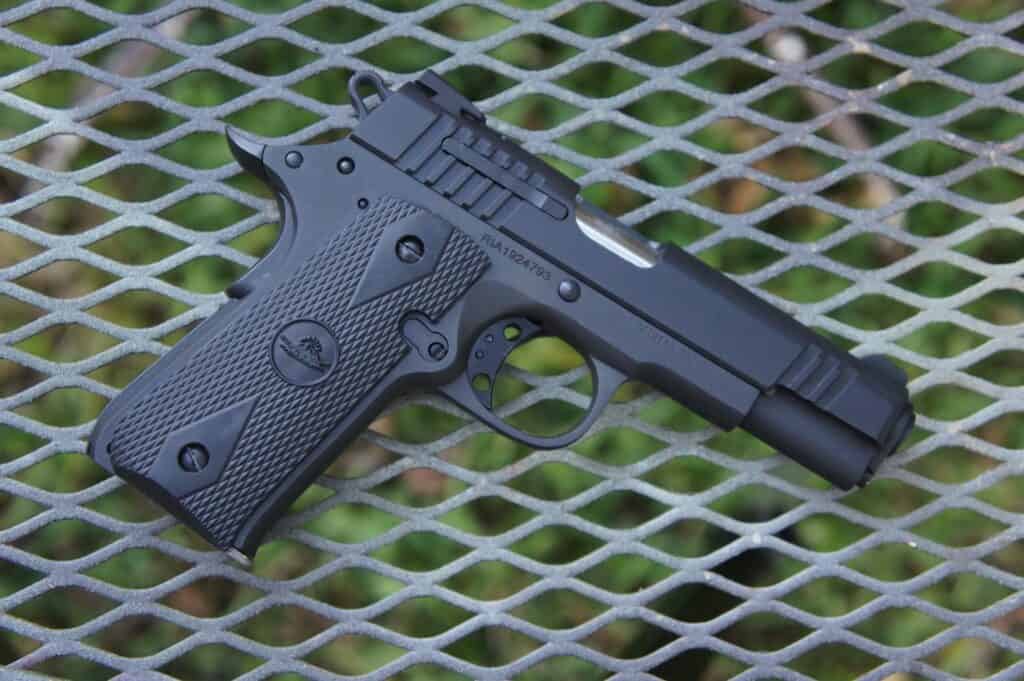 Reload Gun Range
Reload Gun Range is a top-notch indoor shooting facility, retail shop, and training facility in Tarpon Springs just 15 miles NW of Tampa, Florida. This is one of the largest shooting ranges in Florida and among the top 5 in the United States. The facility offers an unparalleled environment for firearms training, education, and enjoyment for the whole family.
Similar to gun ranges in Georgia, this state-of-the-art shooting facility has innovative technology including high-speed digital target retrieval systems and Action Target range equipment.
Reload Gun Range offers 45 expansive shooting lanes that are divided into 5 distinct bays including 7 lanes targeting 100 yards. 9 of their 25-yard shooting lanes are fully tactical and have computerized target turning systems to improved tactical training. Reload Gun Range is closed on Mondays and opens from 10.00 am to 9.00 pm every Tuesday to Saturday and 10.00 am to 7.00 pm on Sunday.
Gun Craft
Gun Craft Inc. was established in 1981by Ben and Kay Jones. The facility was established with an aim of providing an outdoor shooting range and offering custom gunsmithing services, similar to the services offered in some gun ranges in Jacksonville. This 35-yard outdoor gun range allows rifles, shotguns, and pistols and there are no caliber limitations. 
Gun Craft is a membership-only shooting club that is open to the public and memberships are available for purchase. The level of membership that a person chooses will depend on how often they plan to utilize the range. Advanced membership is ideal for those who use the gun range more than 8 times every year.
Premium membership is for those who use the range over 20 times a year.
Shoot Straight
Shoot Straight is one of the best shooting ranges in Tampa, Florida. The facility gladly shares their enthusiasm and product knowledge for the shooting sports with seasoned shooters and beginners alike. The gun range was established in 1979 and has grown steadily to be among the top firearm dealers in the United States.
The facility stocks and even sells more firearms than other retailers in the Southeast. This means that gun enthusiasts have more choices, better selection, expert service, and will have the best shot at an affordable price
Shoot Straight offers Annual Range Membership that allows members to enjoy their time at the range without worrying about time restrictions or range costs. With membership, you can shoot as often as you want for a lower annual fee, a similar perk that can also be enjoyed in gun ranges in Wisconsin.
Furthermore, members tend to get a 10% discount off the normal price on the in-store merchandise including firearms, various gun ammunition, and sale items. Shoot Straight also offers expert gunsmith services to all clients. The shooting range is open from Monday to Saturday from 10.00am to 6.30pm and 11.00am to 6.30pm on Sunday.
Conclusion
With this list of the best shooting ranges in Tampa, you can choose a facility that suits your preferences and needs. Depending on where you live in Florida, they offer great gun range in cities like Miami, and Tampa is no exception. Be sure to note the ranges that allow customers to bring in their personal guns and those that do not.
You should never be afraid of renting new and used weapons at these ranges because you may discover one that you love and have the best shooting experience ever.