As an Amazon Associate we earn from qualifying purchases.
There are substantial reasons why one may carry a gun in Baltimore. Some of them include a person whose life has been threatened before, special operations military officer, an individual entrusted with making bank deposits, etc.
Whatever the reason for carrying a firearm, one must know how to effectively use it so that it can be of help to you. Let me delve into the gun ranges in Baltimore that offer firing and training opportunities.
The Top Shooting Ranges in Baltimore
Shooting ranges provide safe and secure facilities to use a firearm and brush the shooting skills efficiently. Here is a list of the best of them in Baltimore
Free state gun range – Middle River
Cindy's Gun Shots – Glen Burnie
Guntry Club – Mary Land
Loch Raven Skeet and Trap Center – Phoenix
Stoney Creek Fishing and Hunting Club, Inc.- Pasadena
Berwyn Rod & Gun Club – Bowie
Bel Air Gun Range – Bel Air
Anne Arundel Fish and Game Association – Annapolis
The Machine Gun Nest – Frederick
On Target – Severn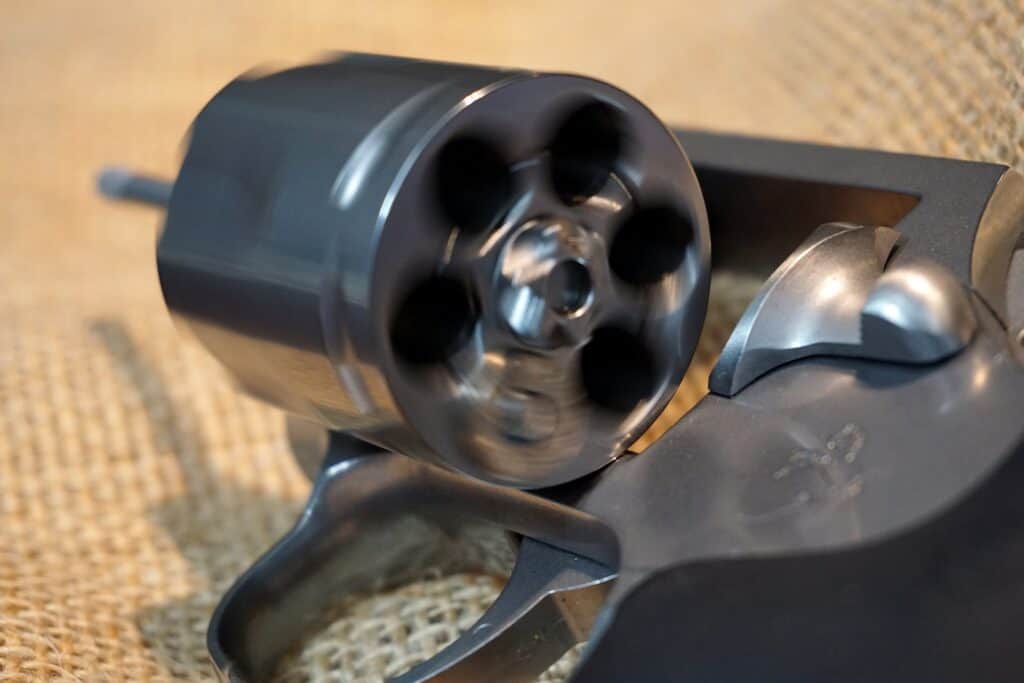 Free State Gun Range
Free State Gun Range has a 12 lane, state of the art indoor shooting facility and a handgun training center, just like the gun ranges in Maine. All lanes are fitted with electric control that helps set the target distance you want to shoot at. Turning targets is also possible on each lane.
There is an extensive range of guns for rental at a fee. It gets better because if you purchase a firearm the same day you rent it, the rental becomes free. The facility is open to the public.
Both new and used firearms are available from the region's best manufacturers, along with various gun ammunition, holsters, and any other gun accessories.
Cindy's Gun Shots
Established in 2019, Cindy Gun Shots is a family-owned and operated indoor shooting facility and a gun shop. The indoor range comes with 10-25 yard lanes and is ideal for shooters of all levels. The gun shop is stocked with many handguns and shotguns for you to purchase and rent.
The range is climate controlled to ensure the shooter enjoys shooting no matter the weather conditions. At only $20 per hour, you relieve all the stress by shooting targets using your own gun or the handguns, rifle, or silencers that are available for rental.
Becoming a member accords you:
unlimited time at the range
discounts on rentals
ammunition
targets
Guntry Club
Guntry Club is an indoor shooting and training facility that boasts of the best services and amenities. It has 34 indoor ranges that comprise 25 and 100 rifle ranges with a modern HEPA filtration standard that helps clean the air.
No matter your shooting skill level, the facility has everything you need for all your gun needs. It has a knowledgeable team of instructors devoted to turning you into a proficient shooter.
The retail store is rich with:
firearms of all types
ammo
Other features of the property are a café and a live target simulator to revolutionize your shooting.
Loch Raven Skeet and Trap Center
Loch Raven has been in operation since 1956 and is designed for recreational, educational, and charitable purposes. The facility serves both the membership and the public.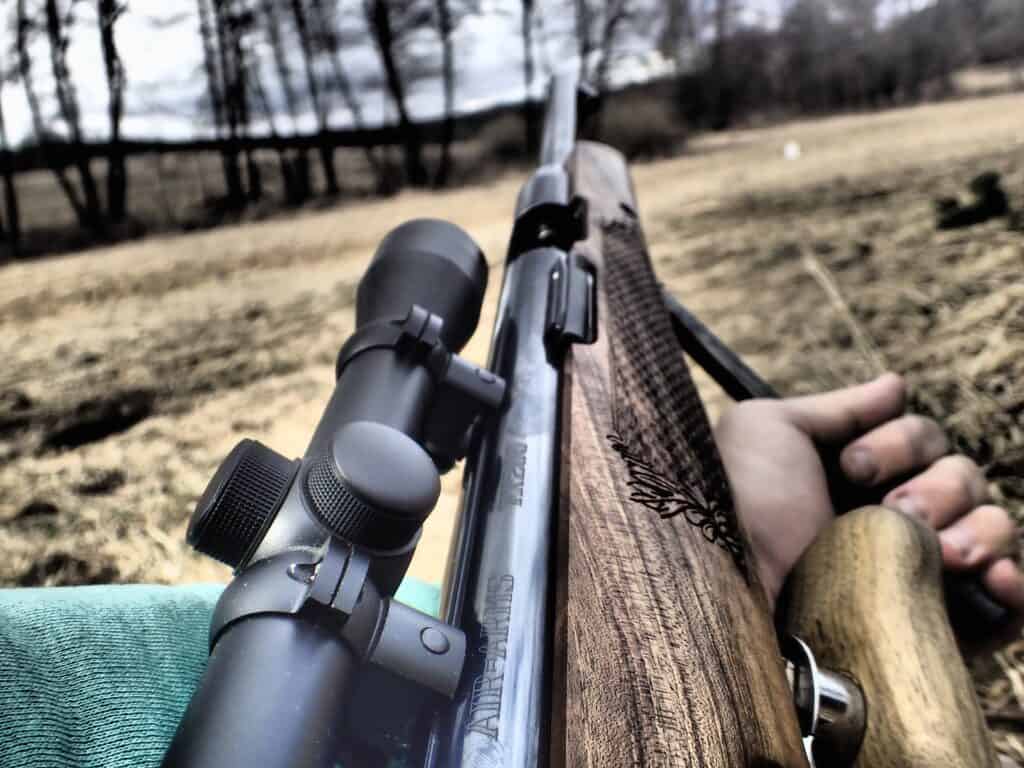 Just like the shooting ranges in Louisiana, it is a great range for shooting skeet, trap, and 5-stand. The prices are very reasonable, and safety is assured while in the facility. If you don't bring your own shotgun, a limited number of shotguns are available for rent.
Ammo is also sold at the property. You can unwind at the clubhouse after a shooting session. You may bring your kids too.
Stoney Creek Fishing and Hunting Club, Inc.
Stoney Creek is a private sportsman club in Pasadena. The facility comes with an outdoor shooting range that is open to the public, members and is also handicap capable.
The shooting sports available at the facility are:
Trap ranges
Pistol range
Long-range rifle range
Archery range
If you are a shooting games lover, frequent competitions happen on the property, such as trap competition, muzzle loading events, Smallbore, handgun, and rifle metallic silhouette.
Also available is hunter education, qualified firearm instructors, and a clubhouse, similar to the gun ranges in Michigan.
Berwyn Rod & Gun Club
BRGC was established in 1938 to promote responsible gun use, nature preservation, and community service. It is a private club, but membership is open to the public who meet all the set qualifications.
The 50-foot range has 4 positions with target stands at 7 yards and 50 feet. There is also a 50-yard range that has positions, with target stands at 25 and 50 yards. The last one is a 100-yard range with 9 positions, with 50,75 and 100 yards.
There shooting points for the rifle and pistol range are have concrete floors with covered roofs to allow for the shooter's safety.
Bel Air Gun Range
Bel Air Gun Range is a family and customer firearms retailer and indoor shooting facility in Bel Air. It a public and membership club and offers services such as education, weapons sales, and rentals.
The fee is only $9 for each shooter, but the law enforcement, active, and retired military shoot as at a discount as a thank you token.
You can rent a gun at the facility at different fees for different firearms. If you are cash trained, you may plan to shoot on Mondays since rentals are free all day.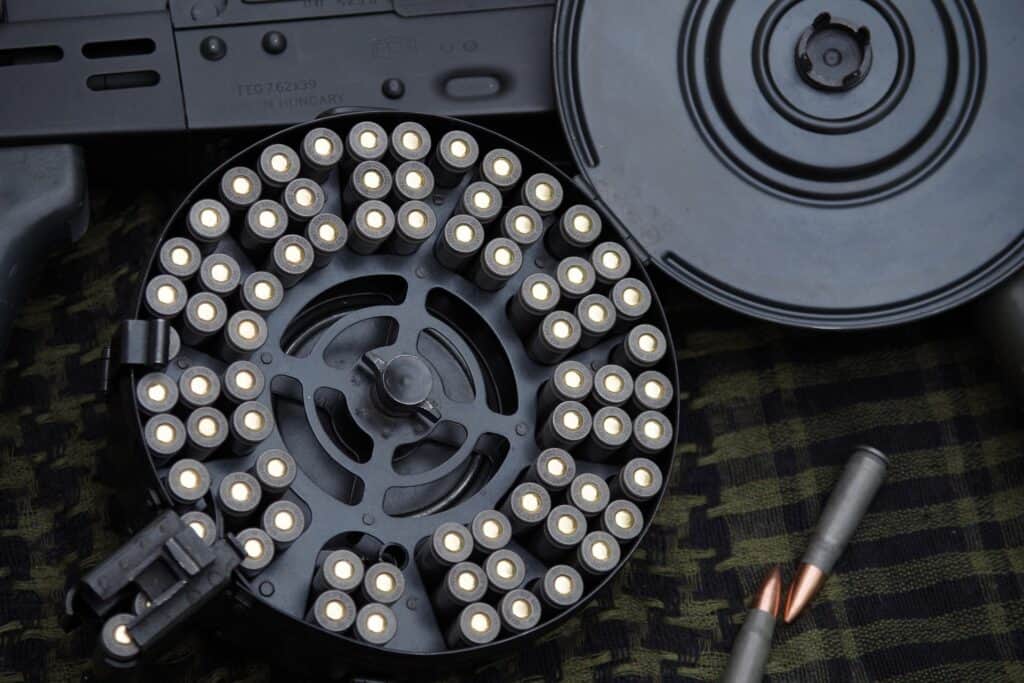 You may buy new or used firearms from top manufacturers, ammunition, and related firearm accessories from the retail shop on site.
Anne Arundel Fish and Game Association
Anne Arundel Fish and Game has been in existent since 1935. It is a private sportsman club where a nonmember must be in a club member's company to access the facility, a perk that is also available in some gun ranges in Massachusetts.
The facilities on-site include:
pistol bays
a plinking range
covered small bore and high-power rifle ranges
a 100-yard rifle range
Trap and skeet ranges
an archery range
You may enroll your kids in the junior rifle program, where they will learn about shooting sports under the supervision of knowledgeable and certified instructors.
The Machine Gun Nest
The Machine Gun Nest was established in 2013 as a 12 lane, 25 yard indoor shooting range. It is uniquely designed to meet all the needs of pistol and rifle shooters.
The range is open to both the members and the public. Rental is available for firearms, including fully automatic guns, ammunition, and even ear and eye protection.
You may purchase all your gun needs at the fully stocked retail store. If you want to unwind and relax at the facility, the clubhouse always has excellent food service waiting for your indulgence.
On Target
Established in 1982, On Target is the regional gun club of choice in Baltimore. The facility provides a wide range of long guns, shotguns, and accessories for use by shooters at the range.
The range is 25 yards and can accommodate 16 shooters comfortably in a very safe setting. There is a selection of handguns that you may rent at only $15. A single rent fee earns you an opportunity to sample as many firearms as you wish.
The gun accessories shop on the property has everything you need for all your firearm needs.
Conclusion
Maryland shooting ranges can be found in various locations in the state, they offer a wide variety of services and specialties depending on your needs. One does not learn to shoot proficiently in a day. It takes many days of regular and dedicated practice.
If accurate shooting is your goal, visit any of these ranges for professional instruction, and you will shoot better than you ever shot before.