As an Amazon Associate we earn from qualifying purchases.
Shooting can be a fun sport. However, in order to enjoy the rewarding benefits, you need to educate yourself on gun safety and handling. One of the best places to learn is at a gun range.
Most ranges offer lessons and even advice on which guns would be best for you. If you are in Tucson, you can check out the ranges below.
The Top Shooting Ranges in Tucson
The city of Tucson is known for its complex beauty with the beautiful Sonoran Desert and mountain ranges that surround it. Thus, it has unlimited activities such as snow skiing and scenic drives. The environment is also ideal for the outdoor and indoor gun ranges that it offers.
If you want to shoot for fun or train to be a professional marksman, this city offers a great variety of ranges. These are the most recommended ranges, although they are not in any particular order. Thus, take out your gear today and check out the best shooting ranges in Tucson below: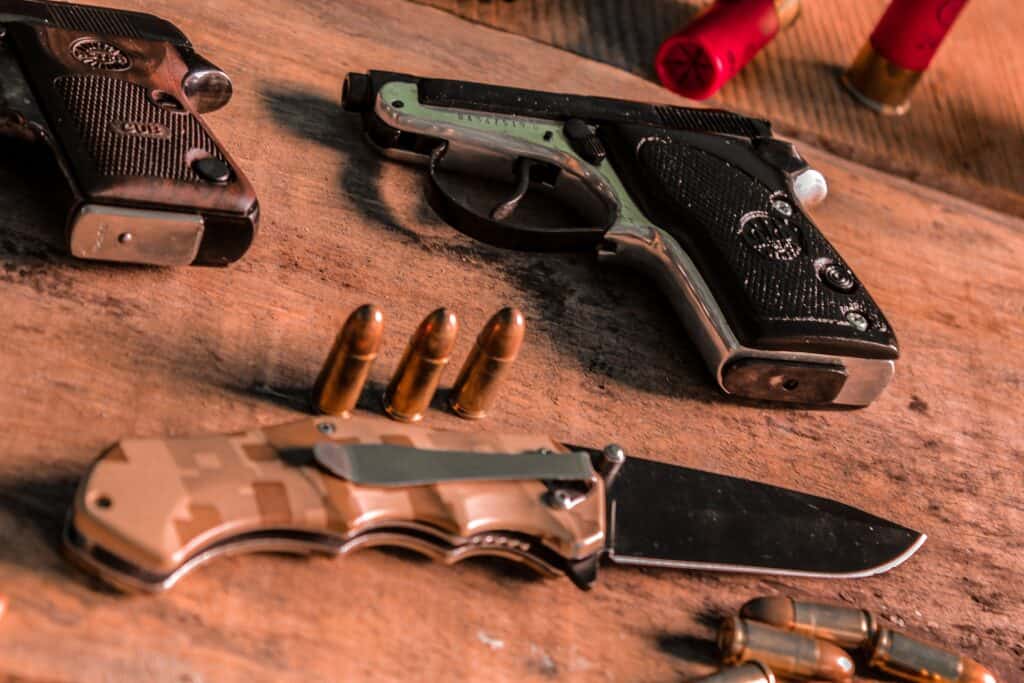 Marana Shooting Club
The Marana Shooting Club is conveniently located in close proximity to the Marana Airport and is easily accessible from Interstate 10. This club is open exclusively to the public through membership, a policy shared by some of the gun ranges in Iowa.
Members are allowed to bring guests who pay a daily rate and have to reserve the range in advance. The membership fee varies depending on whether its individual or family. Guests are allowed to preview the range but only through appointment.
It offers shooting areas for shotgun, pistol and rifle with close Range Safety Officer supervision. Training is also offered on select days of the month at an extra fee.
Tucson Rifle Club
The Tucson Rifle Club is home to the Three Points Public Shooting range in Arizona. The rifle club was founded in 1896 and chartered in 1919 by the National Rifle Association. It runs the Three Points Public range through a lease agreement with the Arizona Game & Fish Department.
The shooting range was officially open in 1969 through the hard work of the president of the rifle cub, Milt Hood. The facilities included 5 ranges; high-power, small bore, sight-in, black powder and silhouette. The range offers its services on a first come, first serve basis with non-members paying a small fee.
The Tucson Rifle Club is a Civilian Marksmanship Program Affiliate and therefore it qualifies members to purchase new firearms, spare parts, related gun accessories, and variety of ammunition from the Civilian Marksmanship Program.
Tucson Trap and Skeet Club
Tucson Trap & Skeet Club has been in its current location since 1976, sitting on 80 acres of land then with an additional 300 acres added in 2011. This shotgun only range has successfully served the community since its incorporation in 1948, just like several "shotgun only" gun ranges in Kansas.
The club is considered to be amongst the biggest sports shooting facility in the country with numerous activities some of which include:
Two 5-stand fields
Fitasc
3+ sporting clay courses with 12+ stations each
9,000 square-foot club house with air conditioning
Pro shop
5-station sub-gauge sporting clay course
50 trap fields offering a Canterbury System
13 fields for skeet (international capable with long range T4300 voice pulls available for single shooters)
Pima Pistol Club
This outdoor shooting range is located in the foothills of Santa Catalina Mountains and is a member-managed and operated facility formed in 1920. The aim of the Pima Pistol Club is to promote shooting sports.
Other than the pistol and rifle target shooting offered, the gun range also hosts several competitions throughout the year including:
USPSA
Steel challenge
22 tactical rifle
2-gun action challenge
NRA pistol and cowboy action shooting
IDPA
Steel workers
Back up gun
Rimfire Challenge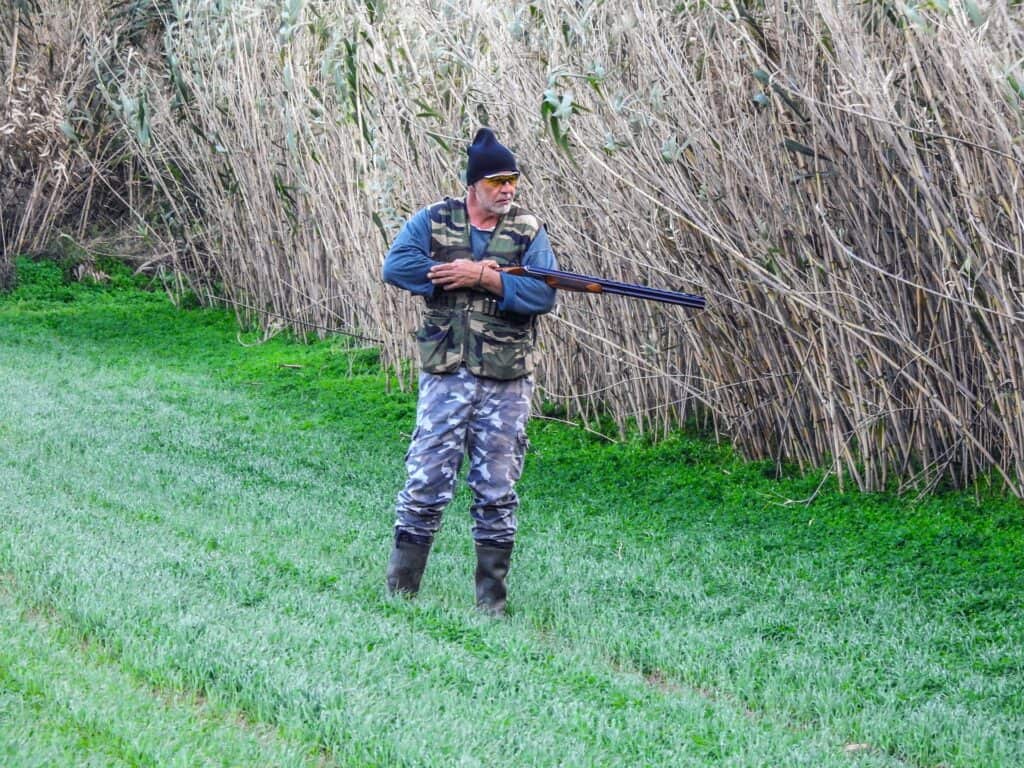 It is open to the public at a daily rate and allows children of above 8 years old to fire under supervision.
The Hub Tucson
The Hub is your one-stop facility offering services in two locations; Tucson and Lakeside. This establishment offers a state-of-the-art, fully stocked gun shop, training classes and an indoor range in both facilities.
Access to the gun store can either be physical or online depending on which one is more convenient to you. It also offers a MILO range which is a virtual reality system that allows you to act out real-life scenarios where you may need a firearm.
At the Tucson location, you have the pleasure of trying out the Gunfighter Canyon two-lane indoor range where you can shoot a fully auto weapon and even try out some historic Old West revolvers.
Marksman Pistol Institute
This is an exclusively indoor shooting range with two locations; 29th Street and Prince Road. It is open to the public and members as well. Both have to pay a daily rate with the members' rate being significantly lower.
At the Marksman Pistol Institute, all shooters under the age of 21 years old must be accompanied by an adult or guardian. It offers discounts to law enforcement officers, military personnel and seniors provided you have your ID.
Furthermore, the range also offers a variety of discounted range days for particular groups such as:
Seniors' day/ 65yrs or older on Mondays
Ladies' day on Wednesdays
College students' day on Thursdays (Need to be 21 and above)
Coyote Springs Sporting Clays
This range can be found on the grounds of Tucson Trap & Skeet Club and operates on the hours of the club. It seats on 380 acres of land offering a clubhouse, bar and restaurant.
You can join the membership fraternity of the Coyote Springs Sporting Clays and enjoy numerous discounts. The facilities include 32 stations available for daily use, 4 Fitascparcours, and 2 five stands for all shooters. Golf carts are available for rent as well.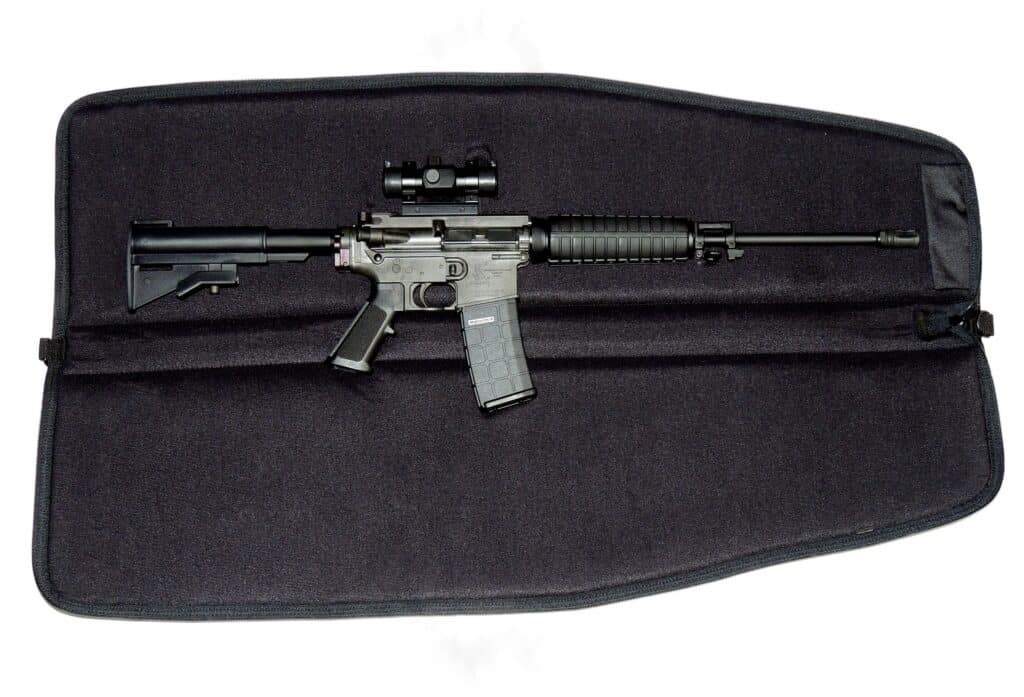 The classes are run by Miles Gebben, a sporting clays National Champion and Tim Miles, an accomplished Master Class Shooter. They can help you fine tune your shooting and refine your methods while improving your mental game.
Pima County Tucson Mountain Park Rifle/ Pistol Range
The Pima County Tucson Mountain Park Rifle/ Pistol Range is a municipal facility that has an outdoor shooting range and is open to the public. The facilities in the establishment are handicap-friendly, allowing everybody to have a great time.
Just like the shooting ranges in Mesa, it hosts numerous events which are both open to members and non-members. Apart from the outdoor center-fire rifle shooting of up to 100 yards, it also offers muzzle loaders outdoor shooting and air gun shooting.
It does not offer firearm rentals or ammunition, thus you will have to bring your own. It has friendly charges and allows children below 15 years old to shoot for free with adult supervision.
Southeast Regional Park Shooting Range
The Southeast Regional Park Shooting Range has varying opening hours depending on the season. It is open during the rainy weather as long as the concrete pad does not get too slippery and lightning is more than 5 miles away.
You can bring your own targets although they sell their own quite cheaply. A day at this range will cost you $8 per shooter per day at the gun range and $3 per archer per day at the archery range. Multi-day discount punch cards are available.
You can collect your own hulls and brass casings after shooting if you want to. Those left behind are gathered for recycling. However, lead retrieval is not permitted and is only done by the range of professionals.
Casa Grande Trap and Skeet
The Casa Grande Trap & Skeet was acquired by its new owner, Don Volz in 2007. Dave grew up trap shooting with his father. Currently, the running and shooting tradition of the place is carried by three generations of Don, Doug, Bryce and Tanner Volz.
The club has undergone improvements including fixing of new traps and addition of a 5-stand and skeet. It is also the host of the Arizona Winter Chain and numerous ATA events.
The family-owned skeet club has a youth program that teaches the ins and outs of skeet and trap shooting, similar to the gun ranges in Kentucky. It also encourages shooters of all qualifications to come to the range.
Conclusion
You can never run out of gun range options in Arizona, their cities such as Phoenix, and Tucson boasts amazing shooting range selections. There are numerous shooting ranges in Tucson offering different activities. Your choice of shooting range should be determined by the shooting sport you love, any other facilities you would like to enjoy and whether you are willing to pay the membership fee.
Whether you are a first time shooter or an expert shooter, finding a range doesn't have to be difficult.