As an Amazon Associate we earn from qualifying purchases.
If you are looking for an activity to get the whole family involved in, you should consider shooting sports. This is because there are a variety of firearms and activities that one can engage in. Therefore, there will be something for everybody.
You can start this journey by checking out the best shooting ranges in Fresno.
The Top Shooting Ranges in Fresno
Apart from being the thriving land of agriculture, Fresno also offers a wide variety of shooting ranges. You can better your skill, learn a new skill or even take beginner lessons at these places.
Below are the most recommended places by fellow gun lovers and owners. They are not in any order. You can check out several places before choosing a favorite spot.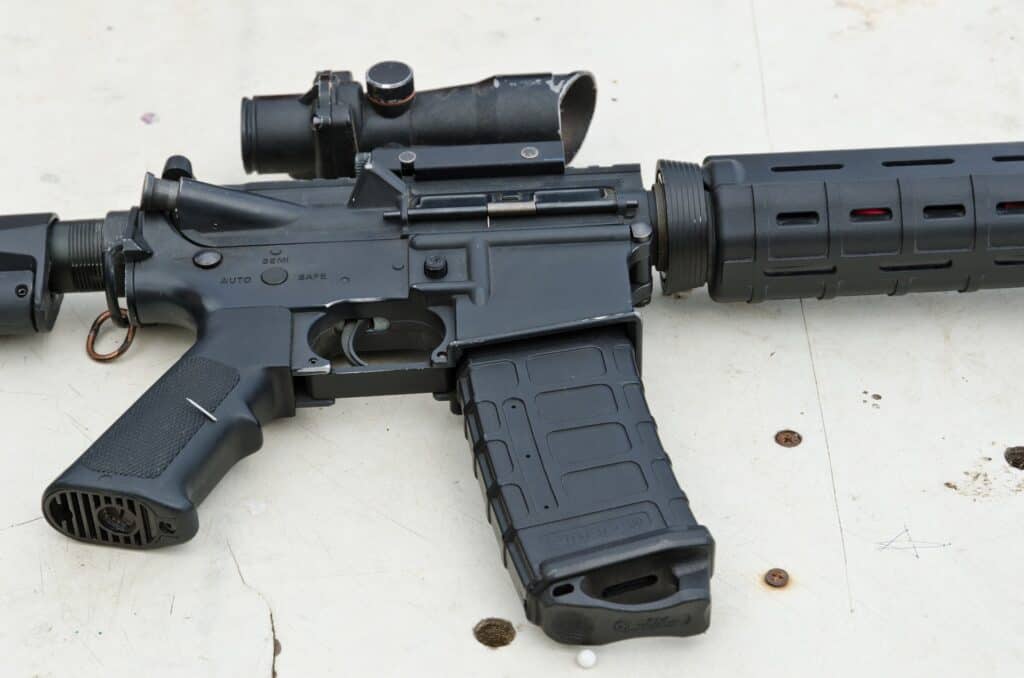 If you want to become a member of a gun club, some facilities below can offer you this. The only way to find out is to check out some of the shooting ranges in Fresno below:
Fresno Trap and Skeet Club
The Fresno Trap & Skeet Club has been dutifully serving the community for over 50 years and exclusively offers trap and skeet shooting. It is a member-run club with members signing up to run the fields for one day a month.
It is home to the Fresno State Shooting Team and the Kerman Kids SCTP Team. Each shooter is responsible for collecting their empty shell casings at the end of their turn in order to keep the premises clean.
Similar to gun ranges in Long Beach, it is open to non-members and can organize events for schools, families and organizations with prior notice to the club.
Gallardo Firearms Training
Also known as GFT, the Gallardo Firearms Training facility was founded by Jesus Gallardo in August 2013. In 2015, his younger brother, Adolfo Gallardo came on board when Jesus graduated the Police Academy and began a career in law enforcement.
Their logo was designed on the basis of the family and their military background by Jesus Gallardo himself. Their mission is to empower others with gun knowledge and safety while passing on their passion and experience.
They offer a variety of courses including a California Dept. of Corrections & Rehabilitation (CDCR) Off Duty Pistol qualification course. This is by appointment only and qualifies correctional officers to carry a weapon outside their job.
Kings Gun and Gun Archery Center
The Kings Gun & Archery Center is an official partner of the USCCA and offers both training classes and a fantastic shopping experience from its store which has a broad variety of firearms and various gun ammunitions.
Membership options include monthly and annual membership subscriptions for both individuals and families. They also have LEO/Military memberships which offer special pricing to veterans and active-duty personnel. Members can also call ahead to reserve a lane during shooting hours, a perk that can be also enjoyed in several gun ranges in San Francisco.
Other than basic shooting classes, the range also offers an NRA-certified Eddie Eagle Program. This is open to children between 4-7 years old and details what a child should do in case they encounter a firearm.
Lemoore Sportsman's Club
The Lemoore Sportsman's Club was established by a minor group of individuals with a common goal in 1965. Funds were a problem, leading to temporary closure of the club. It is now run as non- profit organization with volunteers and some employees keeping up with its running.
The club consists of a rifle/ pistol range of up to 50 yards, one 100 yard range for rifles only, an archery range and trap & skeet ranges skeet and trap ranges and an archery range. A pit for the NAS Lemoore's airstrip has also been dug and numerous scenic spots for camping and picnics.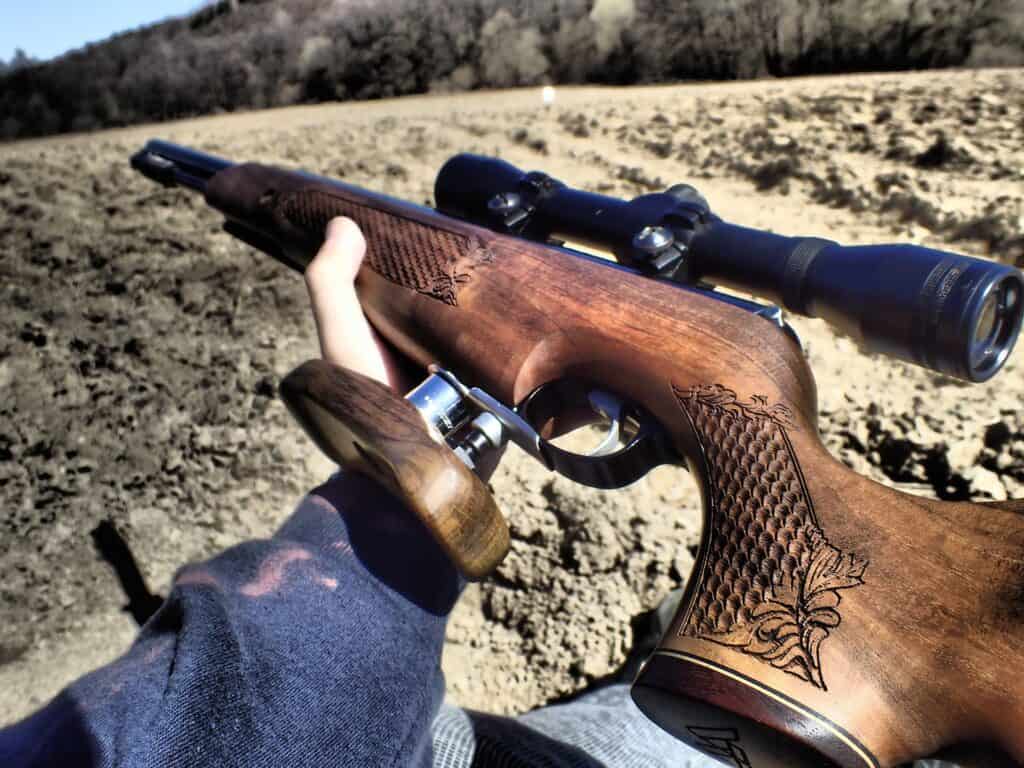 The range does not sell ammunition or firearms, so you will have to carry your own. All ranges are open unless during an event and availability can be confirmed from their website.
Sun Mountain Gun Club
This private, outdoor, commercial range acts as both a gun club and sportsman's club. Other than shooting, it offers camping services with RV sites, lodge services, food and drinks, a picnic area and clubhouse facilities.
The Sun Mountain Gun Club offers sporting clays, trap, rifle, and handgun ranges, a club feature that is also available in the shooting ranges in San Jose. It also hosts different shooting competitions including the Action Pistol, Sporting Clays/ FITASC and trap competitions.
This law enforcement facility does not rent out weapons and only allows their own stands to be used for safety purposes. Once you purchase the stand, you can reuse it as many times as possible.
Fresno Airsoft
The Fresno Airsoft is an indoor and outdoor shooting facility that specializes in combative airsoft shooting. It is open to people of all ages. The working hours begin from Friday 6pm and Saturday and Sunday 8am.
The facility is organized like a battlefield and pits players of different skills and ages against each other in an obstacle filled field. You have the option of bringing your own airsoft guns and ammunition or renting from the indoor store.
Refreshments are also available on site. You can also rent out the venue for birthday parties, events and organizations through bookings. It is a great place for day of family activities or hanging out with friends.
Fresno Rifle and Pistol Club
This is an outdoor recreational shooting facility sitting on 220 acres at the base of Sierra Hills, 15 minutes away from Fresno and Clovis. The Fresno Rifle and Pistol Club was incorporated in 1934.
The place hosts 5 shooting clubs that offer a variety of family shooting activities and hold monthly matches. They include:
Central Cal Pistol League (CCPL) dedicated to promoting basic gun safety, sportsmanship, and friendly competition
Fresno High Power, a target shooting club offering monthly NRA-approved matches and beginner training.
Kings River Regulator Cowboy Action Shooting Club for amateur shooting sports involving weapons used in the Old West
Sierra Pistol Club, a metallic silhouette shooting club open to the whole family
Fresno Smoking Thunder Muzzle Loaders founded for the enjoyment of shooting black powder
The Firing Line
The Firing Line was founded in 2011 but officially opened in March 2012. It provided the first 25-yard indoor pistol and pistol-caliber rifle shooting range in the central valley of California.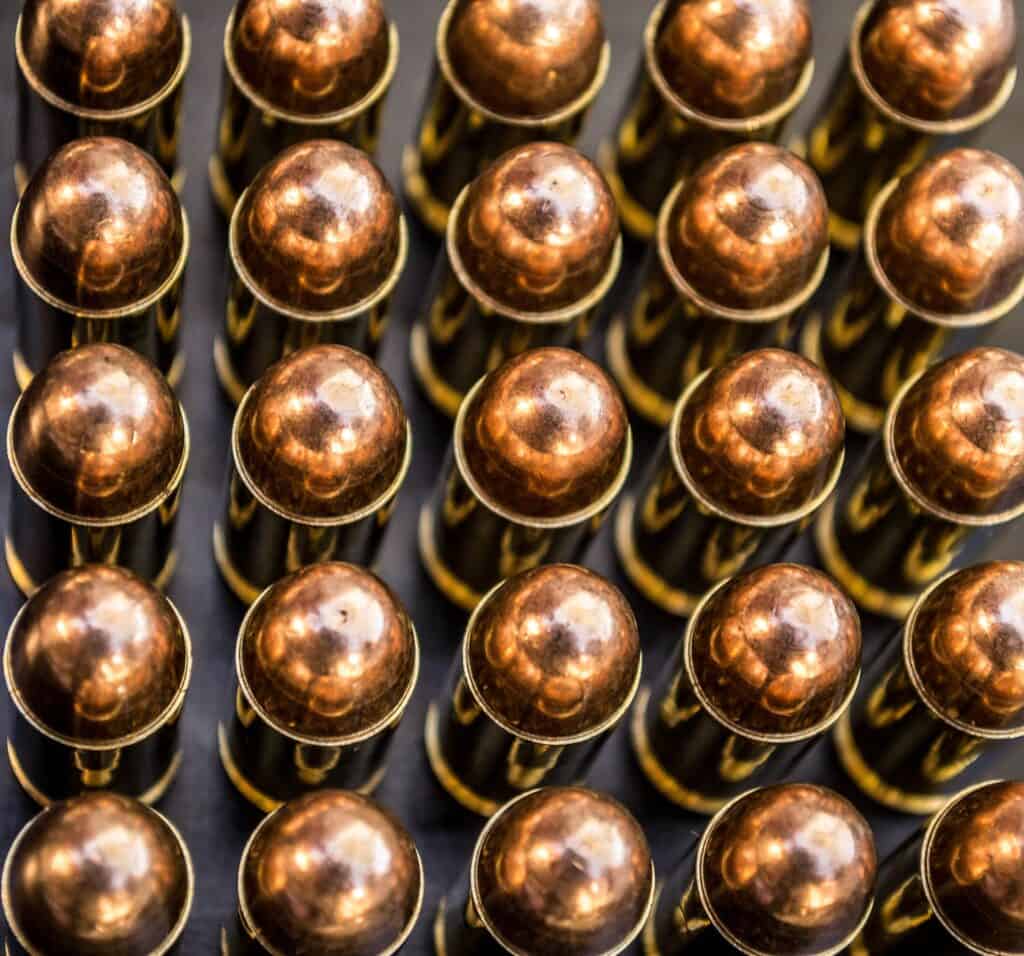 The range provides a calm and relaxing atmosphere to learn all about guns. They have individual, handicap-accessible shooting booths and private rifle areas that are only open to members. They sell ammunition to be used on site but cannot be taken home.
To rent a firearm from this facility, you must either have a firearm of your own or bring another person. If you are alone with no firearm, you will not be able to rent one. Furthermore, you can only use the range ammunition with the rental firearms.
The Range Pistol Club
This range was established in 1994 as central California's premier indoor firearm range and full-service retail showroom. Similar to the gun ranges in Los Angeles, the state-of-the-art, climate-controlled facility offers a first-class shooting experience and a chance to complete the shooting experience by shopping for new guns, related firearm accessories and ammunition.
The Range Pistol Club's programs are designed based on the ever-evolving needs, rights and responsibilities of firearm owners. Therefore, the programs are often refined to suit the community.
Some of the classes offered include:
Concealed Weapon Permits for both new carriers and renewals
BSIS Security Guard Card, Exposed Carry & Baton Permit
Security Guard Certifications including Teargas/ pepper spray, taser, and electronic stun gun use
Self-defense classes both armed and unarmed
First aid classes and CPR in children and adults
Women-only classes for firearm training and self defense tips
John Lewis Professional Firearms Instruction
The John Lewis Professional Firearms Instruction was established by John Lewis. He is a firearm enthusiast whose love for firearms was nurtured by a good family friend when he was 13 years old.
The facility has highly trained instructors who are certified to provide numerous courses including the FSC Instructor Certification Course. This course is for anyone employed by a Federal Firearms License dealer in California.
In order to enroll for any classes at the institution, you must be at least 21 years old with proof of identification. Those younger need to be accompanied by an adult with California identification.
Conclusion
There are a lot of shooting range options in California, various locations can be found in their cities such as Sacramento, and especially great ranges can be found in Fresno. If you want to go shooting in Fresno, there are several cool places that you can check out. You can call up a family member or a few friends and make it a day filled with fun and learning.
If you don't have a weapon of your own, you can rent one at some of the ranges.