As an Amazon Associate we earn from qualifying purchases.
The demand for gun ranges in the USA has been on an upward trend in the last few years. This is mainly because of the number of people who enjoy shooting sports around the country. Target shooting is an enjoyable sport for people of all ages and skill levels.
If you are searching for the best family friendly shooting ranges in Chicago, there is a variety of options available today. Most of these ranges have invested heavily in providing the facilities and amenities needed to ensure customers have a fun-filled shooting experience.
Top 10 Shooting Ranges in Chicago
Chicago is known to have some of the top shooting ranges in the country. These facilities have innovative amenities and a range of ammunitions and firearms gathered from across the world. This ensures that the desires and needs of every gun expert are met regardless of their shooting experience.
Most shooting ranges will also have seasoned instructors who offer a range of classes to help you comfortably handle a firearm and safely handle guns. Here are the top 10 shooting ranges in Chicago.
OnTarget Range and Tactical Training Center
Midwest Guns and Ranges
The Maxon Shooter's Supplies and Indoor Range
Caliber Gun Range
Darnall's Gun Works and Ranges
Shore Galleries
Eagle Sports Range
Buffalo Range Shooting Park
The Range at 355
Gat Guns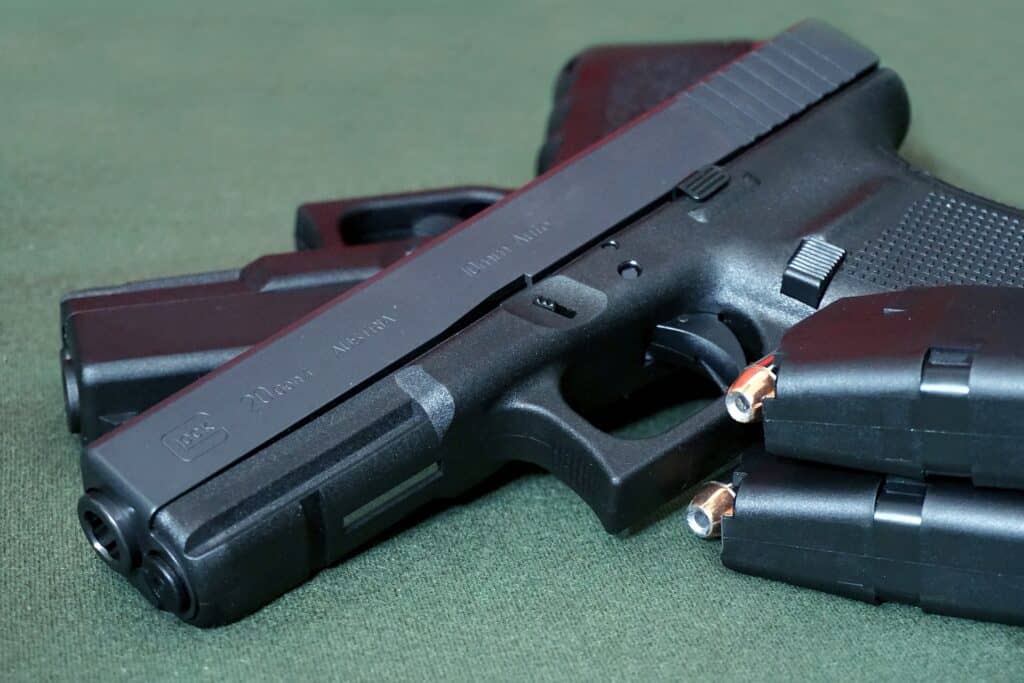 OnTarget Range and Tactical Training Center
OnTarget Range and Tactical Training Center is a high-tech shooting range for rifles, handguns, and shotguns in Northern Illinois. This 20,500 square-foot indoor range has a 12-position 25-foot pistol range and a 12-position 150-foot rifle range.
The facility is also designed to be an air-locked environment to ensure controlled air flow and sound proofing. OnTarget Shooting Range has been designed with the comfort and safety of the users in mind.
The facility has a retail firearms pro shop that sells a range of firearms, gear and a variety of ammunition to cater for your shooting needs. OnTarget Range provides classes for men, women, and children and these are facilitated by experienced and trained instructors.
The shooting range also partners with a Gunsmith shop that offers a range of general gunsmith services and cleaning, repair, and maintenance services for all kinds of firearms. The gun range attracts shooting enthusiasts from across the United States and from local communities.
Midwest Guns and Ranges
Midwest Guns and Ranges is the best shooting range in the whole of Chicago. This facility is preferred by both locals and travelers because it is professionally managed, provides affordable pricing, and has a convenient location. Midwest Guns and Ranges offers customers $15 rental handguns with unrestricted exchanges, allowing gun enthusiasts to try out every handgun available and know their personal preferences.
Midwest Guns and Ranges provides firearm safety training classes and Illinois concealed carry training provided by well-trained professionals. At Midwest Guns and Ranges, you will never feel nervous or embarrassed even if you are a beginner. They have professionals who will help you get the best shooting experience regardless of your skillset.
The Maxon Shooter's Supplies and Indoor Range
Maxon Shooter's Supplies & Indoor Range is one of the finest indoor shooting ranges and gun stores in Chicago. The indoor shooting facility has been in operation for over 6 decades serving both locals and travelers alike. The shooting range has eighteen 75-foot shooting lanes with 9 lanes for pistol and 9 lanes for rifle shooting.
Maxon Shooter's Supplies and Indoor Range also has a modern and well-stocked gun store that has a massive collection of guns, shooting accessories, and ear or eye protection to cater for the needs of every shooting enthusiast.
You can choose from more than 100 different firearm models from all the popular manufacturers. Whether you want to buy firearms or rent guns, the staff at the facility will help you make an informed decision.
Maxon Shooter's Supplies and Indoor Range offers firearms training classes in a modernized event space that can also be rented out for private events. Training is provided by well-trained and seasoned instructors. Similar to the shooting ranges in Washington, the shooting range also has an onsite gunsmith and a well-resourced workshop that can handle all your gunsmithing needs from scopes, sights and triggers to custom work.
Caliber Gun Range
Caliber Gun Range is a well-equipped modern indoor range in Chicago. The shooting range strives to ensure that every gun enthusiast has an enjoyable experience. They have 22 modern lanes that are equipped with advanced targeting and touch screens.
They also have eight lanes that are set up for tactical training and accreditation.
At Caliber Gun Range, you will be shooting in a clean and clear range that does not have any recycled air. This is because the facility has custom-made ventilation systems that use the finest technology available.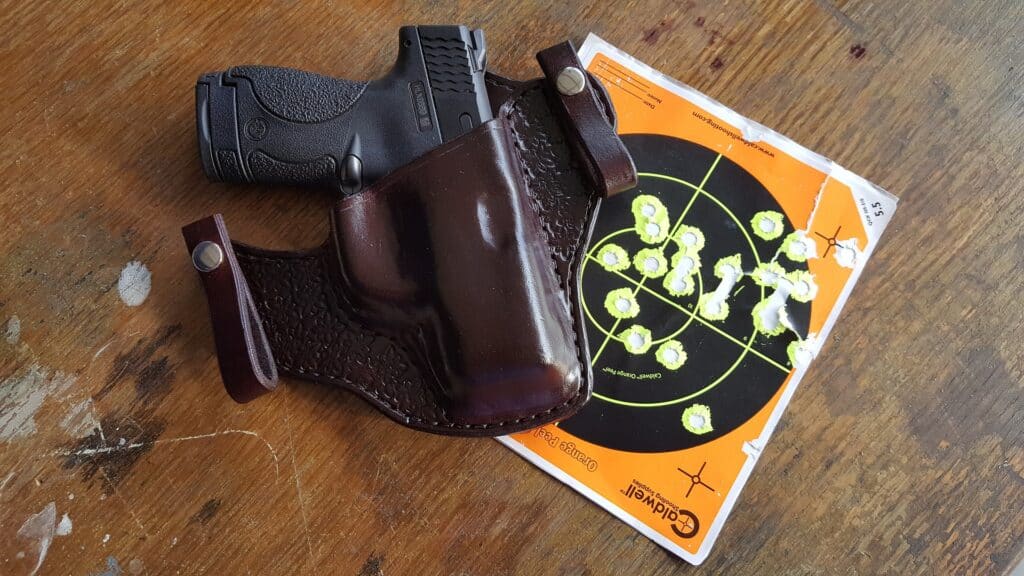 This offers a clear range that is free of any gunpowder residue or shredded rubber backstops to ensure the bay has no lead dust. The facility also offers a range of classes for all skill levels, all ages, and women-only classes, just like some gun ranges in Wisconsin.
Darnall's Gun Works and Ranges
Darnall's Gun Works and Ranges is a family-owned shooting range and gun shop that opened its doors in 1923. This is the only all-year-round shooting range in Illinois featuring Skeet, Trap, and 5-standing sporting clays. Apart from their range of shooting ranges, the facility offers personal training and instruction in firearm safety and self-defense classes.
Throughout the year, Darnall's Gun Works and Ranges hosts a variety of events and leagues including IDPA, SASS Cowboy Action Shooting, 3-Gun, and different skeet and trap leagues for organizations and businesses in town.
The facility also has gunsmiths who can handle all your gun troubles. At Darnall's, all gun ranges are open to the public and they offer the most affordable membership options in the locality with exclusive benefits.
Shore Galleries
If you are looking for the closest indoor shooting facility in the City of Chicago, then Shore Galleries is your best option. This shooting range was established in 1956 and has been serving the locals of Chicagoland for decades.
This facility is located just 25 minutes from downtown Chicago and is easily accessible. The facility features five 25-yard lanes and five 20-yard lanes that accommodate rifles, shotguns, and pistols.
Are you searching for a new firearm or want to try a new gun? Shore Galleries offers a variety of the latest firearms and accessories to lease and shoot. Customers can swap their firearms during their rental period.
The indoor shooting facility provides double wide stalls with innovative ventilation and lighting and full sound insulation. With industry-leading innovations, Shore Galleries provides the best place for training and practicing your shooting skills.
Eagle Sports Range
The Eagle Sports Range is one of the best shooting ranges in Chicago. The facility features 22 25-yard lanes and six 50-yard lanes to cater to the needs of every shooting expert. The shooting facility has invested heavily in the range and shooting experts can expect to have an enjoyable and exciting experience.
At Eagle Sports Range, the use of eye and ear protection is mandatory when shooting to prevent ear damage. Furthermore, each shooter requires a valid pistol permit that covers the firearm they are using, a policy shared by some gun ranges in Virginia. The facility provides standard targets free of charge for all members and they are meant for use inside the range only.
Buffalo Range Shooting Park
Buffalo Range Shooting Park is one of the premier shooting ranges in Chicago. The range's gun store is well stocked and sells a wide range of firearms featuring the latest firearms from around the globe.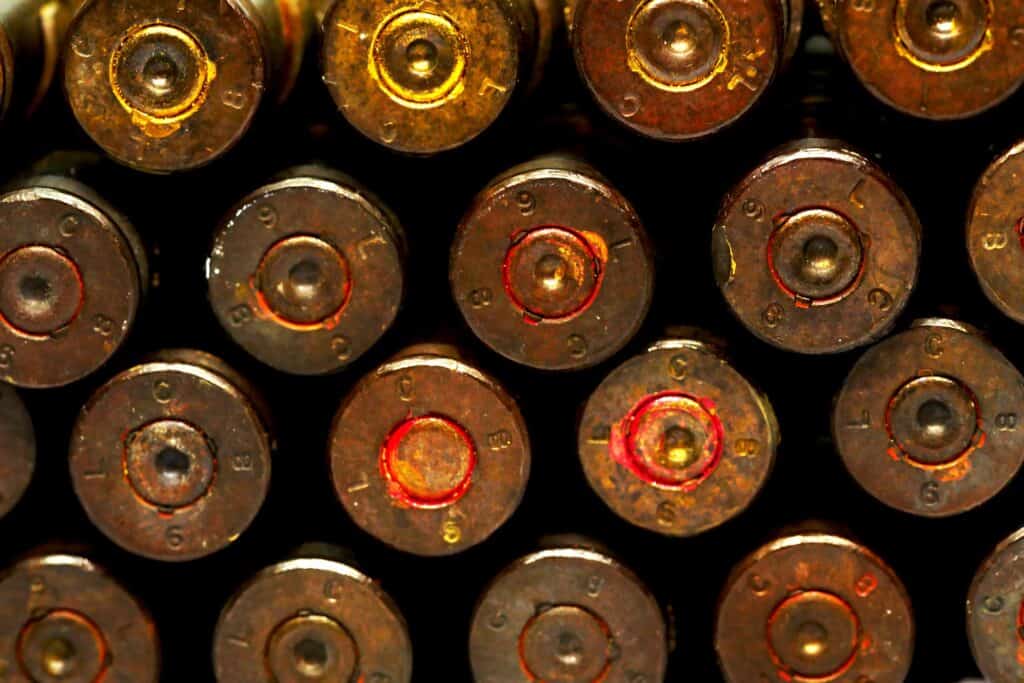 The facility also sells handguns, rifles, shotguns, and all accessories needed for everyday competitions like holsters, belts, bags, mag holsters, gun cleaning accessories, and firearm reloading accessories.
Similar to the shooting ranges in West Virginia, the Buffalo Range Shooting Park is available to host all your business or corporate events, bachelor and bachelorette parties and other special events. The facility provides adequate picnic benches and outdoor space for those who want to have an exciting and relaxing outdoor experience at the range.
The Range at 355
The Range at 355 features modern shooting ranges that incorporate basic to advanced targeting programs. The facility also has range safety officers who can help with any questions or issues that you have regarding using the shooting lanes.
The range at 355 has a firearm store that has everything from new to used firearms including shotguns, long guns, revolvers, knives, handguns, cleaning kits, and many more. They have trained and expert staff who can help you find whatever you are looking for.
The Academy at 355 offers classes for both inexperienced and experienced shooters. These classes are perfect for those who want to get their CCL or just want to improve their shooting skill-set. These classes are offered by expert trainers who are knowledgeable and helpful and will enable you to gain a better understanding of gun fundamentals, safety, and the current restrictions and laws.
Gat Guns
Gat Guns is the leading firearms super store and shooting centers in Chicago. The facility consists of 63 shooting lanes across different ranges. The facility has a gun store that has more than 2000 guns on display for purchase or rent.
This shooting range prides itself on providing an incomparable environment, incredible staff, and a variety of modern shooting facilities. Their staff will make sure you have the best experience regardless of whether you are an expert shooter or a beginner.
Gat Guns has professional staff who will help you choose the best firearm to cater for your needs and skill level. They also have seasoned instructors who schedule classes on a range of techniques and topics. Other services you can enjoy at Gat Guns include FOID/CCL applications, gunsmithing, electronic fingerprinting, FFL transfers cerakoting, and many more.
Conclusion
Chicago has many well-equipped and certified shooting ranges to cater to the needs of locals and travelers alike. When searching for a good shooting range, be sure to check whether the facility allows customers to bring their own firearms or rent them in the range.
It is best to go for facilities that have well-equipped firearm stores as they will provide you with a range of guns that you can use when practicing your shooting skills. Check out the above-mentioned shooting ranges to have the best experience and build your skills.