As an Amazon Associate we earn from qualifying purchases.
If you are looking for a way to conceal your guns and make them safer, the best option is to turn your closet into a gun safe. Have you ever wanted to turn your closet into a gun safe? We will discuss some of the best ways for how to turn a closet into a gun safe.
Whether it's protecting guns or valuables from burglars or just ensuring they are still there if disaster strikes, these tips have everything you need.
It might be coming to your mind why go with a closet when there are lots of storage options available in the house. A closet provides excellent protection against theft, criminal prying, and it's always easy to access your firearms due to easy accessibility, unlike in other storage or inside the garage.
So, let's get to know how to turn a closet into a gun safe? Also, for those on a budget, one of the cheapest ​and​ easiest ways to make room for gun storage is by converting your closet into a gun safe.
How to Turn a Closet Into a Gun Safe
Building the proper gun safes for your closet does not require many resources. You will need a protected door, a deadbolt, and a digital lock (Ultra Security) that does the work. But remember, a closet will not be as secure as a proper gun safe.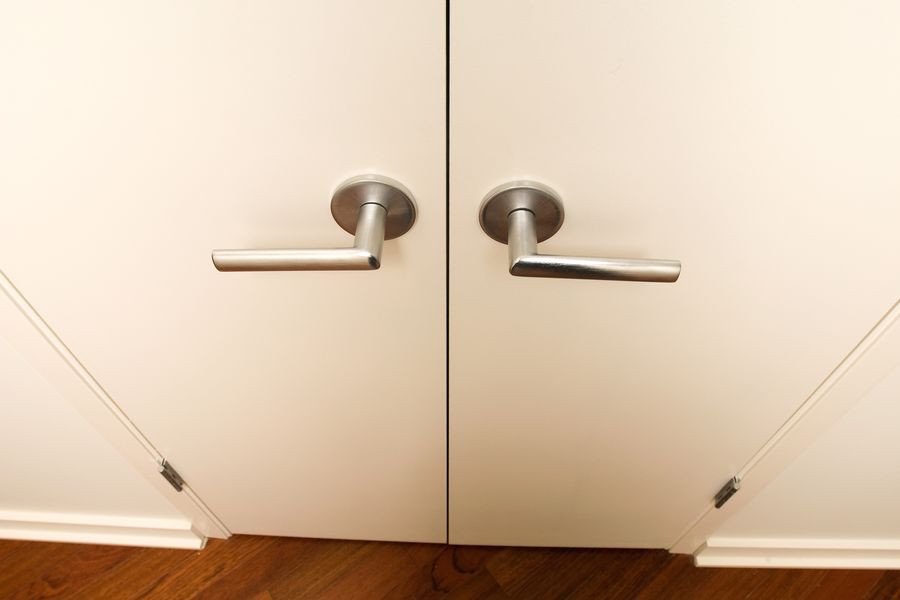 Selecting Your Closet
The first rule of making your home safer is deciding which closet becomes the "gun closet." Plan accordingly on which type of guns you will store inside the closet. As for the small or long rifle, you'll probably want to use different closets for storage depending on the size and type of guns you plan on keeping.
If you want a closet that can be accessed quickly, then a small closet near your bedroom is perfect for your convenience. But if you want to store more ammunition, long rifles, hunting gears, then going with a bigger closet will be perfect for your needs where you don't need to access it frequently.
Update the Closet's Interior
Most of the closets are built to store clothes, shoes, passports, etc. But to store a firearm you need a different setup with a more secure locking system. A gun closet helps store firearms in a safe and secure environment.
Remove any unwanted things and unwanted items from the closet to ensure that there are no obstacles to your weapons.
If you don't want more rods or any extra shelves then removing them makes them more spacious and easy to store more weapons inside the closet. Installing racks is an excellent choice to arrange your firearms, either mounted on the wall or freestanding.
Purchase a Closet Door
Gun owners who don't have a security door in their closet are making the job easier for criminals to locate all of their firearms with ease. Guns in the home are visible if you secure them at a less secured place especially in a closet that doesn't have secured door.
For this reason, securing your door may be the most important step you can take to protect your weapons.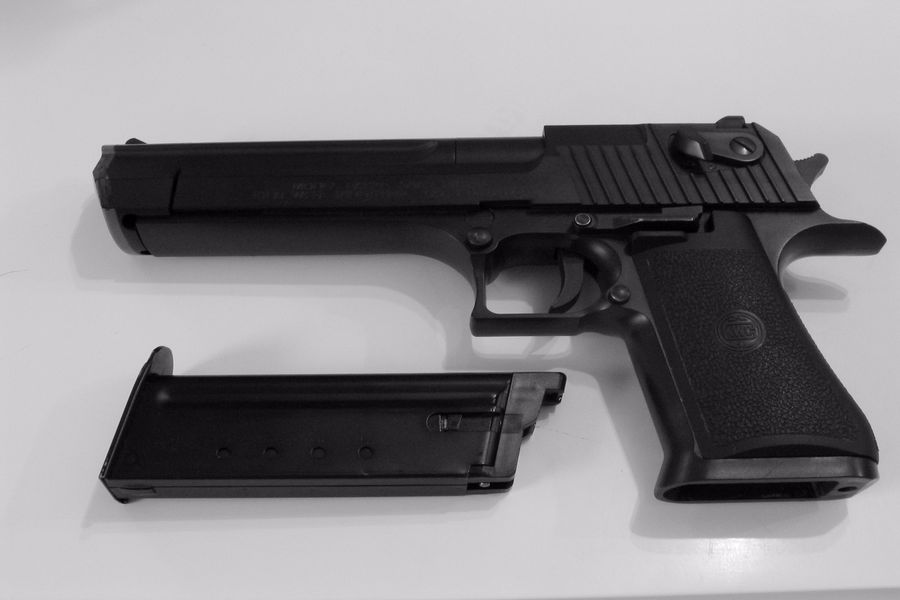 Well in this case it's time to purchase the secured door for your closet.
There are multiple doors available in the market:
they are steel
they are wood
Go with a steel door that has a secure deadbolt and locking mechanism which protects the firearms even from forced break-ins.
Ensure that the height of the door's bottom will fit comfortably in your closet opening as you don't want to be left with an unusable door. So before purchasing the door make sure you have the right measurement before heading towards the store.
Adding Lock Mechanism
After doing all the necessary work of setting up the closet gun safe, now it's time to add some safety features.
For added security;
you can add either a digital lock
you can go for a manual locking system
In my opinion, having a digital keypad is more secure than a manual locking mechanism.
But in digital keypads there are two types of options are available and these are keypads with a screen and another one without any screen. But both have the same protection level.
Conclusion
The above method will help you to store your firearms with the above information. Now after following the above steps for how to turn a closet into a gun safe you will be able to store your guns a lot easier with added security.