As an Amazon Associate we earn from qualifying purchases.
I have seen many safe owners asking how to open locked gun safe. It seems like an easy question, but the answer is not as simple as you might think. There are many different locks and various ways to open locked gun safes.
In this blog post, we will go over some of the most popular methods for opening up a locked gun safe and give some tips on what tools you should bring with you before getting started!
How to Open Locked Gun Safe
Many people have a gun safe in their home that they keep locked for safety reasons. However, if one day you find yourself locked out of the safe without the key, it can seem like an impossible task to open the safe again. Luckily, there is a way around this problem.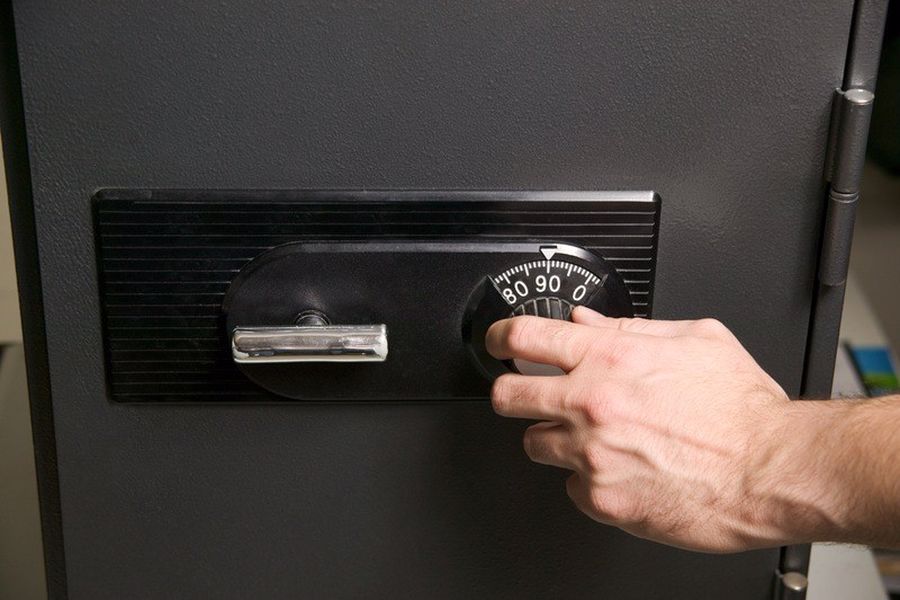 How to Open Biometric Gun Safe
Biometric locks are mainly referred to as the most secure lock compared to other traditional locks available in the market. These units are capable of storing up to 120 unique fingerprints from different in its database. So, your gun safe can be accessed by multiple members to whom you have given access.
To use a biometric lock, you have to first set it up by reading the manufacturing guide that comes with the safety box. There will be a detailed guide on what you need to do properly to store your fingers in gun safe database.
But sometimes, biometric locks start showing errors despite you have scanned your correct finger. So, if you have some problem below method will help you to access the unit.
Make sure your finger should be oil-free and should be dry before scanning your finger on a biometric scanner.
Sometimes when we are in a hurry, we want to access our stored items quickly, and we remove our fingers quickly without giving time to the biometric scanner. Every biometric scanner will take at least 2-3 seconds to scan your finger correctly.
Check whether the batteries or electrical source is properly giving enough electricity to the unit.
Still, if the above method does not work for you, you should call manufacturing customer support and tell them to replace or fix the error.
How to Open an Electric Keypad Lock
Electric locks are the best way to lock/unlock the safety box. The electric lock comes with 4-6 numbers according to what gun safe you have purchased. Sometimes these electric lock start showing some problem and does not allow us to access the stored firearms.
So, here is the method that might help you out when your electric unit is not operating properly.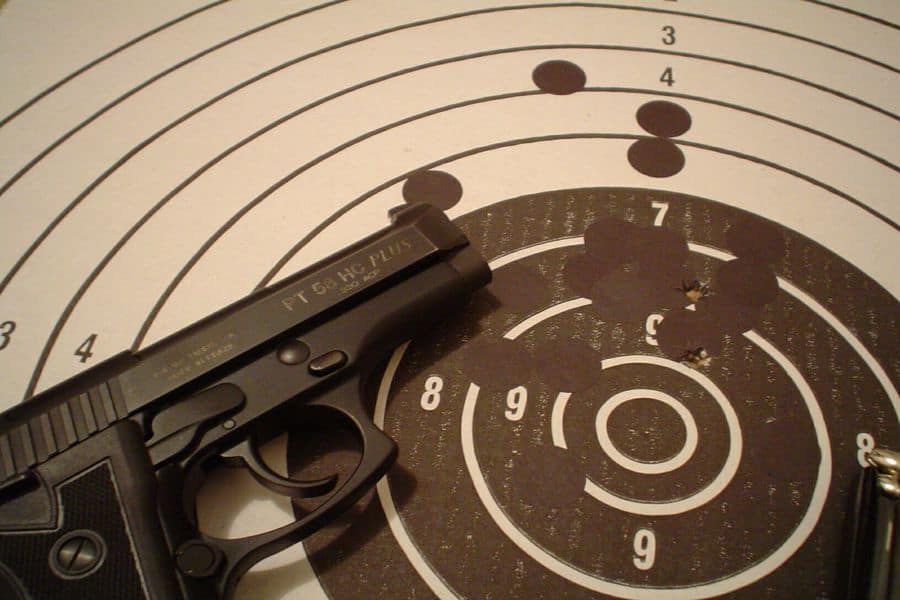 Every electric safe comes with a backup key. So, if your electric safe fails to open, then open it up with a backup key.
Replace the battery with a new one and see if the voltage has been powered up and your safe has enough power to open the unit with an electric code.
Insert the knife tip inside the keyhole and shake it up and down, forcing the lock mechanism to open the safe
KONOLL Fruit knife 5-Inch Paring knife Kitchen...
【PROFESSIONAL UTILITY KNIFE】: high-quality carbon stainless steel greatly improves the hardness...
【Multifunctional Fruit Knife 】this professional 5-inch fruit knife is classified and designed to...
【Hollow blade design】: The 5-inch utility knife blade with Hammered Oxidized nonstick coating is...
How to Open Combination Lock
Combination locks are the oldest lock used by many people for centuries. These locks do not require any battery or electricity to operate. Put the manual key inside the keyhole, rotate the key, and the lock is opened.
But sometimes, when we put the key inside the gun safe, the key either gets stuck or we sometimes misplace the override key. Below are the steps that will help you unlock the safe.
Lubricate the lock and key and check whether that works.
If the key is misplaced or not working, then you can always ask for a replacement from the manufacture. Call customer support and ask for a new key. Either they will charge you a minimal fee or provide you free.
If you are in a hurry and or the lock is not working, then you can insert the screwdriver into the keyhole and clockwise or counterclockwise until there is a sound of the lock has been broken. Remember, after trying this method, you will not again lock the unit.
Final Words
We hope this guide will help you to open the locked gun safe. This is general information, and we don't take any responsibility if you apply the above method and your gun safe is of no use. So use according to your due diligence.