As an Amazon Associate we earn from qualifying purchases.
Browning gun safes are known for their attractive and polished look, both inside and outside. Browning is one of the most popular rifles and pistol safe brands in the market today. However, with such popularity, it's hard to know who makes browning gun safes nowadays.
Who Makes Browning Gun Safes?
ProSteel Security Products (more commonly known as ProSteel or Provo Steel & Supply) is the company that makes Browning gun safes. They're currently the only manufacturer of Browning ProSteel Gun Safes.
It all started with the Browning Arms Company. They've been making top-quality weapons for over 100 years. During the 1970s, they decided to start a line of gun safes and partnered up with ProSteel.
ProSteel is a metalworking company that started in 1947. They make residential and commercial vault doors, security doors, and tornado doors. In the 1970s they started making gun safes and partnered up with Browning to give me Browning ProSteel Gun Safes.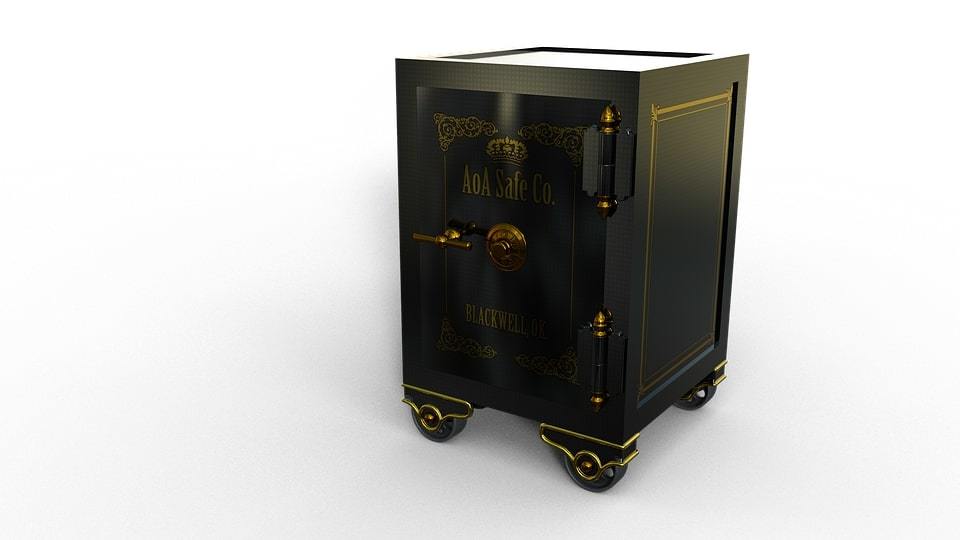 Where Are Browning Safes Made?
ProSteel has its main operations located in Provo, Utah. Despite lower manufacturing costs in China and other countries, Browning Gun Safes are still made in America, which is why most people trust their quality and safety standards.
That's probably why many Americans also buy Browning Gun Safes. You're buying one of the top quality, cool-looking, unrivaled security gun safes while helping the economy at the same time.
Are Browning Safes Waterproof?
There aren't many gun safes that I can say are fully waterproof. Most gun safes have holes in them that allow for electrical wiring and don't have a waterproof seal. If you want your valuables to be really safe from water, your best option would be to place them in waterproof zip lock bags inside your safe.
These zip locks bags will also provide protection from any moisture inside your gun safe, so they're always a great solution.
Advantages of Using Browning Gun Safes
There are a lot of things that make Browning Gun Safes among the best and most sought after gun safes in the market right now:
They Are Experienced Gun Manufacturers
Browning is one of the oldest gun manufacturers around. John Moses Browning manufactured his first Single Shot rifle in 1878. They've been in business ever since.
Because of their expertise in making guns, they know what a gun safe should need to protect guns. They test out and invent guns, so they know all of its properties completely. This helps in making their gun safe models catered to the safety of specific guns and in general.
They Only Use American Steel
Many industries believe that American steel is the best in the market to date. Steel from other places in the world is a cheaper alternative without the quality and ruggedness of American steel.
Browning uses top-quality American steel in manufacturing their gun safes. This is why they're among the top when it comes to gun safes because they don't compromise on quality. By using American steel, Browning gun safe owners can rest assured knowing that the level of protection can hold up against the most advanced break-in tools.
These American standards make Browning gun safes durable and reliable. They can last you for up to decades while working in good condition.
They Feature a Variety of Gun Safes
Browning makes a lot of variations of gun safes and you have a wide range to choose from.
You can choose:
You are also assured that all of Browning gun safes have the highest technological advancements when it comes to the security needs of your gun safes. No matter big or small.
What Kind of Warranty Do Browning Safes Have?
Browning gun safes offer a 5-year workmanship warranty. If you find any defects or anything problematic with your gun safe within 5 years, you can contact Browning ProSteel and they will repair your gun safe or replace it if needed.
They also offer:
A limited lifetime warranty.
This warranty covers any attempted break-ins, actual break-ins, and fire damage to your gun safe.
This type of warranty is common among gun-safe companies and it's nice to have one in a Browning gun safe.
Browning gun safes have one of the longer warranties among gun safes and it's a nice safety and security option to have as a consumer.
Conclusion
Browning gun safes are manufactured in America by an American company and use only top-quality American steel. This is why Browning gun safes are regarded as some of the best and most popular gun safes brands in the world.