As an Amazon Associate we earn from qualifying purchases.
Like many gun-owners, you've probably put your gun safe in a place where it's a bit dark to make it unnoticeable. However, it can be annoying not to have some lighting around when you're doing routine checks in your safe. Gun safe lighting isn't merely for aesthetic purposes, they can also serve safety purposes.
Some lighting is very helpful especially if your gun safe is in a dark area in your home. Lighting will also help find your firearms a lot easier. If you're wondering how to install lights in a gun safe, rest assured knowing there are many options you can use on your gun safe.
How to Install Lights in a Gun Safe
Simply put, there are many ways you can install lights in a gun safe as there are different lighting options you can choose from.
Led Lighting System
The most common type of lighting system used for gun safe are LED lighting systems. LED gun safe lights vary in different shapes and sizes and some of them are on the expensive side. You'll generally only need one light for lighting your gun safe.
Most LED gun safe lights are motion-activated. They will only turn on when the door to the safe is open. This helps reduces your energy consumption and you won't have to worry about leave the light on accidentally.
All you need to do is install all the wiring and electrical connections before installing the final layer of fireboard. Make sure it looks neat and tidy and not messy.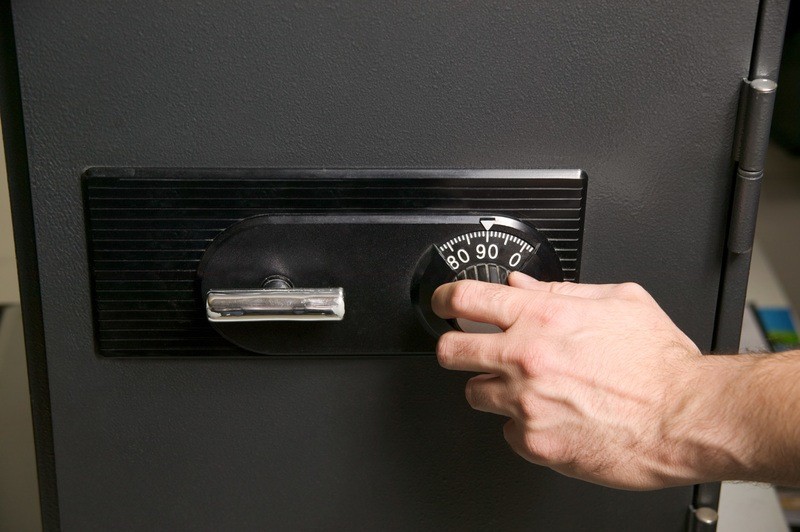 Gun Safe Light Kit
You can also use a gun safe light kit for lighting up your gun safe. Gun safe light kits are usually cheap and you can buy them from brick and mortar stores as well as online retail websites. They're mostly cheap because you need to put them together and set them up before you can actually use them.
Gun safe light kits usually come with LED lights and next to them are CFL bulbs. They both run on AC power, which is the most common power in a typical household, and DC power, which comes from batteries.
Gun safe light kits usually come with instructions on how to install them on a gun safe. Make sure you follow the instructions carefully and have the required materials needed before installing.
DIY Gun Safe Lighting
If you have some basic knowledge of wiring and electricity, then making your own gun safe lighting can be a viable option. Depending on your skills, the options in gun safe lighting is limitless.
You can use LED bulbs, rope lighting, or you can use cheaper lighting alternatives like CFL or incandescent lighting. You can also install motion detectors that will light up when the door is opened or just install a simple switch for turning the light on and off.
Some gun owners even take it to to the next level and design their own gun safe lighting for aesthetic purposes.
Things to Consider When Buying Lights for Your Gun Safe
Gun safe lighting is a combination of parts and components combined together to provide lighting to your gun safe. These include light bulbs, power source, mounting accessories, sensors, and other components. 
Light Source
The 2 most common light sources for gun safe lighting are LED lights and CFL bulbs. Both of these light sources are great for gun safe lighting. Both have their own pros and cons for gun lighting.
CFL bulbs consume less energy compared to incandescent lights and shine brighter. However, the downside is they are usually big in size and can use up a lot of space in your gun safe. They'll be likely to break because of the size so you'll have to be extra careful when you use the gun safe.
LED lightin​​​​gs are a more economical and compact alternative to CFL. They also consume less power and are very flexible so you can install them in almost any area in the gun safe. They also have a lifespan 8 to 10 times longer than CFL bulbs. However, if one LED malfunctions in a strip, you'll have to replace the whole LED strip.
Power Source
You can use AC or DC power to light up your gun safe lights. Both of them have different uses for certain situations.
AC power relies on an internal power outlet to light up your gun safe lighting. Drilling holes in your gun safe to install a power outlet can reduce its capability in terms of fire and water resistance. AC power would be ideal for you if you frequently open your gun safe on a daily basis.
DC power uses batteries to light up your gun safe. It's great if your gun safe doesn't have an inner power outlet or there's no power outlet within the room the gun safe is kept. Batteries are only good if you're using switch-based lights. Consider motion sensors can drain the battery very fast.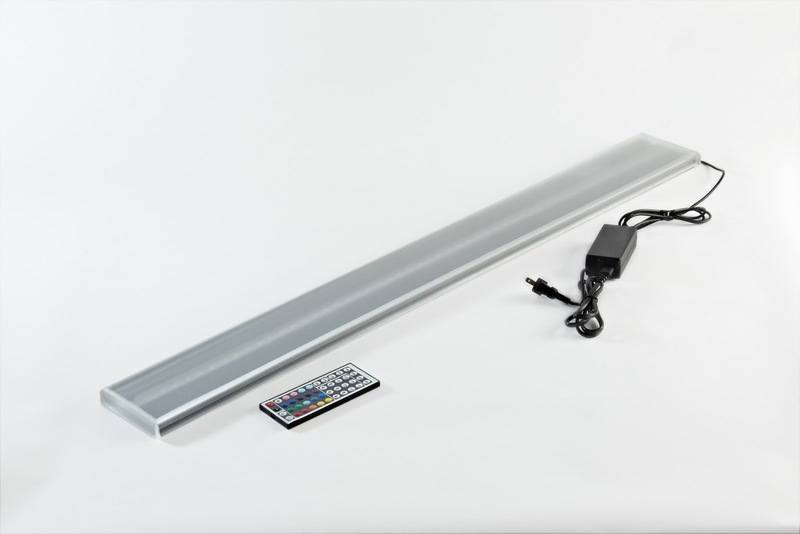 Method for Turning it On/Off
Depending on your preference, you can use an on/off switch or a motion sensor to light up your gun safe. The light switch is the most common method for lights in a gun safe because it's very energy efficient. 
Motion sensors activate when the door of the gun safe opens. Motion sensors are great for dark rooms as you won't struggle to look for the switch in a dark room. You also don't have to worry about turning them off after using the safe because they automatically turn off.
Mounting Options
To keep your gun safe neat a​​nd clean, you need to install some electrical wiring in a way that's tidy and organized. So, you need materials to mount them on the gun safe. The 3 most used mounting options are:
Magnets: Great and convenient. However, they're susceptible to snagging and shifting when moving things inside the gun safe.
Screws: More sturdy and durable option. Screws ensure your wiring will stay in place in most situations. However, installing screws require a lot of effort and might affect the construction of your gun safe.
Adhesive: The most simple and efficient way to mount your wirings. Simply peel off the adhesive from their back and stick it into place. The problem is that they normally wouldn't last long and will fall out eventually. However, adhesives these days are quite strong and will last you longer.
Conclusion
Installing lights in your gun safe is a necessary way to add security and convenience to your safe. There are even some gun safe light installation kits available you can use if you don't have the time for it. Make sure you follow the instructions and safety precautions to avoid accidents and faulty lighting installations.