As an Amazon Associate we earn from qualifying purchases.
Whether you want to hook up a high-quality light, a charger, or a dehumidifier in your safe, you will need an outlet. But how to put an outlet in a gun safe?
It entirely depends on the safe you own. We've broken down how to do it below.
How to Put an Outlet in a Gun Safe
To put an outlet in a gun safe, you need a hole. Most safes have a hole on the back to pass a wire through it. If your safe doesn't have a hole on the back, you will need to drill a hole into it. You can do this with two drill bits: 3/8 inch and ¼ inch.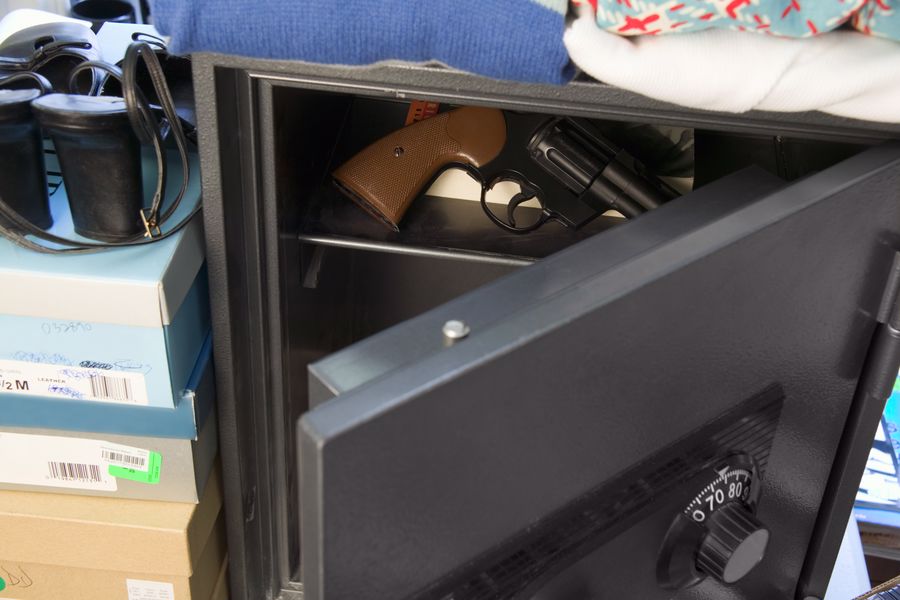 You should first call the manufacturer and ask them if drilling a hole through the back will void the warranty. Then, you can use the drill bits to drill the hole, buy a power outlet kit, and install it into the safe to power whatever you need.
How Do Safe Power Outlet Kits Work?
Safe power outlet kits are easy-to-install kits that typically come with two or more outlets and a couple of USB slots. These allow you to power devices such as:
laptops
hard drives
lights
dehumidifiers
Hooking the kit up to the safe is quite easy: all you have to do is run the wire through the safe's hole, and reconnect the wires are necessary. The ease of setup and quality of these kits makes them an attractive option over a regular extension box.
Manufacturers typically recommend you to wrap the wires and connector with electrical tape to add strength and protection to the device. You can also use a hook/loop to adhere the outlet to the carpeting inside the safe.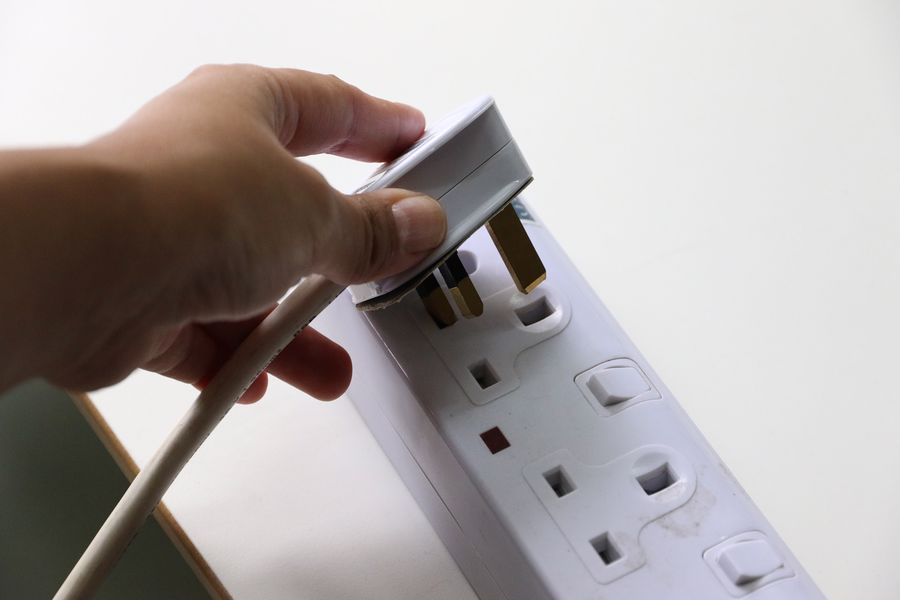 Does the Hole on the Back of Safe Affect Fire Protection?
Most contemporary gun safes come with holes built into the safe, typically located on the back, to allow the owner to pass a wire through. Well-known gun-safe brands tend to test the hole for fire safety.
It's important to note that even though the hole may be fireproof, the power outlet kit you install may not be. If the hole is fireproof, it will keep smoke and heat out of your safe, but the outlet kit will burn and fail when exposed to fire outside the safe.
If the gun safe you own does not have a hole, drilling a hole may compromise its fire safety. It is important to use fireproof caulk to seal the hole after installing a power outlet kit.
Conclusion
Putting a power outlet inside a gun safe is as simple as purchasing a gun safe power outlet kit and installing it. Many gun-safe manufacturers offer this as an accessory, and you can also find options on sites like Amazon. If your safe does not have a hole to pass the wire through, you can drill a hole using 3/8-inch and ¼ inch drill bits.