As an Amazon Associate we earn from qualifying purchases.
New Jersey has very restrictive gun laws and as a gun owner in this state, you need to know how that affects how you handle your firearm. If you need constant practice, you will need to use gun ranges more. It is important to find out how these laws affect your use of gun ranges as well as the transportation of your firearm.
Do You Need a Gun Permit to Shoot at a Gun Range in New Jersey?
You don't need a gun permit to shoot at a gun range in New Jersey. While it's not a requirement to have a firearms ID card, it offers great privileges, especially when it comes to gun rentals.
If you have a government issued firearms ID card, you can rent firearms at the ranges individually and will not have to be in a group.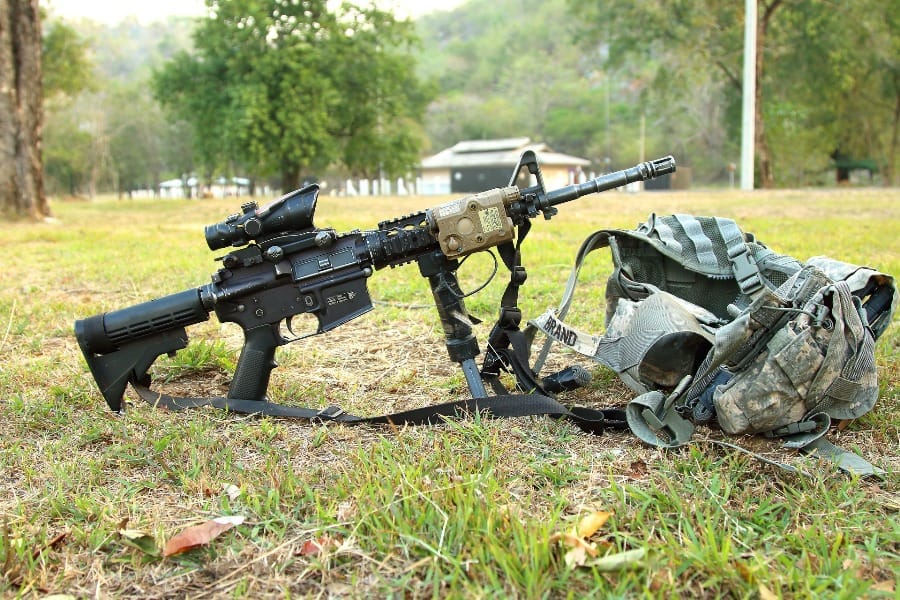 New Jersey has very tough gun laws touching on firearms handling and purchase. This is because the state follows 'May Issue' principle where a person has to prove justified need to carry firearms. You will require a state permit to purchase a firearm within this state as well as a permit to carry whether openly or in a concealed manner.
The state offers the carry permits to residents only. The laws here are so restrictive that getting this permit is difficult. Therefore, there is no guarantee that you will obtain the permit from this state. The state does not recognize permits from other states.
Applying for Concealed Carry Weapon Permit
As mentioned, only residents of New Jersey can apply for this permit. To apply, you need to meet the following requirements:
Be an adult of at least 21 years
Be of good character
Show familiarity with handling and using firearms safely. You need to complete a training course to show this competence
Show a justifiable need as to why you need to carry the handgun
Provide three references from character witnesses of high reputation
The applications will also consider all federal requirements that include prohibitions that could make you ineligible for this permit.
Once issued, the permit is valid for 2 years. It currently costs $50 to apply for this permit and for a renewal as well. You can apply for this permit at the municipal police department where you reside. It usually takes 60 days for you to receive the permit after application.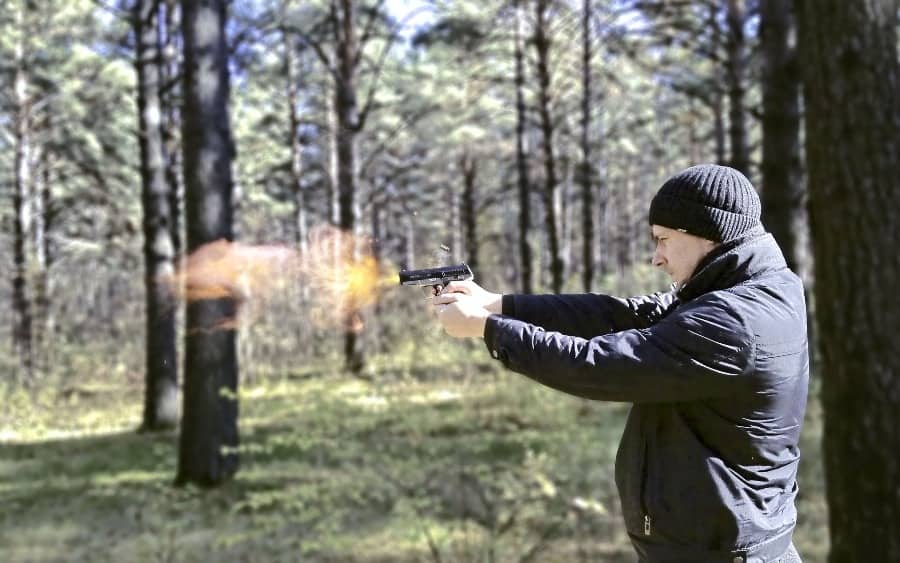 Transporting Firearms in New Jersey
To be on the safe side, always carry your permit with you as you travel to and from the range with your firearm. While you are not under any obligation to inform law officers about the firearm, having your permit with you may help you avoid legal issues.
It is illegal to carry a loaded firearm inside a vehicle without a license. If you do not have a permit with you, ensure the firearm is unloaded as you travel to and from the range. You should unload it and keep it in a closed and locked gun case.
You can also lock the unloaded firearm in the trunk of your car.
You should not carry your firearm openly as this is prohibited in this state. The permit issued only covers conceal carry and therefore, you should only transport your weapon in a concealed storage. You should also avoid areas where carrying weapons is prohibited, therefore it is advisable to travel straight to the range and back home without detours.
Conclusion
As New Jersey has tough gun laws, it means that you need to be careful so as to avoid unknowingly break any laws. Ensure your permit to carry is up to date as you will need to transport the firearms to and from the New Jersey gun ranges. In addition, transport your firearm properly as directed by the law.