As an Amazon Associate we earn from qualifying purchases.
A firearm in the wrong hands is a dangerous thing, as witnessed in the numerous random shootings that have claimed innocent lives. That's why gun laws are being tightened left, right and center to ensure only responsible citizens own firearms.
If you are taking part in shooting sports in a range, you must familiarize yourself with the laws that govern gun use in South Dakota.
Do You Need a Gun Permit to Shoot at a Gun Range in South Dakota?
No, you do not need a permit to shoot at a gun range in South Dakota because it is a permitless state, and no license is required to own a firearm, nor is firearm registration needed.
You must attain 18yrs to be legally allowed to purchase a rifle or a shotgun and 21 years to buy a handgun. There are no possession requirements for long-gun ownership.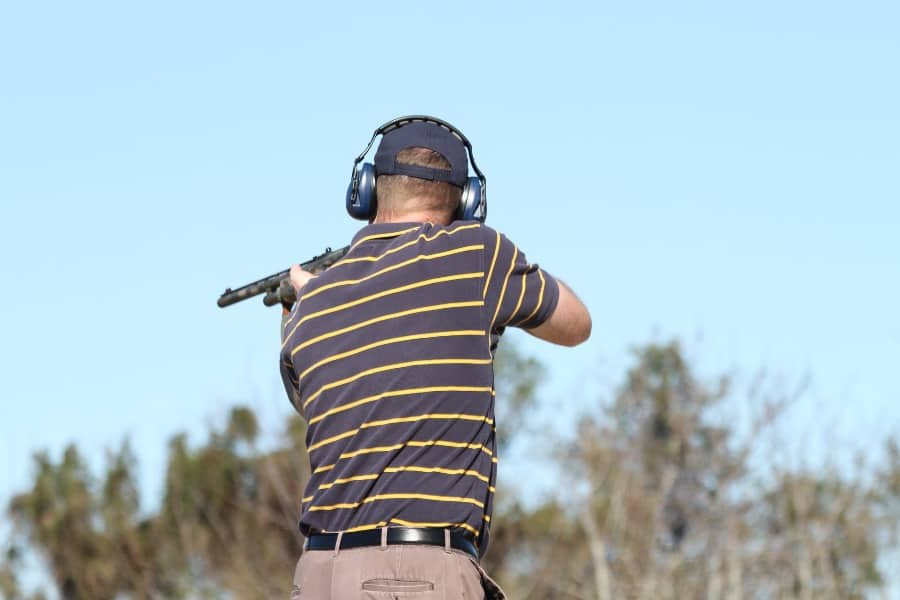 Where Can You Open Carry?
The law prohibits the open carry of a weapon in bars and restaurants that sell alcohol and get more than 50% of their sales from alcohol, county courthouses or courtrooms, and all learning institutions, including elementary or secondary schools. Open carry in private establishments as per the owner's discretion.
In the absence of a concealed carry permit, you cannot carry a weapon in your vehicle unless it is unloaded, concealed, and placed in a holster, trunk, or visible gun container. These rules apply to snowmobiles and motorcycles as well. The firearm must always be unloaded and carried in an enclosed case.
The restrictions do not apply to pistols if the owner has a carry permit for it.
Other areas where open carry is allowed include:
State forests
Parks
Wildlife management areas
Roadside rest areas
Concealed Carry Permit Requirements
The applicant must be above 18 years with no criminal record of a felony or a violent crime. They must also be a legal resident of the state and have lived in the county for at least 30 days. They must not have been a danger to others in the last ten years or addicted to any state-controlled substance.
Mental instability will lead to the rejection of the permit application.
The Sherriff usually has a 5-day window to issue a temporary concealed carry permit. The county commissioner gives an official license after seven days. Open carry is, however, allowed without a permit.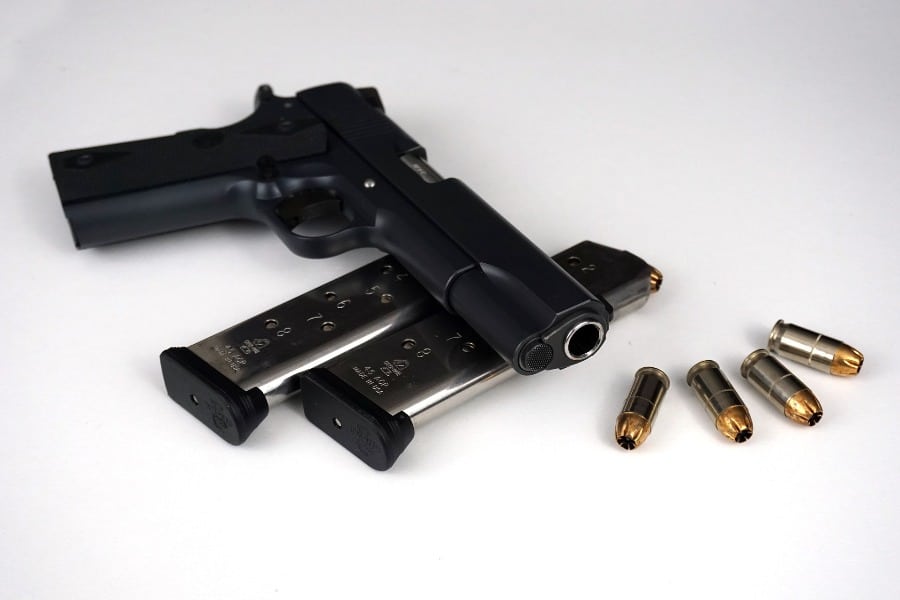 You can also choose a gold or enhanced card subject to other fees, background checks, and firearm safety training courses. The enhanced permit gives you reciprocity with other states.
It is important to note that machine guns are prohibited in South Dakota unless you are a law enforcement and military service member or you have a valid federal license.
Application Procedure
You must determine the type of permit you need, either regular, gold, or enhanced. A training course is compulsory for the enhanced permit. Whichever permit you settle for, you must visit the local sheriff's office to make a provisional application.
The sherriff then issues a temporary permit for five days and a full permit within 30 days from the county commissioner.
A regular permit goes for $10 while a Gold card limit goes for $70. Renewal is $10 renewal for each of these permits. Owing to its added benefits, an enhanced card costs $100 and $50 for renewal, and you will also have to pay a $100 fee 30 days after the expiration date.
There is an additional fingerprint fee for gold and enhanced cards charged at $43.25.
Conclusion
Before getting your firearm to shoot at a South Dakota gun range, it is vital that you understand all the gun laws in South Dakota and how they apply. This way, you will have a trouble-free experience in your shooting endeavors.