As an Amazon Associate we earn from qualifying purchases.
Fondly referred to as the 'Buckeye State', Ohio is home to the Wright Brothers as well as a variety of other tourist attractions. If you live or work in Ohio and are looking for a fun activity to do over the weekend, perhaps you have considered a visit to the gun range.
But before you can pack your range backpack and shooting gear, you need to find out whether the range officers will require you to produce a gun permit.
Do You Need a Gun Permit to Shoot at a Gun Range in Ohio?
No, you do not need a gun permit to shoot at a range in Ohio because open carry is legal in the state without a permit in any setting except vehicles and businesses where alcohol is sold.
Ohio is a shall-issue state whereby concealed weapon licenses are issued by a county sheriff at the county level. There is no firearms registration, background checks, or purchase license required to buy a gun from a private individual.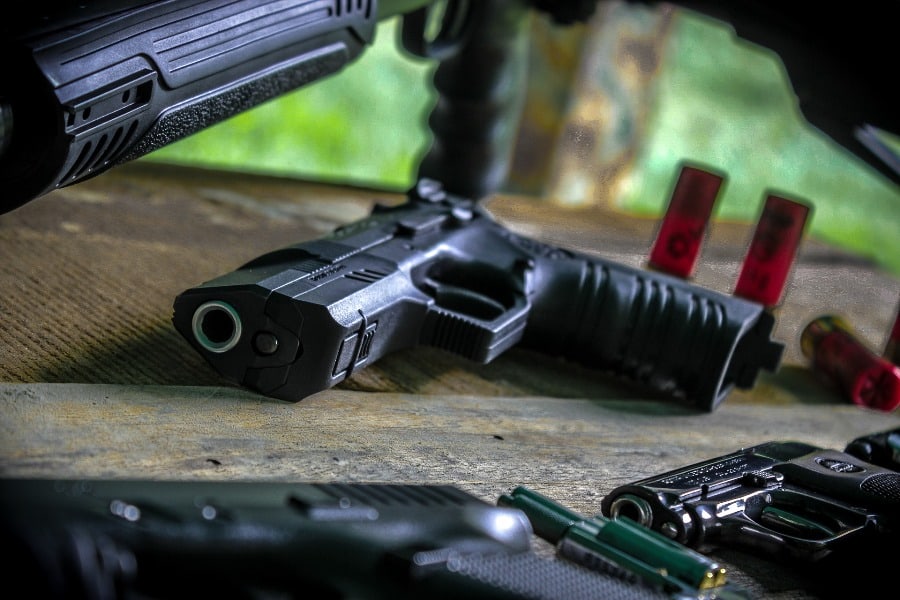 Permit Application Process
Concealed weapons carry in Ohio is only legal for residents who possess a concealed firearms permit. If you have recently relocated to Ohio, it is important to note that one is only considered a resident only if you have legally lived in Ohio for at least 45 days. If you are a non-resident, then you will be required to have a valid permit from your home state.
The Ohio Concealed Handgun License is only issued to residents who are over 21 years of age and they have successfully completed a minimum of 8 hours of professional firearms safety training. A non-resident can only apply for this license if they are employed to work in Ohio.
The Guns To Carry website highlights the fact that the fees charged for the CHL license vary depending on how long one has been a resident of Ohio state. The charges apply as follows:
Resident for less than 5 years: An original permit costs $91, while a renewal costs $74
Resident for more than 5 years: An original permit costs $67, while a renewal costs $50
The United States Concealed Carry Association website indicates that the gun laws in Ohio do not allow concealed carry of any other type of weapon except handguns.
In addition, if you are visiting a gun range in Ohio with your own ammunition, you will be glad to know that there are no restrictions on maximum handgun magazine capacity in Ohio. An Ohio concealed carry license is valid for 5 years from the date of issue and the processing time is approximately 45 days.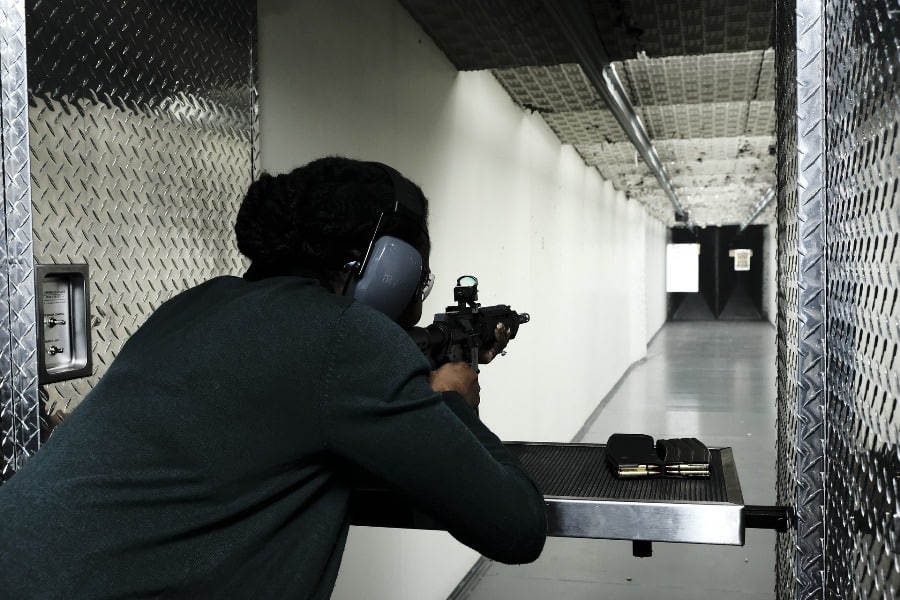 Gun Ranges in Ohio
There is a large number of excellent gun ranges in the Ohio area. Farm and Dairy website reports that in December 2020, the Delaware Wildlife Area shooting range (which is the largest public shooting range in Ohio) re-opened its doors after a long period of closure due to renovations.
Different gun ranges in Ohio might have different regulations pertaining to who they allow to shoot at their range as well as what type of firearms, ammunition, or firearm accessory that you can use while at the premises.
To be on the safe side, it is always a good idea for you to contact the gun range that you intend to visit in advance so that you can find out the specific range rules that they have in place pertaining to gun permits.
Conclusion
The gun laws in Ohio are quite favorable for gun owners in the region hence you won't have to worry about applying for a permit before you can visit the gun range.