As an Amazon Associate we earn from qualifying purchases.
Vermont's gun situation is very worrying. Due to the weaker gun laws than every state around it, it has the nation's 16th highest gun trafficking rate. This helps breed criminals who also use guns to transport drugs.
However, this narrative can change if all residents deliberately purposed to be responsible with the firearms by shooting more in a gun range, helping discharge the negative energy exhibited by firearm abusers.
Do You Need a Gun Permit to Shoot at a Gun Range in Vermont?
No, you do not need a permit to shoot at a gun range in Vermont because the state neither requires nor issues a permit to carry openly or concealed. Any person above the federal age of 18 can legally own a firearm and carry it openly or concealed. Since Vermont is a constitutional carry state, permitless carry is allowed for both residents and non-residents of the state.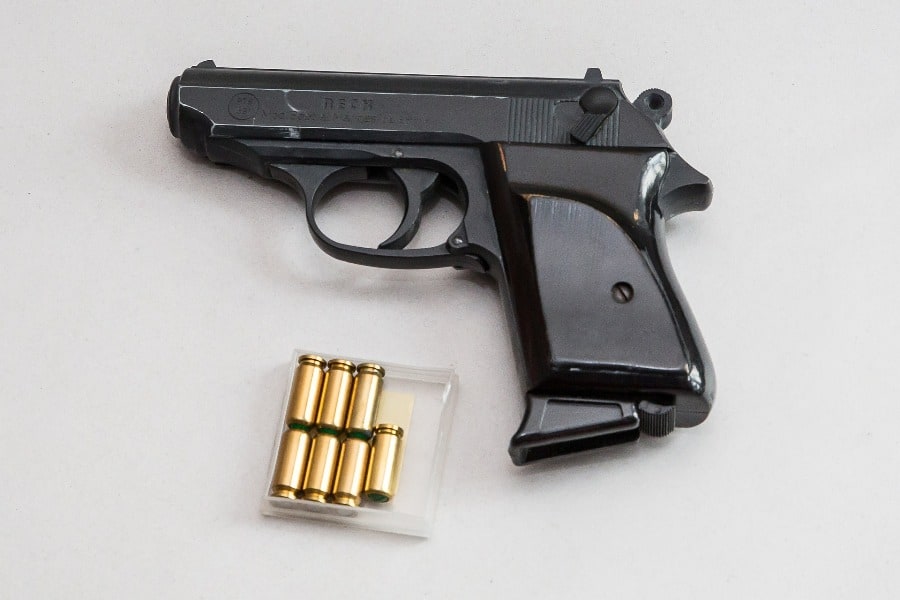 Open Carry Laws in Vermont
Being a permissive open carry state, a gun owner does not need a license to open carry. The state also allows the use of machine guns and other types of automatic weapons as long they are federally licensed. The magazine limit for firearms is strictly fifteen gun ammunition rounds, and gun owners are expected to adhere to this.
All private firearm dealers are subjected to a background check to rule out any criminal record through a state-licensed dealer before selling and allowing purchasing of any firearms. While the state government can regulate firearms, counties can have ordinances for gun regulation within their jurisdiction. Concealed carry permits are not available in Vermont.
The Legal Places to Open Carry
Vermont allows open carry in several parts of the state:
You can possess or open carry a firearm in restaurants and bars
You can open carry in a private car and Vermont roadside areas
There is no prohibition to open carry in state forests, parks, and wildlife management areas
Open carry in worship areas is allowed as long as there is no signage expressly prohibiting the open carrying of a firearm on the premises
Illegal Places to Carry a Firearm in Vermont
There are places where you cannot open carry in Vermont:
You cannot open carry in all learning institutions, including elementary and secondary schools, universities, and colleges.
Open carry is unlawful in certain areas controlled by the state, such as game refuge areas in Bomoseen and Mud Creek areas in Alburgh's Mud Creek areas.
You cannot open carry in lodging facilities like guesthouses and hotels if the owners forbid it.
It is illegal to open carry in courthouses and courtrooms.
Open carrying in any state building or institution owned by the state is unlawful.
You cannot open carry in any place prohibited by the federal laws of the land.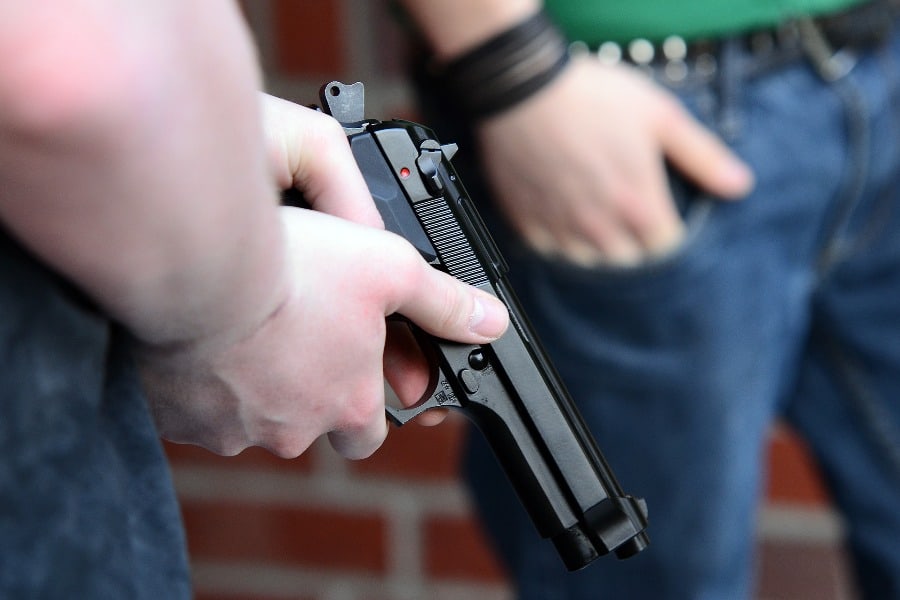 'No Weapon Allowed' Sign
Despite the less stringent gun policies in Vermont, the 'No weapons' signage is enhanced by the state. It is an offense to trespass a building that forbids firearm possession without the authority's consent. This offense can lead to three-month imprisonment, a fine of $500, or both.
The state law clearly states that nobody shall trespass any land where:
There is signage notifying the public against possession of a gun on the premises
There is clear communication that prohibits firearms by the authority of that particular place
There are signs and placards posted by a landowner or law enforcement that give notice against firearm possession
Conclusion
Cases of gun suicides and random killings would reduce significantly if all residents observed proper gun handling. You can take advantage of Vermont's less stringent gun laws to responsibly use your firearm in positive engagements such as practicing safe shooting at a gun range in Vermont.