As an Amazon Associate we earn from qualifying purchases.
There are numerous gun ranges in Kansas which offer a great space for shooting enthusiasts to get some target practice, learn new skills and interact with like-minded individuals.
Before you visit a gun range, it is important to be aware of the state regulations on gun possession and use. Here is some information that you should keep in mind when it comes to visiting a gun range in Kansas.
Do You Need a Gun Permit to Shoot at a Gun Range in Kansas?
No, you do not need a gun permit to shoot at a range in Kansas because the state allows permitless carry for anyone over 21 years of age who is not prohibited from possessing a firearm.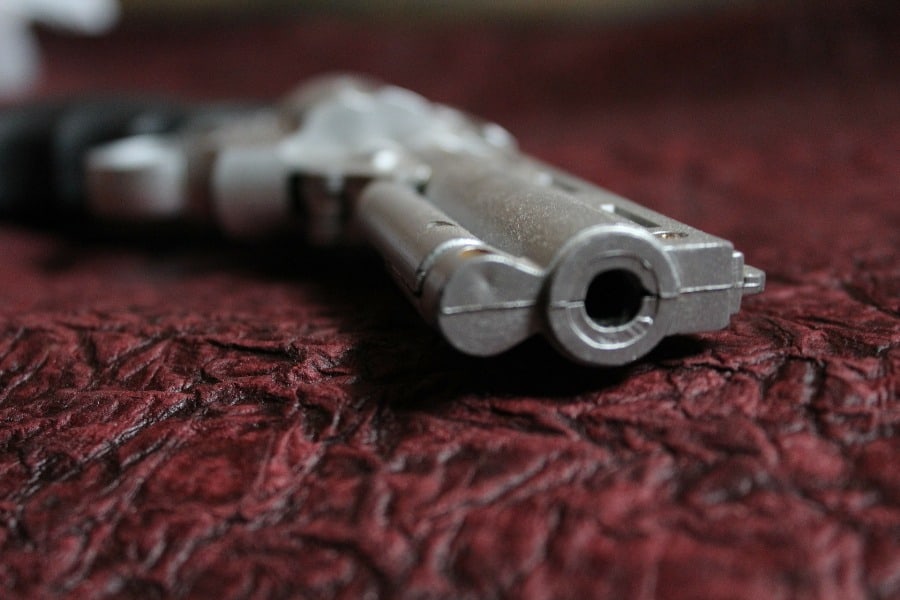 The State of Kansas is recognized as being a constitutional carry state, which means that both concealed carry and open carry are legal in the state. In addition, there is no firearm registration required for guns purchased in Kansas. Background checks are also not required for firearms acquired through private sales.
Where Do You Get a Concealed Carry Permit?
In Kansas, concealed carry licenses are issued by the Attorney General and applications are required to be done through the Sherriff's department in the applicant's area of residence.
The USSCA website outlines that if one desires to get a Kansas Concealed Carry Handgun License, then they should successfully complete an 8-hour handgun safety and training course which is fully approved by the Attorney General.
A new permit acquired will be legal for 4 years and it will cost the applicant $ 132.50 whereas a permit renewal costs $25. It takes about 90 days for the process to be completed.
Staying Safe at Gun Ranges
While you do not need a permit to shoot at a gun range in Kansas, there are other important items which you should carry along with you. Outlined below are some of the essentials that you should always carry when visiting a gun range: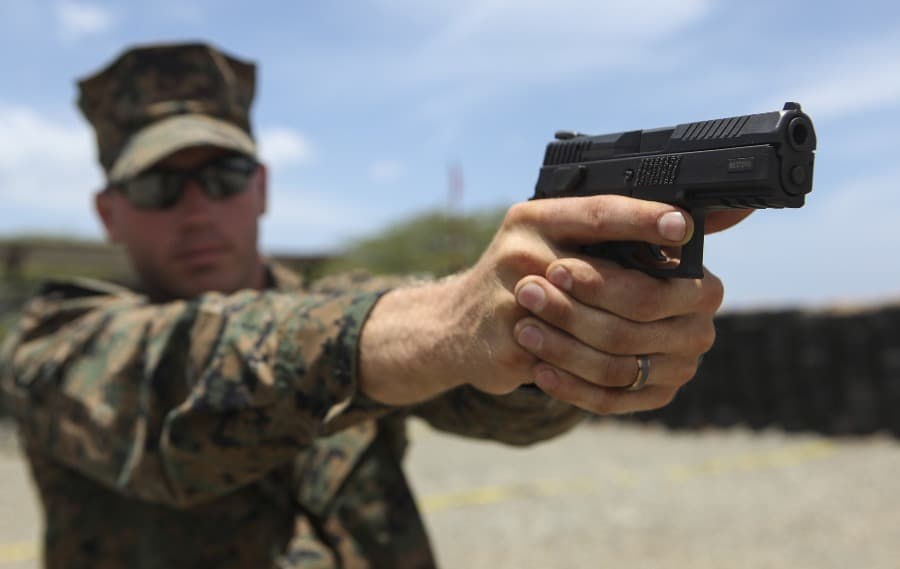 Range bag: It should be large and sturdy enough to carry your weaponry and all other items that you will need.
Safety equipment: This includes both eye and ear equipment, i.e. goggles and ear defenders. Some gun ranges offer these items for hire at an extra cost. If you have your own safety equipment, then it would be a great idea for you to carry it with you as you visit the gun range.
Cleaning tools: Keeping your gun clean and well-maintained will prolong its life and also ensure optimal shooting performance. Hence, if you are a regular shooter, you should invest in a good cleaning kit and carry it along whenever you visit a gun range.
The Kansas Handgun Safety Course recommends that when visiting a gun range, recreational shooters should always read the range rules which apply to the kind of shooting that they intend to do on a particular day. Hence, before you begin your shooting session at a gun range, be sure to read the range rules carefully and consult the range officers in case of any queries.
Conclusion
The state of Kansas has well-formulated gun laws which are put in place to ensure that the citizens remain safe while also creating an enabling environment for shooting enthusiasts to practice their sport.
So, if you are looking for a fun activity to do over the weekend, simply visit one of the fantastic gun ranges in Kansas for an unmatched experience.