As an Amazon Associate we earn from qualifying purchases.
Are you a gun owner living or working in Indiana? The state of Indiana is known for having some of the least restrictive gun laws in the United States. This makes it possible for law-abiding citizens to own and purchase guns as well as visit the wide variety of excellent gun ranges in the area.
Many individuals looking to visit a gun range in a particular state often wonder whether they will be required to have a permit before they can shoot at a range.
Do You Need a Gun Permit to Shoot at a Gun Range in Indiana?
No, you do not need a gun permit to shoot at a range in Indiana. According to the state regulations, one can carry a handgun without a license at a gun owner's club or convention, gun shows, firearms training course, hunting club, shooting club, gun range, firearms expo or when a person is receiving services to modify, repair, or maintain a gun.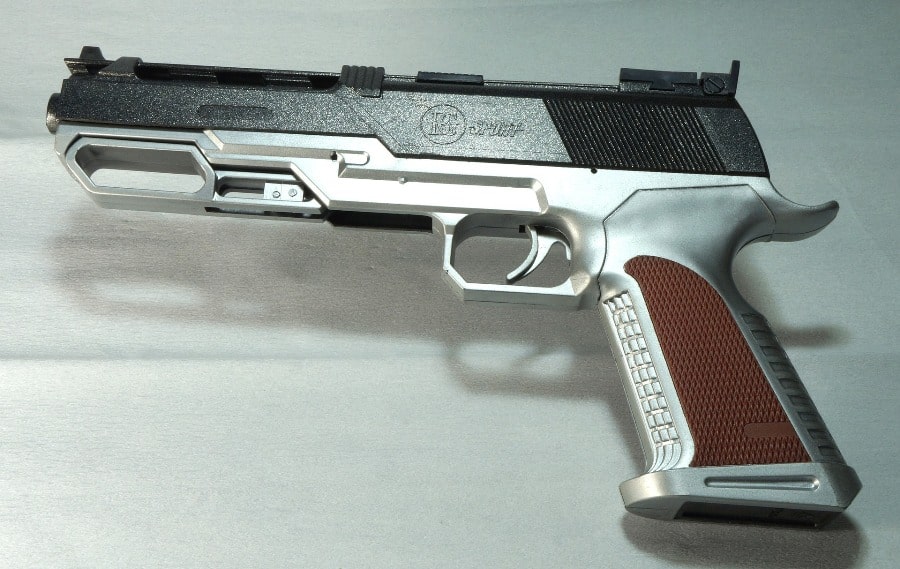 With a population of 6.7 million people, Indiana is recognized as a shall-issue state where gun permits are issued by the Indiana State Police. One does not need a permit to purchase a firearm and furthermore, the local authorities do not require firearms to be registered.
If you want to purchase a long gun in Indiana to use at a shooting range or for personal protection, then you need to be at least 18 years of age. To purchase a handgun, you need to be at least 21 years of age.
Applying for a Gun Permit
The United States Concealed Carry Association (USSCA) outlines a 4-step process for applying for a Concealed Carry Permit in Indiana. This involves:
Filling in a Handgun License Application online. (The remaining 3 steps need to be completed within 90 days of this first step).
Scheduling an appointment with the local authorities where you will submit your fingerprints electronically.
Visiting your local municipal police office or local Sherriff's department with your payment and application number.
The Indiana State Police will then do a final review of your application and if it is approved, you will be notified via mail.
While you are allowed to shoot your gun at a gun range without a permit, be sure to take note of some of the location restrictions which apply in the state of Indiana. For instance, you are not allowed to carry your gun in schools, child care institutions, certain government facilities, airports, riverboat casinos and some courtrooms.
It is important to remember that not all gun ranges have the same range rules and regulations.
This means that if you and your friends are planning to visit a gun range within the Indiana area, then you should contact the establishment in advance or check out their website so that you are made aware of the specific regulations within the facility.
For instance, some facilities only allow certain types of guns or weaponry while others do not allow you to use some types of ammunition at the range.
Conclusion
Indiana has numerous gun ranges which cater to users of all skill levels. The law does not require one to have a permit to shoot at a range in Indiana and this has made it possible for residents to enjoy target shooting and get professional skills from firearms training facilities in a hassle-free manner.