As an Amazon Associate we earn from qualifying purchases.
If you're interested in having a reliable means for self-defense, a 9mm handgun is an affordable option. Certainly cheaper and simpler than buying a rifle or a shotgun. Even if you're in a budget, it's hard to know what is the most affordable 9mm handgun.
Don't worry, we're here to help sort through several 9mm handgun models and find the right one for you and your budget.
What Is the Cheapest 9mm Handgun?
Glock is famous for designing affordable but quality handguns and they hit the right spot with the Glock 17. The Glock 17 is one of the cheapest handguns you can get. They can cost less than $350 or even less if you buy them at police trade-ins or auctions.
That's one of the reasons why most law enforcement authorities in the United States use Glock as their standard-issue handgun. Glock handguns use mostly plastic materials which makes them relatively cheap compared to other handguns.
Surprisingly, this doesn't affect their overall performance and may only fall short on durability. If you're looking for the cheapest 9mm handguns then Glock models are the way to go.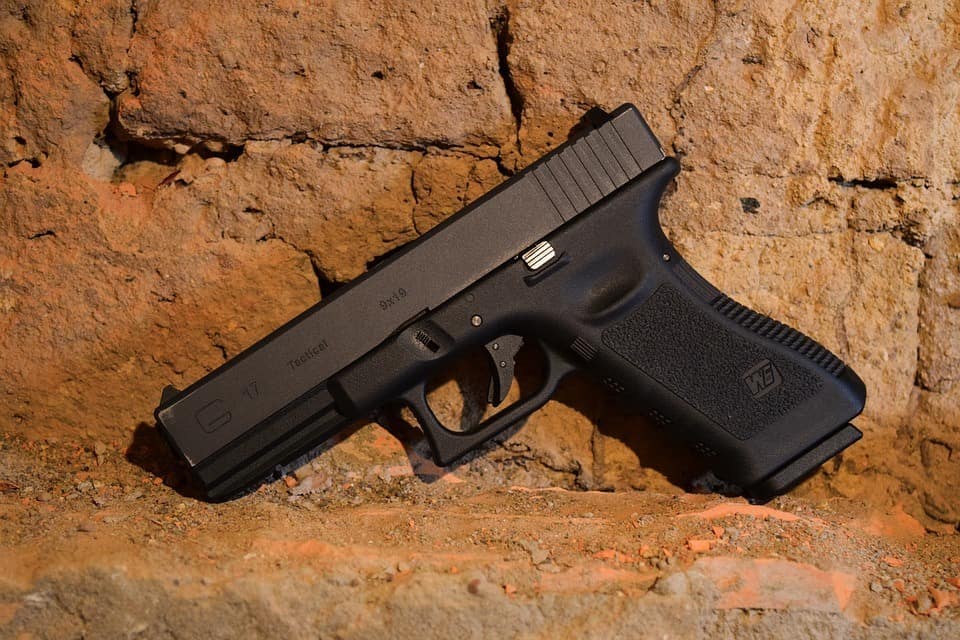 Other 9mm Handguns
Here are other 9mm handguns that are close to the Glock 17 in terms of price and quality.
Ruger Security-9
The Ruger Security-9 is a budget-friendly, popular choice among firearm owners. It's a 15+1 capacity handgun with a size similar to that of a Glock 19. It's great for self-defense and concealed carry.
The Ruger Security-9 also features:
a safety blade inset in the trigger
three-dot sights
a glass-filled nylon frame
the trigger is pretty decent for a low-cost-priced handgun
it's a bit spongy and the reset is a bit long but it's great for a low-cost priced 9mm handgun
Ruger EC9s
The Ruger EC9 is a budget version of the popular Ruger LC9s. It uses a glass-filled nylon frame with a steel slide and it has the same safety-bladed trigger.
It also has a 7+1 capacity, comfortable shooting trigger, and a 3.12-inch barrel. This handgun isn't great for shooting competition but more of self-defense and collecting. This is why the sight is just decent. It's more of the point-blank range where you defend from an approaching attacker instead of a far-away target range.
The handgun can be great for shooting targets at 25 to 50 yards if you're a skilled sharpshooter. It can also be a great practice handgun for aiming without a reliable sight.
If you want a small, concealed carry, and affordable 9mm handgun that you can easily place inside a glove box or in your range backpack, then this handgun fits you.
Taurus 709 Series Slim
The Taurus 709 Series slim is a great concealed carry handgun for its slim and sleek design. It's available in double or single-action semi-automatic models.
This handgun features:
a textured grip for an excellent hold of the handgun
this handgun is small and slim yet effective
it's fitted with a 3-inch barrel and only weighs 1.19 pounds which is lighter than most 9mm handguns
Remington R51
Remington R51 is designed based on the classic Remington 51 which was a personal sidearm choice of General George Patton.
It features a 25% less muzzle flip which you can upgrade with a laser sight for better accuracy. It's on the bigger side of 9mm compact handguns with a length of 6 inches and 1.25 pounds in weight.
If you like your handguns a bit bulky (especially for people with big hands), then the Remington R51 is your reasonable alternative for 9mm handguns.
Iwi Masada
This is a fairly new handgun released in 2019 by the Israeli Weapon Industries Masada. This handgun can rival the Glock dominating the handgun market. The form is similar to that of a Glock 19 and some owners claim it feels better.
The trigger certainly feels better but it has a long reset. It has a better grip and is accurate and reliable. It has a super low bore axis giving you better control. The gun is also perfect for both concealed carry and duty use because of its decent size.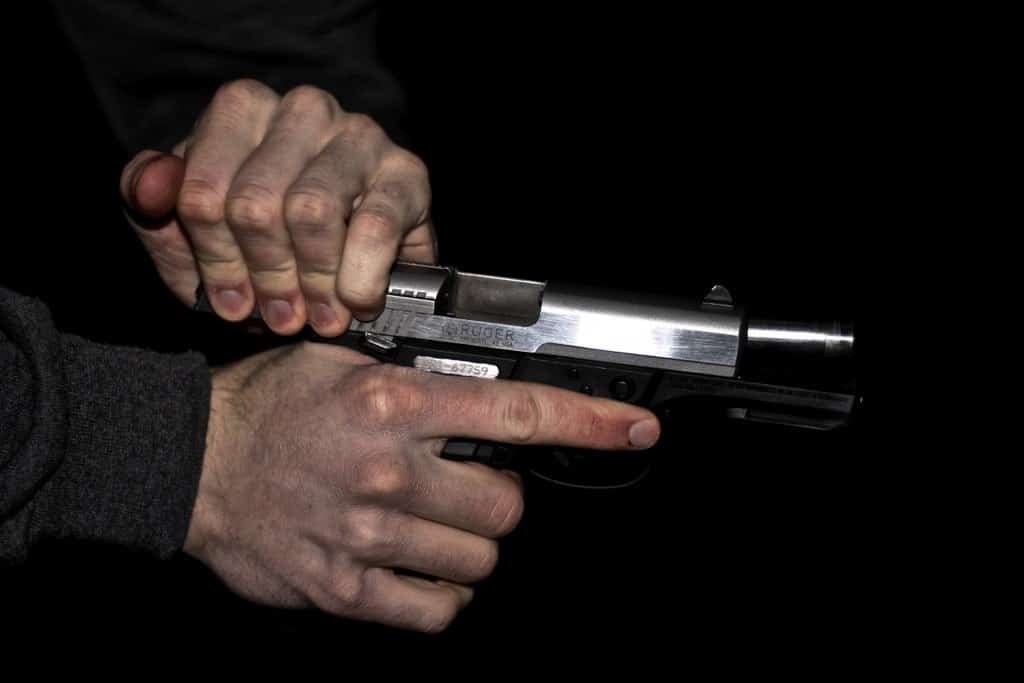 Is a 9mm a Good Carry Gun?
The 9mm or also called 9x19mm round, 9mm Parabellum, and 9mm Luger is the most common handgun caliber round in the world. Almost all law enforcement agencies and military use a 9mm handgun in every country.
Most users of 9mm caliber like it because it's a "one size, fits all" ammunition. It has decent stopping power and is an affordable handgun. Almost all gun manufacturers make 9mm handguns specifically for concealed carry. It also has decent recoil and accuracy which makes it a perfect caliber for concealed carry.
Why Is 9mm Popular?
The 9mm cartridge started in Germany in 1901 and it's been in production for more than 100 years. It's also the official NATO sidearm caliber and the official sidearm caliber of most countries' special forces.
9mm is also the go-to caliber of the police force, increasing its popularity. A lot of retired police surplus and trade-in weapons have flooded the market. It also is a decent round with a very compact package. It's also very affordable and among the most user-friendly calibers to shoot.
Conclusion
9mm handguns are really popular. Models like the Glock 17 are really affordable and do a great job for concealed carry and self-defense. There are also several other 9mm handguns that are excellent in design and performance.