As an Amazon Associate we earn from qualifying purchases.
Gun ranges in all states are provided for under the state's gun rules. This means that in order to understand what you need when going to the gun range, you have to start by understanding the gun laws in that state. This applies to both residents and non-residents of the state.
Most laws are usually curated to help keep the peace while allowing everyone to exercise their constitutional rights.
Do You Need a Gun Permit to Shoot at a Gun Range in Oklahoma?
No, you do not need a gun permit to shoot at a range in Oklahoma because the state has gun-friendly laws. Oklahoma is one of the few states that allow permitless carry.
This means that anyone who is legally entitled to carry a firearm can do so without having to obtain either an open carry license or a concealed weapon carry permit.
Most shooting ranges set their own rules with regards to the services they offer and conduct expected from their patrons. However, there are also a few doctrines in the Oklahoma law guide that you should keep in mind in order to have a great time.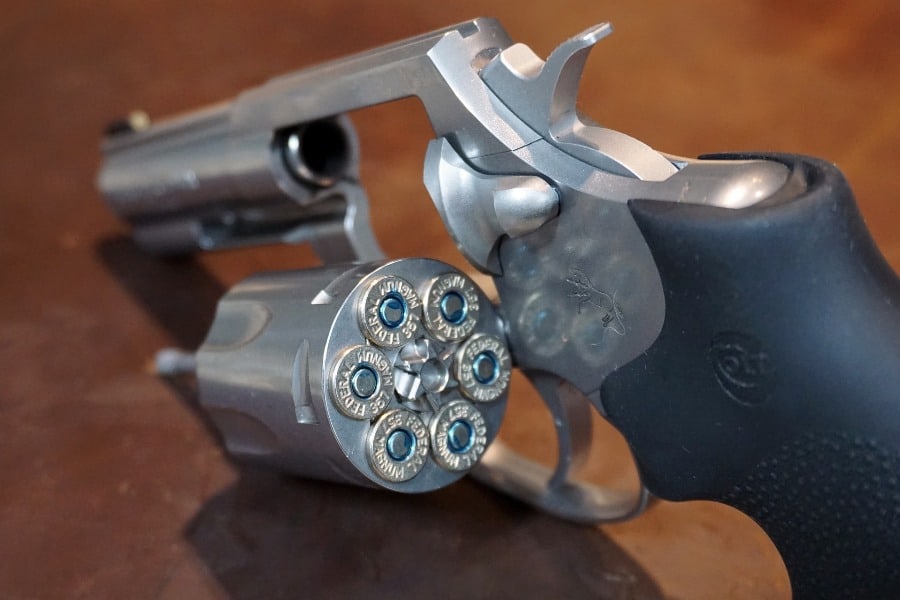 The top three things to pay attention to are:
Certification
Hunting permits
Important laws
Certification
According to the laws of Oklahoma, an indoor shooting range needs to be certified and have an annual range permit issued by the city. This permit can only be issued if it is confirmed that the range has been constructed and is set to be operated according to the code of ordinances.
This means that before you settle on shooting at any particular ranges, you should take a look at their permits and certification. If the range has none, it might be operating illegally or the facilities may not be up to standard.
If the facilities are sub-standard, you could end up getting injured and the range may not be liable. It is better to be safe. Find a range that is certified and has properly insulated walls with clearly designated firing lanes.
Hunting Permits
Although you do not need a permit to shoot at any gun range in Oklahoma, you do need one if you plan on going hunting. This is because you will need training on which animals are allowed as a game, which seasons hunting is allowed, and which boundaries not to cross when hunting.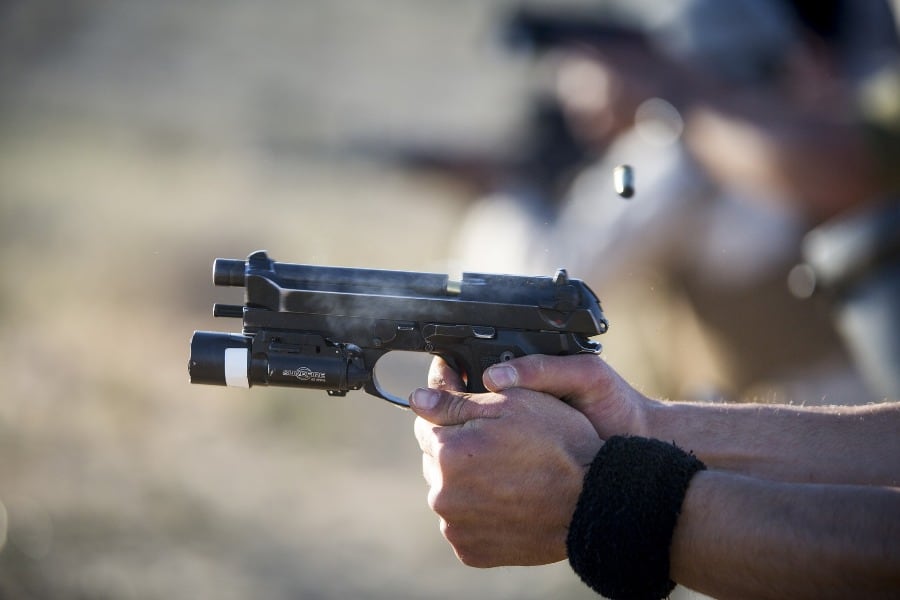 Once you get your license, you are good to go. However, there are exceptions to this rule.
According to Oklahoma Hunting, residents under 16 years with some exemptions, non-residents under 18 years, those who are 64 years old and above, holders of lifetime licenses, landowners and lessees, and those with disabilities are not allowed to apply for a hunting license.
Important Laws
When going to the shooting range, you need to be aware of which firearm ammunitions and firearms are prohibited. According to the NRA-ILA, Oklahoma does not have any prohibitions on machine guns, assault weapons or large capacity magazines. However, it is illegal to carry a handgun loaded with ammunition larger than 4.5 caliber.
The state also prohibits the use of restricted ammunition, which is any missile having fluorocarbon coating and a core of 60% lead or less. It is also illegal for a felon, a youthful offender, or a delinquent child to possess, sell or purchase any firearms or ammunition.
Some ranges may also have their own firearm and ammunition restrictions depending on the facility.
Conclusion
Oklahoma has friendly laws that allow its residents to enjoy their right to firearms. This applies even to shooting ranges, making it a great place to enjoy shooting. However, you need to pay attention to what specific ranges require in order to have a great time and teach your children how to shoot a gun.