As an Amazon Associate we earn from qualifying purchases.
The PPQ and P10C are both great handguns for home defense and even for competitive shooting. When it comes to PPQ vs P10C, which one is better? Choosing the right handgun for you will make you feel at ease and comfortable in using the handgun.
PPQ vs P10 C General Overview
The PPQ and P-10 C are manufactured by different reputable companies. They do have their differences yet they also share some similarities. Get to know the handguns better and decide which works best for your situation.
PPQ
The PPQ semi-automatic pistol is built as an upgrade to the P99 pistol. The P99 was a unique handgun that combined the DA/SA (double-action/ single-action) trigger mode with the pre-set handgun. It was first introduced in the mid-late 1990s.
The PPQ was mainly marketed for law enforcement and security forces. It slowly gained popularity among shooting enthusiasts and is a well-known 9x19mm Parabellum handgun.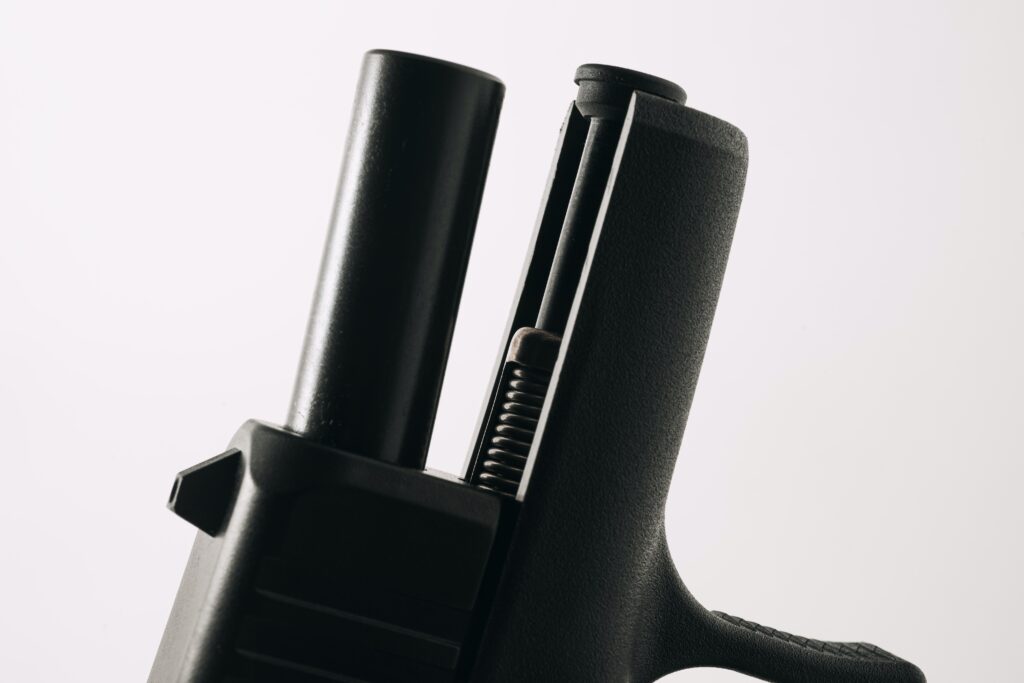 As of 2021, the production of PPQ was discontinued. This makes the PPQ handgun great for collectors.
PPQ History
In 2011, Walther wanted to improve the P99 so the PPQ was developed. The PPQ is an improved version of the P99 boasting enhanced ergonomics and a fully cocked striker. The gun is much lighter and crisper compared to other pistols due to its small build.
The PPQ, due to its heavily copied design from the P99, shares compatibility with P99 parts such as sights, magazines, and other accessories.
Features of PPQ
The slide release lever is extended and ambidextrous. It can handle small and large hands even when you're left or right-handed.
The grip has aggressive texturing and is designed for maximum comfort when held in your hand. The texturing employs three-finger grooves and the natural grip angle makes it comfortable on your hands.
The quick defense trigger is what makes the PPQ really stand out from its competition. The five-pound trigger pulls smoothly and without any hiccups.
It also has a nice break and a very short trigger reset. Some people even regard it as the lightest trigger pull among striker-fired pistols. 
P-10 C
The P-10 C is also a model with similar features to the Glock 19. This makes it a direct competitor with the PPQ who also sport some similarities with the Glock 19.
The P-10 C is a compact striker-fired handgun. It's also semi-automatic like the PPQ.
It won the Pistol of the Year (2017) hosted by Guns & Ammo. You should expect a lot of positive things for a handgun that has won this award. 
P-10 C History
This pistol was made in the Czech Republic and was introduced in 2017 after finishing its development that started in 2014. The P-10 C is mainly designed for self-defense. It is commonly used in the Czech Republic and Poland.
There are various different versions of the P-10 C today. Its variety is one of its advantages it has. You can choose a variety of models that will suit your situation.
Features of P-10 C
When it comes to grip, the P-10 C is decent. It feels as if your hand is part of the gun rather than you're gripping it on the outside. This is mainly because of the pronounced beavertail-like upper rear frame.
The P-10 C frame uses fiber-reinforced polymer with an aggressive texture. The texture feels lacking somewhat however, the grip is still good. Aftermarket accessories should help you if you don't find the texture to your comfort.
You also have glow-in-the-dark 3-dot sights. It's an excellent addition because it's made from aluminum so it will last longer.
The magazine release is firm and strong, just straight press to release. You also get a small control. The release feels stiff however, it loosens up in time for better usage.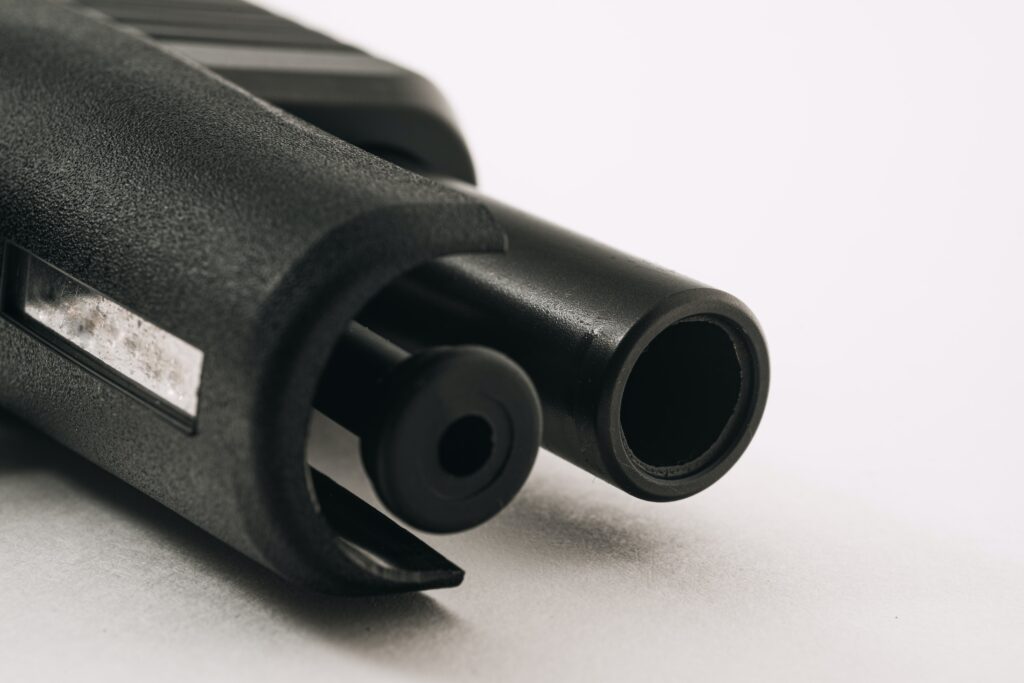 PPQ vs P-10 C
Now that we know a little about both weapons, let's take a look at what they have in common and what sets them apart from each other.
Similarities
Both are designed similarly to the Glock 19
Both are semi-automatic pistols with a compact design
Both are striker-fired pistols
Smooth and crisp trigger press
Both have 15 + 1 magazine capacity
Both are 9mm Luger caliber
Uses polymer materials
Differences
Different manufacturers
Each pistol has a different approach in grip design
The PPQ is offered in more different calibers than the P10 C. However, the PPQ has stopped production so the P10 C is more readily available
The P10 C has a longer barrel length which might equate to better firing
The PPQ is optics ready while the other isn't
Pros and Cons of PPQ and P-10 C
Here are some pros and cons that you can compare to give you a better overall view. 
| | |
| --- | --- |
| Pros of PPQ | Pros of P-10 C |
| Ergonomics are great and slightly better than P-10 C | Ergonomics are great. However, not as great as the PPQ for regular users. Great for military use (Used by the Czech Republic and Polish military) |
| The grip angle is natural. Both are equal. | The grip angle is natural. Both are equal. |
| The grip is excellent and feels better than the P-10 C | The grip is great. It's not better than PPQ, however, it's better compared to others.  |
| The trigger is significantly better than the P-10 C.  | Also has a great trigger however, it's not equal to the PPQ. It feels like a long initial pull before the "wall" |
| Crisp, smooth pull and short reset. Both use the same trigger mechanism. | Smooth short trigger reset. Both use the same trigger mechanism. |
| Decent front sight | Excellent front sight with ease of changing |
| Compact design  | Bulk build design makes it more durable |
| | |
| --- | --- |
| Cons of PPQ | Cons of P-10 C |
| Sights are made with cheap plastic. | You might have difficulty operating the controls for magazine release and slide stop because of its stiffness. Although it improves over time.  |
| A higher bore axis increases recoil impulse. This will delay your time back to target.  | Your thumb could ride the slide stop often precluding the last shot slide open.  |
| Your thumb could ride the slide stop often precluding the last shot slide open.  | Aggressive grip texture may become uncomfortable in long range sessions.  |
| Lacks a safety manual | Hard to remove the backstrap. It is retained by a roll pin which makes it difficult to remove.  |
| Has a longer grip for a carry pistol | Not versatile for ammunition |
| | Doesn't have a safety lever |
Specifications Comparison Between PPQ and P-10 C
Below there are several comparisons between the technical side of each gun. Some people like to compare the sizes of guns and how much ammo they can carry. This side-by-side comparison should make it easier for you to compare.
Dimensions
| | | |
| --- | --- | --- |
| | PPQ  | P-10 C |
| Length | 6.6 inches | 7.3 inches |
| Height | 4.4 inches | 5.2 inches |
| Width | 1.3 inches | 1.26 inches |
| Weight | 21.2 ounces | 26 ounces |
| Barrel | 3.5 inches | 4.02 inches |
Ammunition
| | | |
| --- | --- | --- |
| | PPQ | P-10 C |
| Calibers | 9mm Luger | 9mm Luger |
| Capacities | 10 + 1 (9mm Luger)15 + 1 (9mm Luger) | 10 + 1 (9mm Luger)15 + 1 (9mm Luger) |
Comparing Weight
The PPQ weighs around 21.2 ounces while the P-10 C weighs around 26 ounces. Considering that the P-10 C is bulkier in design, it's not a surprise that it is heavier.
A heavier gun reduces the recoil felt. This is evident as the P-10 C handles recoil much better than the PPQ. the PPQ also has a higher bore axis that adds to its recoil.
While the lightweight design of the PPQ makes it comfortable to carry around, you can't pass up on the P-10 C even though it's bulky and a bit heavier. The P-10 C will provide you with better stability. The weight also allows you to hold it more firmly.
Comparing Barrel Length
The barrel length of the PPQ (3.5 inches) is ideal for home defense. The same goes with the P-10 C with its 4.02 inches barrel length.
You can use them for competitive shooting. However, there are better pistols you can choose from besides the two. Your thumb could ride the slide stop often precluding the last shot slide open.
Comparing Capacity
Both pistols have 15 + 1 total capacity rounds. It's great for practice shooting in general.
However, we would give the edge to the P-10 C because it has one extra magazine. This means you can replace it right after the other one is spent.
Therefore, if you want shorter reload times, go for the P-10 C. If you don't mind reloading longer, then you can go with the PPQ.
When to Use a PPQ
If you want a lightweight and smooth and crisp trigger, the PPQ will provide that experience for you. However, be aware of the recoil and cheap materials mean you may have to do a lot of maintenance over time.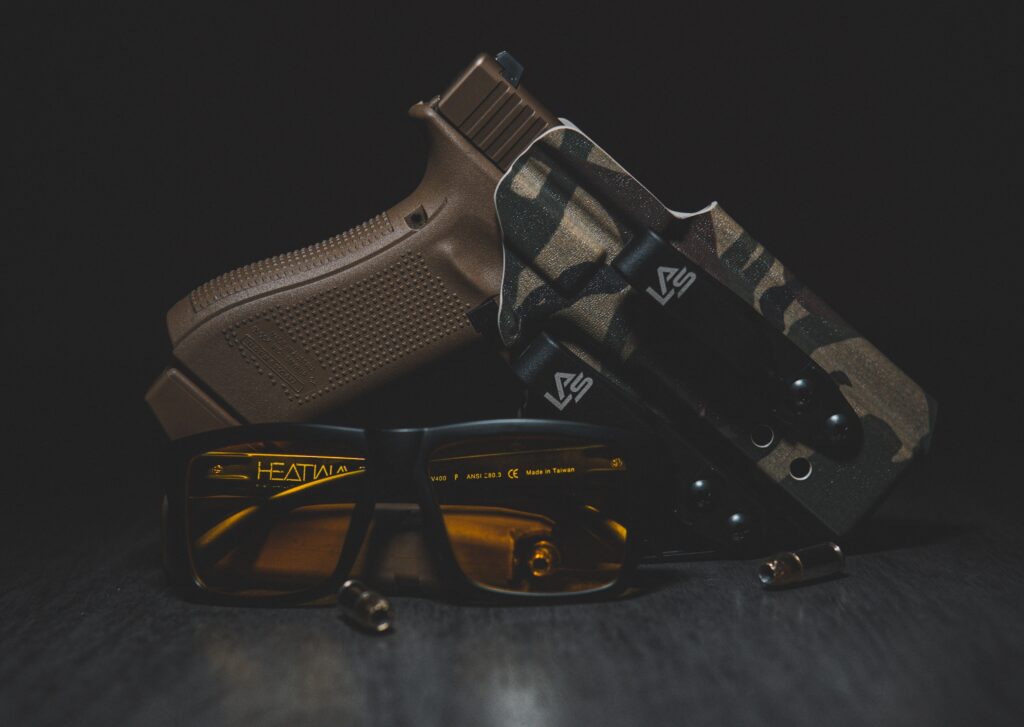 When to Use a P-10 C
The P-10 C is the durable, reliable option if you want a pistol for the long run. The trigger may be stiff, however, it gets better with time. The P-10 C is really a great long-term pistol to have.
Both pistols were made to compete against the Glock so it's no surprise that these pistols have a lot of similarities. Both the PPQ and P-10 C are ideal home-defense handguns. If you are thinking about shooting competitions, you are better off with another handgun than these two.
Final Verdict
To summarize the PPQ, it's an excellent pistol. Its strong points are its excellent ergonomic design and the smoothness and crispness of the trigger. Although many favor the PPQs grip, the P-10 C isn't that bad either.
The P-10 C on the other hand is a bulk and steady pistol with an extra magazine. Its aggressive texture and stiff slide stop are what turns most people off of it.
However, it gets better over time. With its bulk design, it's is one of the steadiest pistols to have.