As an Amazon Associate we earn from qualifying purchases.
Reloading ammo requires you to have calipers you can rely on, and digital calipers tend to be easier to use than dial calipers. But how accurate are digital calipers?
We discuss the accuracy of digital calipers in detail below.
How Accurate Are Digital Calipers?
Digital calipers can take highly accurate measurements in increments as small as 0.0005 inches. It's important to note that the accuracy of a digital caliper depends on the quality of the tool. The operator's skill level is also a factor that impacts measurement accuracy.
Digital calipers are more accurate than other calipers because they use electronic components to translate the distance between the jaws instead of a rack-and-pinion system. This also makes digital calipers resistant to becoming inaccurate due to knocks and bumps.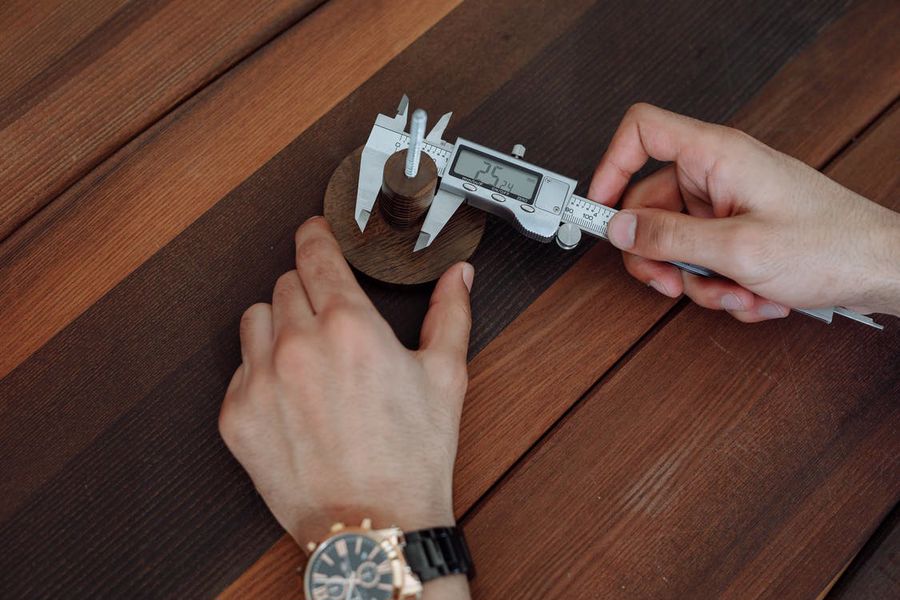 Advantages of Using a Digital Caliper for Reloading Ammo
Digital calipers offer various advantages over other types of calipers that make them the go-to choice for handloading.
Easy Measurement Reading
The stand-out feature of digital calipers is that they come with an LCD screen that reads the measurement clearly for you. There is no hassle of combining the readings from different scales to get the complete accurate measurement like in dial calipers.
Excellent Accuracy
As mentioned earlier, digital calipers can measure distances as little as 0.0005 inches. Some digital calipers used for scientific purposes are just as accurate as micrometers, measuring distances as small as 0.00004 inches.
Of course, that much accuracy is not required for reloading ammo, but the availability of highly accurate digital calipers is a testament to their reliability.
Easy to Zero at Any Point
You can zero a digital caliper at any point without having to recalibrate it, compared to when you zero a dial caliper. This enables you to calculate the difference between measurements automatically.
Working out the difference between distances mentally is a hassle you don't have to deal with if you have a digital caliper.
Convenient Measurement Conversion
One of the best things about digital calipers is that they can convert your measurements between inches and millimeters at the press of a button.
You can switch between measurement units before measuring or push the button to convert the measurement after taking it. No need to convert measurements mentally!
Quadri Feature
You can use digital calipers to make measurements in four different ways:
outside measurements
inside measurements
depth measurements
step measurements
Long-Lasting Battery
Most digital calipers require batteries, and almost all of them have battery-life-saving features built-in. You can expect a quality digital caliper to last between three and five years on one set of batteries. You don't have to carry extra batteries around all the time just in case.
Shockproof
Unlike dial calipers, digital calipers don't break when dropped.
Conclusion
Digital calipers have become the go-to calipers for gun owners that want to give reloading ammo a go and save money. Digital calipers are some of the most accurate calipers you can buy, measuring in increments of 0.0005 inches and lower.