As an Amazon Associate we earn from qualifying purchases.
If you have recently moved to South Dakota and you've been struggling to find a gun range that meets your needs, then perhaps this might be a sign that it is time for you to design your own backyard range at home.
In order for you to create a meaningful and fun shooting experience, then you need to create a backyard shooting range that matches your preferences. Before setting out on this project, it is important for you to be aware of the gun laws within your state.
Can You Shoot on Your Property in South Dakota?
Yes, you can shoot on your property in South Dakota because there is no state law that prohibits residents from safely shooting on their private property.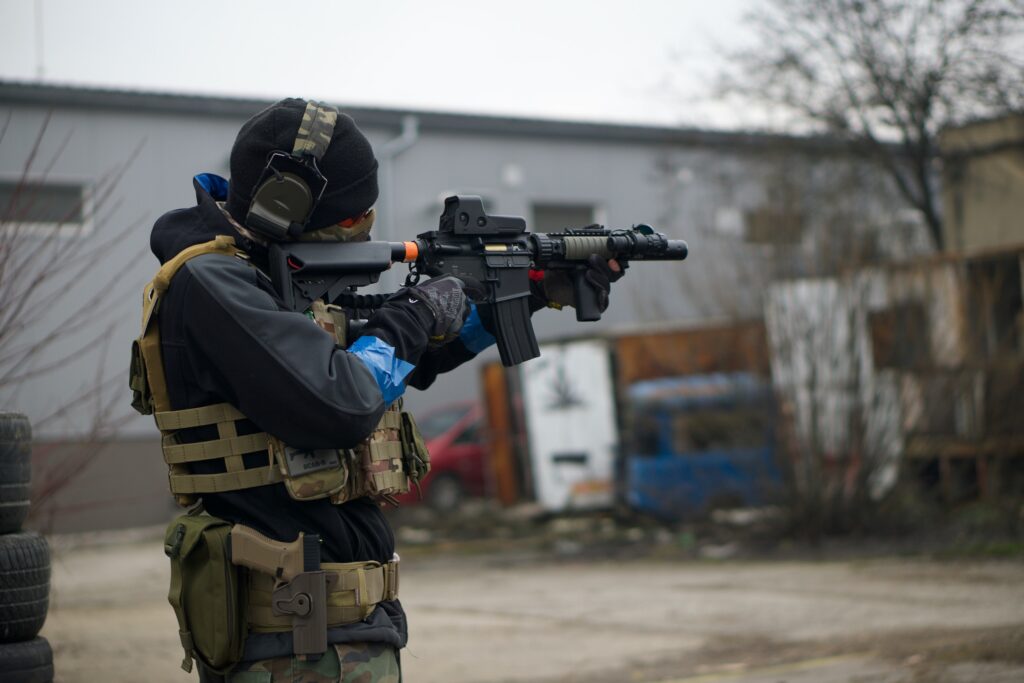 According to USSCA, South Dakota is currently a constitutional carry, a shall-issue state where the Sherriff's office is charged with the mandate to process permits.
There is no firearms registration, background check or permit needed to purchase a firearm from a private individual. Open carry without a permit is legal in the state while the minimum age for concealed carry is 18 years.
Features of a Good Backyard Shooting Range
If you are looking to build a backyard shooting range, then it is advisable that you come up with a comprehensive plan on how you intend to implement the project.
Many individuals struggle to create a suitable backyard shooting range and others might even give up on the project altogether.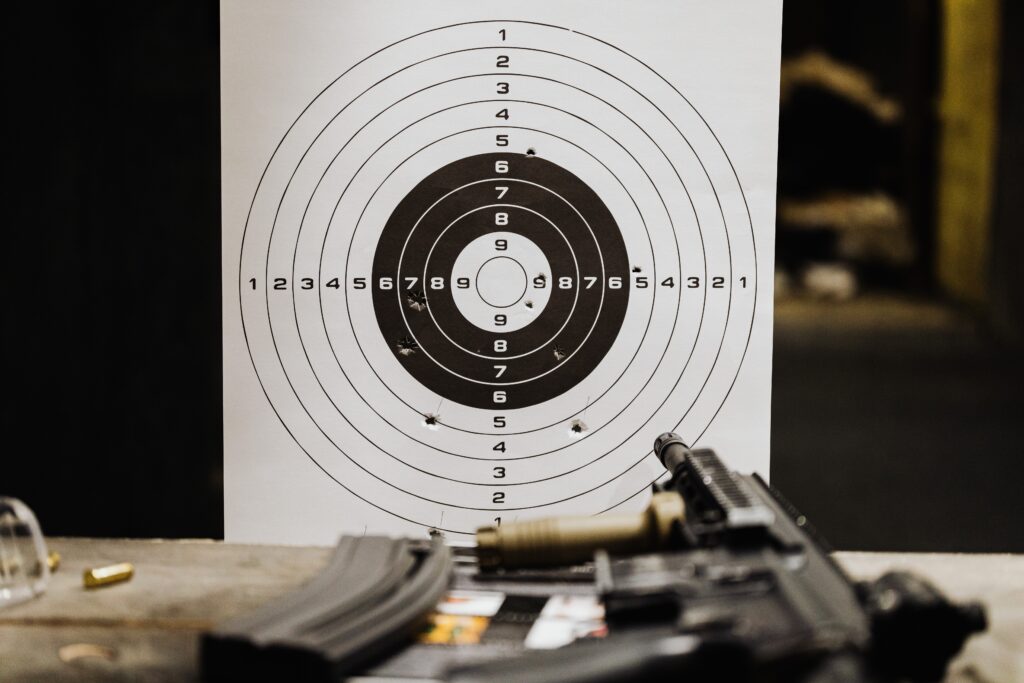 Here are some qualities that you should seek to attain when putting together your backyard shooting range:
Safe and Secure Location: When it comes to building a gun range on your private property, the larger the piece of land, the better it will be for you in terms of safety and noise control. The gun range should be located far away from buildings or other structures which could potentially get damaged in the course of shooting. Needless to say, the shooting lane should also be far away from any public road or crossway. This will ensure that you, your loved ones, and those around you remain safe. Before firing any shot, you should always double-check to make sure that the shooting lane is clear and there is nothing behind or beyond the target.
Sturdy Backstop: An article on the Own The Yard website outlines that if you intend to build a shooting range at home, then you need to make sure that there is either a man-made backstop or a safe natural backstop in the target area. An example of a natural backstop is a small hill. If you need to construct a man-made backstop, the best material to use is railroad ties with a wall in front of it.
Consultation With Neighbours and Local Law Enforcement: If you live in an area where there are not many gun owners or gun ranges, then the sudden noise of gunshots can lead to widespread panic. So as to prevent such a scenario, you should inform your neighbours in advance and also make certain that the local authorities are aware of your plans.
Conclusion
With the South Dakota News Watch reporting that the state has one of the most permissive hunting laws in the region of the Great Plains, it's no wonder that countless gun owners enjoy living and working in this beloved Mount Rushmore State.
If you would like to build your own backyard shooting range, you should always make certain that you are carefully following the recommended safety guidelines so as to create a secure environment where you can enjoy a shooting session without causing damage to life or property.