As an Amazon Associate we earn from qualifying purchases.
The Stack-On GCB-8RTA is an excellent gun cabinet for serious shooters who want to store their firearms in a safe and secure place. This gun cabinet model offers many great features that will help keep your family and your guns safe and secure.
Storing firearms in a secure place should be your duty as a responsible gun owner to avoid unwanted incidents. There are many gun safes available in the market today, and each unit has different safety features. Gun safes range from $50 to $2000 price tag for basic to premium safety features.
But if you are looking for an uncostly unit that can store your weapons to keep reach out to children or intruders, then check out the stack-on gcb-8rta review gun cabinet. This unit can store 8 medium-size weapons easily with extra accessories like money, handguns, ammo, jewelry, etc.
Stack-On GCB-8RTA Gun Cabinet Review
The Stack-On GCB-8RTA is equipped with a removable shelf that can store all your other valuable items. Inside the unit, there is a soft padded foam that protects the stored firearms from any scratch. GCB-8 comes with a barrel rest that supports your rifle in standoff position allows you to store scope long guns.
This cabinet is made up of solid steel with a 3 point locking system in terms of security. The steel cabinet frame is located at the top and bottom behind the door of the cabinet. Stack-On GCB 8 has a large steel locking plate situated near the section of the door giving three layers of security.
There are pre-drilled holes at the back and bottom of the unit, which allows you to mount the safety box on the wall or floor for extended security. The gun safe weight is not that heavy, so intruders can easily carry it without doing anything if the safe is not mounted on the floor. It is certified by the California Department Of Justice, which meets firearms safety.
Remember this, not a premium gun safe. Only a gun cabinet will do its job to keep the firearms away from children or any unauthorized access. If you are looking for a better option check out Sentry Safe with a better price point in safety features.
You can operate this unit with only a manual locking system with 2 keys. And also, there is no handle to open the unit or close the unit. You have to pull the unit with the help of a key.
| | |
| --- | --- |
| Dimension | W x D x H |
| Interior Dimension | 10 x 16 x 52 |
| Exterior Dimension | 11 x 17 x 53 |
| Weight | 51.4 Pounds |
| Locking System | Manual Locking Key |
This is a low-cost alternative rifle safe for individuals who want decent quality but don't have a huge budget. You will not need premium features with Stack-On GS 8 safe like a fireproof or waterproof option.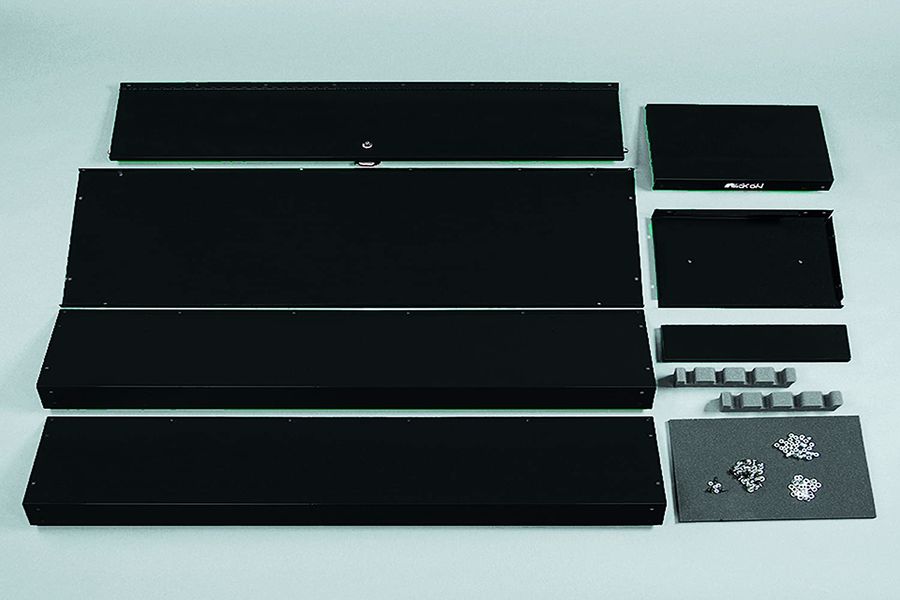 Best For Keeping Your Firearms Away From Kids
Affordable Gun Cabinet
Stores 8 Rifles
3 Bit Locking System With 3 Layer Security
Removable Shelf For Storing Other Important Items
No Handle For Closing Or Opening Of Unit
No Interior Light
Who Needs The Stack-On GS-8 Gun Safe?
If you are looking to protect your firearms from children or unwanted guests, this is an ideal unit for you who don't want to spend a fortune on the unit. Also, you can store multiple firearms or accessories related to your guns like scope, knife, ammo, etc.
You can also read up on the Stack-On 16 Gun Steel Security Cabinet and the Stack-On GCDB-924 Gun Cabinet.
Final Words
If you've been looking for a good all-around gun safe at an affordable price, the Stack-On GCB-8RTA is up to the task. It can hold 8 long guns and has enough security features to make it worth considering over other less expensive models.
For those who prefer combination locks instead of digital safes or want something more secure than most basic models, this could be just what they are looking for.